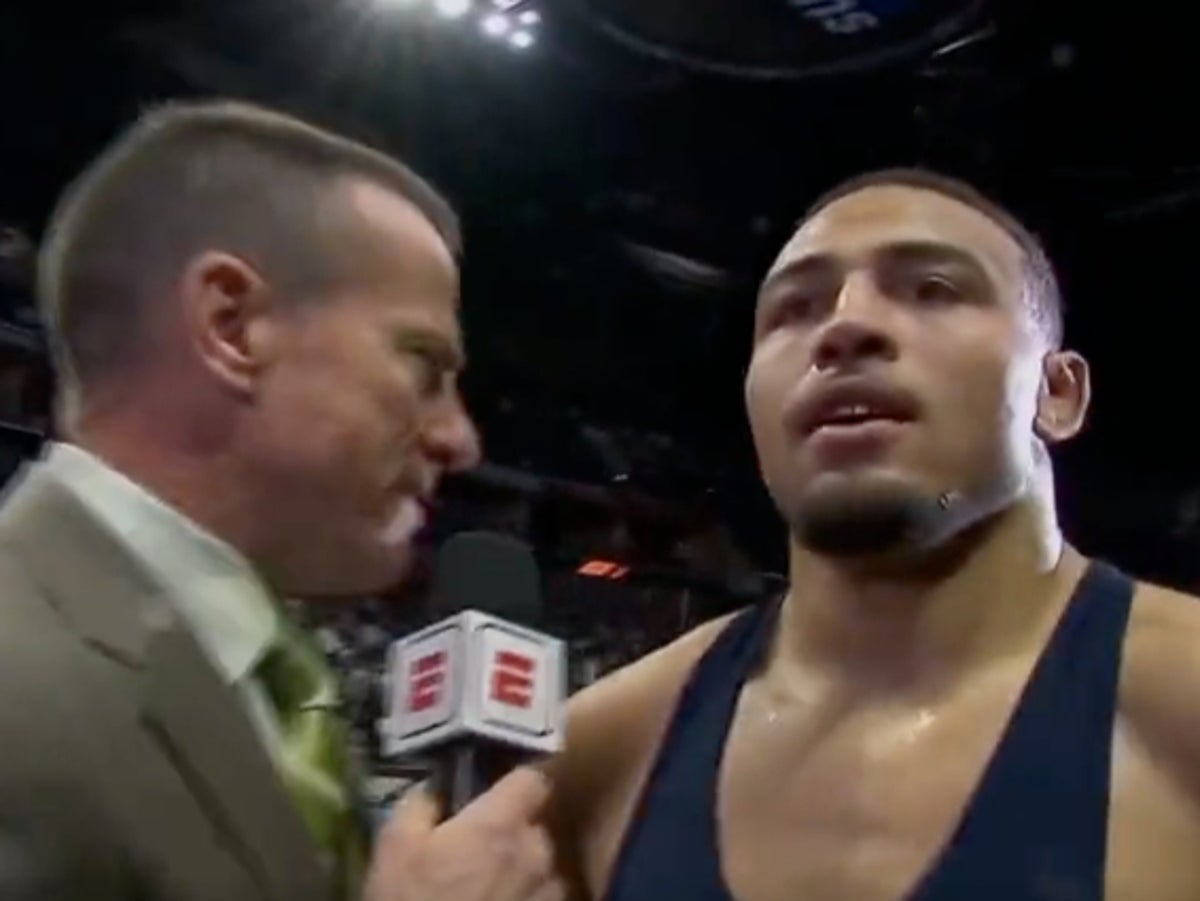 An NCAA champion wrestler is facing condemnation after he denigrated the Islamic faith following his third consecutive title win.
Aaron Brooks, a wrestler at Penn State, recently won his third consecutive national title in the NCAA's 184-pound division.
During an ESPN interview after his victory, Mr Brooks was asked how his Christian faith factored into his success.
The wrestler uplifted his own religion, but in the process denigrated others, including Islam specifically, according to Deadspin.
"It's everything. Christ resurrections and everything. Not just his life, but his death and resurrection," Mr Brooks said. "You can only get that through him, it will be spread only through him. No false prophets, no Muhammad nor anyone else. Only Jesus Christ himself."
The NCAA then signal boosted the wrestler's comments by sharing the interview on its official Twitter page.
The tweet featuring the interview has since been deleted.
In the wake of the interview, Emgage, an organisation that "educates and mobilises Muslim American voters" released a statement condemning the wrestler's comments.
"These comments were, in short, unacceptable," Wa-el Alzayat, the organisation's CEO, said in a statement. "Such language not only denigrates the worldwide Muslim population, but also is harmful to the many Muslim students, faculty, and staffers at Penn State."
He went on to state that there "is no need to denigrate one religion in order to uplift another."
Conservative commenters leapt to the wrestler's defence, sharing and praising the interview on social media.
Steven Crowder shared the video along with the caption "some people got triggered by this."
Other commenters agreed with the condemnation and offered their own.
"FunFact: you can practice your faith without sounding like a bigot and dragging someone else's faith so disrespectfully," Twitter user Sarwat Malik wrote. "Absolutely uncalled for, BRAZEN."
Another user with the handle tex_davis, lamented the interview, saying "noooo not Aaron brooks speading Islamophobia on national television."