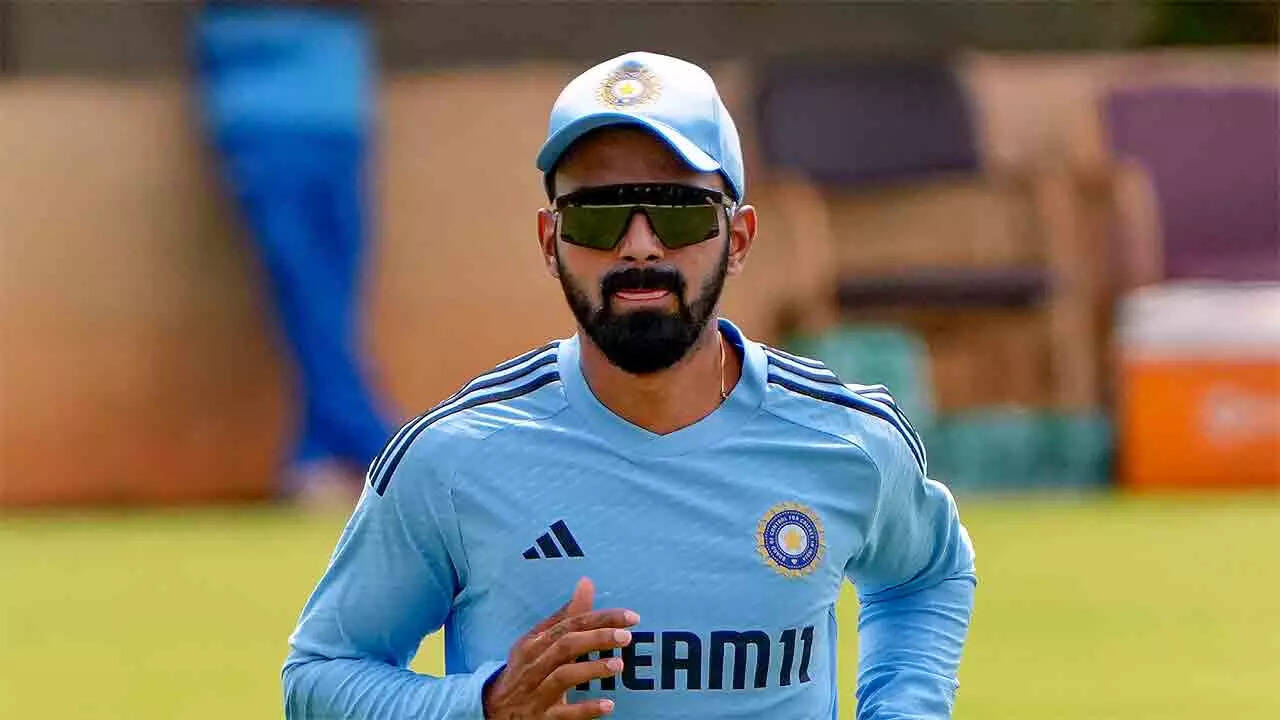 Team to go slow on comeback players ahead of World Cup
NEW DELHI: With two days left to announce the provisional squad for the ODI World Cup, Indian selectors have decided to draft KL Rahul into the squad after he cleared a fitness test at the National Cricket Academy.
While Rahul is slated to join the team in Colombo for the remainder of the Asia Cup, TOI understands that there is going to be caution first approach towards playing Rahul in the remaining ODIs over the next one month before the World Cup starts on October 5.
Chief selector Ajit Agarkar had made it clear that Rahul will be the primary wicket-keeping option in the team who bats at No. 5. But TOI has learnt that Rahul's major concern was squatting while keeping wickets. The nature of his hamstring injury was such that it has taken a longer than expected for him to be fit enough to keep wickets for 50 overs.
"There has been no complaint when he bats. It's while squatting that he has been feeling his hamstring. That has got much better in the past week. He will join the team for the Colombo leg of the Asia Cup. The World Cup team is likely to be announced in a day or two," a BCCI source said.
The Indian team management is thin on resources when it comes to middle-order batting and wicket-keepers. In this scenario, Ishan Kishan becomes crucial to the set-up. The selectors are unlikely to have any more wicketkeepers in the squad of 15 for the World Cup besides Ishan and Rahul.
"Ishan is seen as a back-up opener and a wicket-keeping option who can also bat at No. 5. The team management will be very cautious while pushing the players who are coming back from long injury layoffs. It doesn't want any of the players getting injured right before the World Cup as that can disrupt their plans in a big way. The three-ODI series against Australia at home this month will be a fair indicator," the source added.
Shardul Thakur could be well placed to find a place in the World Cup squad. The Indian team has been worried about its batting depth in ODI cricket. Thakur adds that depth to batting even though it will come at the cost of a genuine wicket-taking third pacer.
The squad is unlikely to have anyone from outside the squad picked for the Asia Cup.