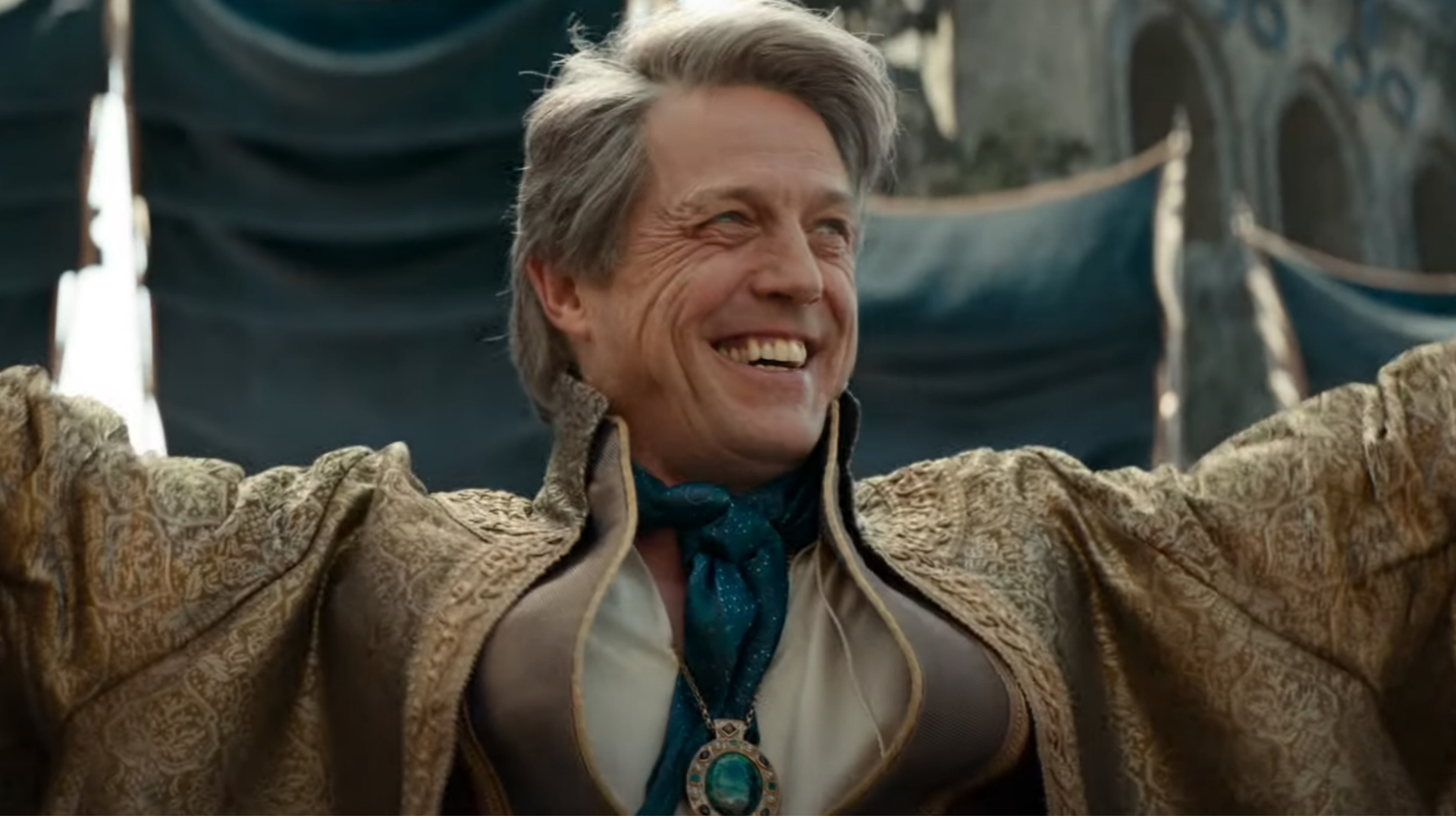 Hugh Grant will be playing an Oompa Loompa in the upcoming movie Wonka. In some new footage which debuted at CinemaCon, his casting was confirmed as attendees got their first look at his character.
Per Variety, the new footage featured Timothée Chalamet's Willy Wonka meeting Grant's Oompa Loompa for the first time. The chocolatier encounters him when he's trapped in a tiny glass jar and, naturally, he hires him to run his chocolate factory. 
Other actors appeared in the footage too, including Olivia Colman who's playing an innkeeper, Sally Hawkins who plays Wonka's mother, and Calah Lane who will star as Wonka's new friend. Chalamet can also be seen singing and dancing as he goes on a journey to find magical chocolate recipes. "Every good thing in this world started with a dream," Wonka says, "so you hold onto yours."
Chalamet introduced the footage on stage at CinemaCon, where he said seeing Grant as an Oompa Loompa was a "trip", according to New York Times reporter Nicole Sperling. The actor also said playing Wonka was "a dream come true," confirming this version of the character won't be "cynical". "This is a Willy that's full of joy and hope and desire to become the greatest chocolatier," he added.
Elsewhere at CinemaCon, the first footage from Kraven the Hunter debuted and viewers got the chance to see The Flash as the first reactions trickled in. 
Wonka arrives in theaters on December 15, 2023. For all the other 2023 movie release dates, check out our guide to upcoming movies.