Woman uses her prosthetic leg to effortlessly catch home run at baseball game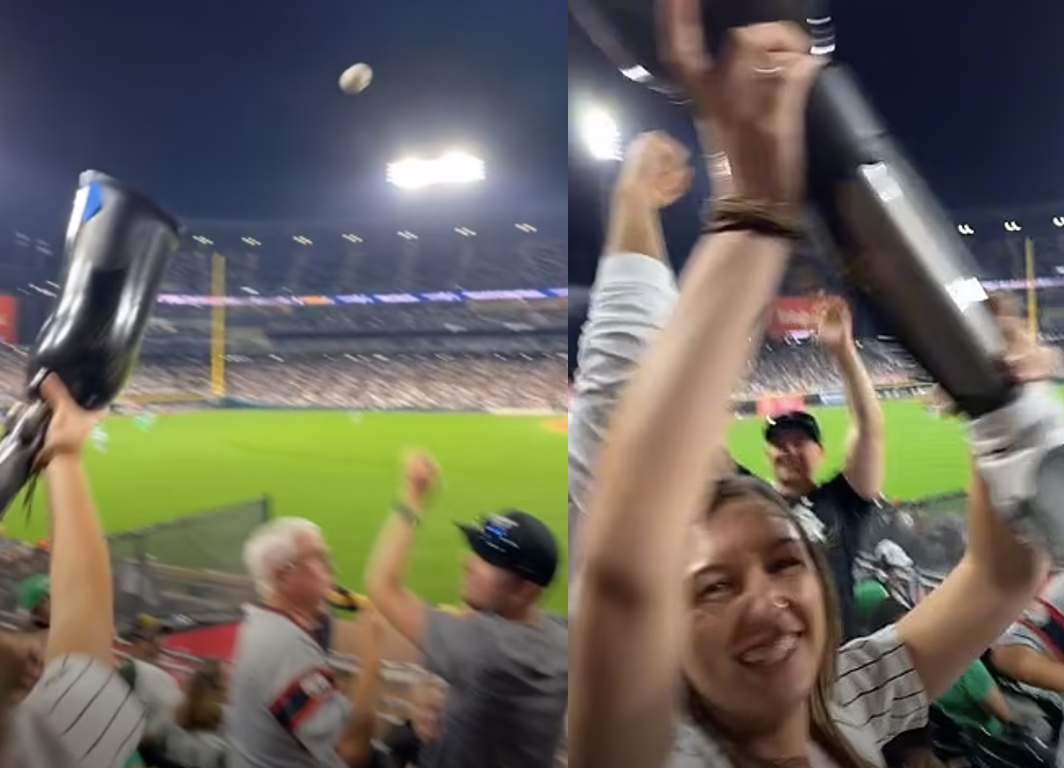 If you are a regular watcher of baseball you'll know that catching the ball in the stands from a home run is part of the fun of going to a game
However, one woman has gone viral after she went to unheard-of lengths to do just that at a recent Chicago White Sox game and gone viral in the process.
Shannon Frendreis was in attendance at the Guaranteed Rate Field for last Sunday's game between the White Sox and the Detriot Tigers when - as is a custom at baseball games - the ball flew towards her section of the stadium.
Despite being 'five beers in' Frendreis didn't hesitate and swiftly removed her prosthetic leg which she used to catch the ball with.
Frendreis shared the video on TikTok where it has been viewed more than 3 million times at the time of writing.
Sign up to our new free Indy100 weekly newsletter
As you can imagine, the clip has attracted a lot of interest.
Ice hockey team the Dallas Stars wrote: 'A star in the making.'
One person joked: "I've heard of getting the upper hand but never getting the upper leg"
Another said: "Let's talk about how you're standing on one leg, five beers deep, catching a ball with your other leg! High five sis!"
It really is more and more impressive the longer you think about it.
Catching a home run and going viral at the same time? Sounds like a great day out at the ball game to us.