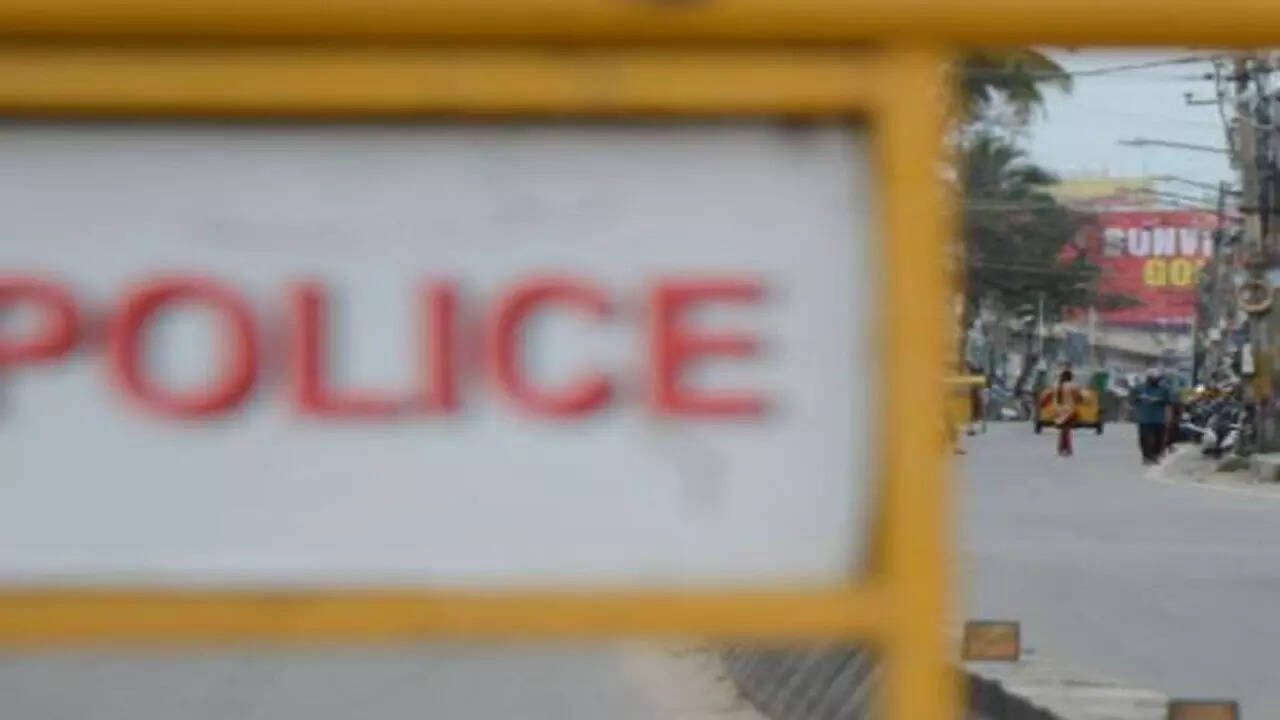 GORAKHPUR/AYODHYA/LUCKNOW: A 50-year-old woman died of gunshot injury during a police raid in search of a man wanted in a case of alleged cow slaughter in; Siddharthnagar late on Saturday.
Police said a case of murder has been lodged against unidentified cops on the complaint of the victim's family. It is yet to be established if the shot was fired by the police or the unidentified miscreants who attacked the police team during the raid.
Siddharthnagar superintendent of police Yesh Veer Singh said two persons were arrested on May 9 after cow meat was recovered from them.
"During interrogation, the duo claimed that some beef was also kept in the house of their neighbour Abdur Rehman. On Saturday night, a police team from Siddharthnagar Kotwali raided the house of Abdur Rehman in Tola Islamnagar area of Kodragrant village during which the cops were attacked unprovoked," Singh said.
"In the melee, Abdur Rehman's mother Roshini was shot in her back and died on the spot. The police team managed to escape the attack and returned to the police station. The family members of Roshini rushed her to the hospital where she was pronounced dead," the SP said.
"On the basis of a written complaint from the family of the deceased woman, we have registered a case of murder against unidentified policemen of the patrol party," he added.
Police, however, claimed that the woman possibly died of a gunshot fired by the miscreants who had attacked the police team during the raid.
Roshini's brother-in-law Imtiyaz told the TOI that Roshini and six other relatives, including Abur Rehman, lived in Mumbai and had visited Siddharthnagar on May 9 to attend the wedding ceremony of Roshini's daughter Rabia.
"A number of neighbours and guests were present in the house when the police raided our premises. Not a single member of our family has ever been involved in any crime and there was no police complaint against any of us. The police raid was uncalled for," Imtiyaz said.
Police said the post-mortem report of Roshini did not speak of gunshot injury but mentioned an entry wound on the back which had a connecting exit wound on the chest.
"An FIR has been lodged and a senior officer has been asked to conduct the probe on all the aspects of the case," ADG, Gorakhpur zone, Akhil Kumar, said.