Will African risks pay off for China or buyer's remorse beat soft power?
When President Xi Jinping held a virtual summit in July with French President Emmanuel Macron and outgoing German Chancellor Angela Merkel, he pointed out that Africa was "the continent with the greatest development potential".
Xi proposed that the three countries work together on infrastructure projects in Africa through ­Beijing's Belt and Road Initiative, "to create more opportunities for common development".
Observers say Africa still offers opportunities for foreign companies, as the continent still has both a huge infrastructure gap and abundant exploitable natural resources.
But investments come with risks, including security problems in several countries – which means Chinese lenders price the loans they advance to most African countries at a slightly higher rate.
In the past two decades, Chinese companies have pumped billions of dollars into building roads, railways, highways, ports and power plants in Africa – mostly under the belt and road plan, Xi's trillion-dollar multinational pet project.
In the search for energy and natural resources to power its industries and maximise returns on investment, "China has rapidly scaled up the provision of foreign currency-denominated loans to resource-rich countries that suffer from high levels of corruption", AidData, a research lab at the College of William and Mary in Virginia, said in a recent report.
Most of these loans were collateralised against future commodity export receipts to minimise repayment and fiduciary risk, and priced at relatively high interest rates (nearly 6 per cent), the study said.
From the Democratic Republic of Congo to Angola, Ghana, the Republic of Congo and Guinea, Chinese companies are implementing multibillion-dollar resource-backed deals.
Chinese lenders and companies bankroll the construction of projects, and in return get repaid either in natural resources such as oil or minerals, or from a resource-related future income stream.
But, as Chinese political and economic influence have grown, so have allegations from the West that China is burdening African countries with debt.
AidData's 18-year study of 13,427 Chinese development projects, worth US$843 billion and spread across 165 countries across the world, showed Chinese lenders had been funding more projects in Africa.
Analysts say the attraction could be that the average cost per project in Africa was lower compared to other regions – Asia, Europe or the Americas.
According to the report, titled "Banking on the Belt and Road", the average cost of an officially financed Chinese project was US$40.2 million in Africa, while varying between US$288.3 million in Europe, the most expensive area, and US$87.7 million in Asia, the next cheapest.
A typical overseas loan from China has a 4 per cent interest rate and a typical loan from Germany or France or Japan has a 1 per cent interest rateBradley Parks, executive director, AidData
From a list of 10,849 Chinese officially financed projects launched between 2000 and 2017, nearly half or 5,152 were in Africa, followed by 2,801 in Asia and 1,284 in America.
Bradley Parks, executive ­director of AidData and the co-author of the report, described Chinese state-owned lenders as yield-maximising surrogates of the state – "they hunt for profitable, revenue-generating projects".
"The pursuit of profit is a key difference between Chinese state-owned lenders and other bilateral and multilateral lenders, which explains why a typical overseas loan from China has a 4 per cent interest rate and a typical loan from Germany or France or Japan has a 1 per cent interest rate," Parks said.
He said Beijing was pursuing a high-risk, high-reward credit allocation strategy, with collateralisation as its linchpin.
Parks said to secure energy and natural resources and maximise investment returns on surplus foreign exchange, Chinese state-owned lenders had provided extraordinary amounts of credit to resource-rich countries with high levels of corruption – such as Venezuela, Angola, Equatorial Guinea, Turkmenistan and Russia.
Beijing had a "buyer's remorse" problem on its hands, where many foreign leaders initially eager to jump on the belt and road bandwagon were now suspending or cancelling Chinese infrastructure projects, because of concerns about artificially inflated project costs and debt sustainability, he said.
"The jury is out on whether 'buyer's remorse' among borrower countries will undermine the long-run sustainability of China's flagship global infrastructure initiative," Parks said.
"But if Beijing wants to sustain support for the initiative, it will need to move quickly and decisively to address rising discontent among belt and road participant countries."
He said China could dust off its old playbook of currying favour with incumbent leaders in belt and road countries and banking on their loyalty to Beijing and their political survival.
"Or, they could take an entirely different tack and 'multilateralise' the belt and road by funding and implementing infrastructure projects with Western powers and multilateral institutions," Parks said.
Stephen Paduano, doctoral researcher at the London School of Economics and executive director of the LSE Economic Diplomacy Commission, said that from a soft power perspective, China was likely to invest more in Africa, where it could commit minimal resources to produce maximal footprint by a factor of two.
"[Moreover,] interest rates are just generally higher across the continent, which is unfortunate and shouldn't be the case, given that most of these countries haven't had any major non-Covid related debt sustainability issues in at least 20 years," Paduano said.
"But the flip side of this is that foreign creditors [such as the Chinese] can find much more attractive yields in Africa than nearly anywhere else in the world."
He said low and middle-income countries, particularly those in sub-Saharan Africa, could be very capital-constrained with lots of opportunities for productive investment.
"There's an exceptionally large number of potential projects in Africa, which could generate large productivity gains but haven't been initiated because of a lack of local financing capacity," Paduano said, citing a pre-Covid Unctad report that showed Africa had the second-highest rate of return of inward foreign direct investment – at 6.5 per cent in 2018, only behind East and Southeast Asia at 9.4 per cent.
But he cautioned that many of China's investments in sub-Saharan Africa were not productive and Beijing had faced a spate of non-performing loan issues on the continent.
"The frequent references to China's outsized ownership of African countries' external debt underscore the problem of China's poor investments and large exposure," Paduano said.
He said even if there was increased external scrutiny and a rise in domestic discontent with Chinese underperformance in Africa, it would still be necessary for China to recycle capital inflows in this way, given the country's commitment to running large trade surpluses.
W. Gyude Moore, a senior policy fellow at the Centre for Global Development and a former Liberian minister for public works, drew attention to the continent's huge infrastructure gap.
"Africa is the only region where road density has decreased over the last 20 years. Africa also lags every other region in infrastructure availability. China's financing has thus contributed to filling this massive infrastructure gap," Moore said.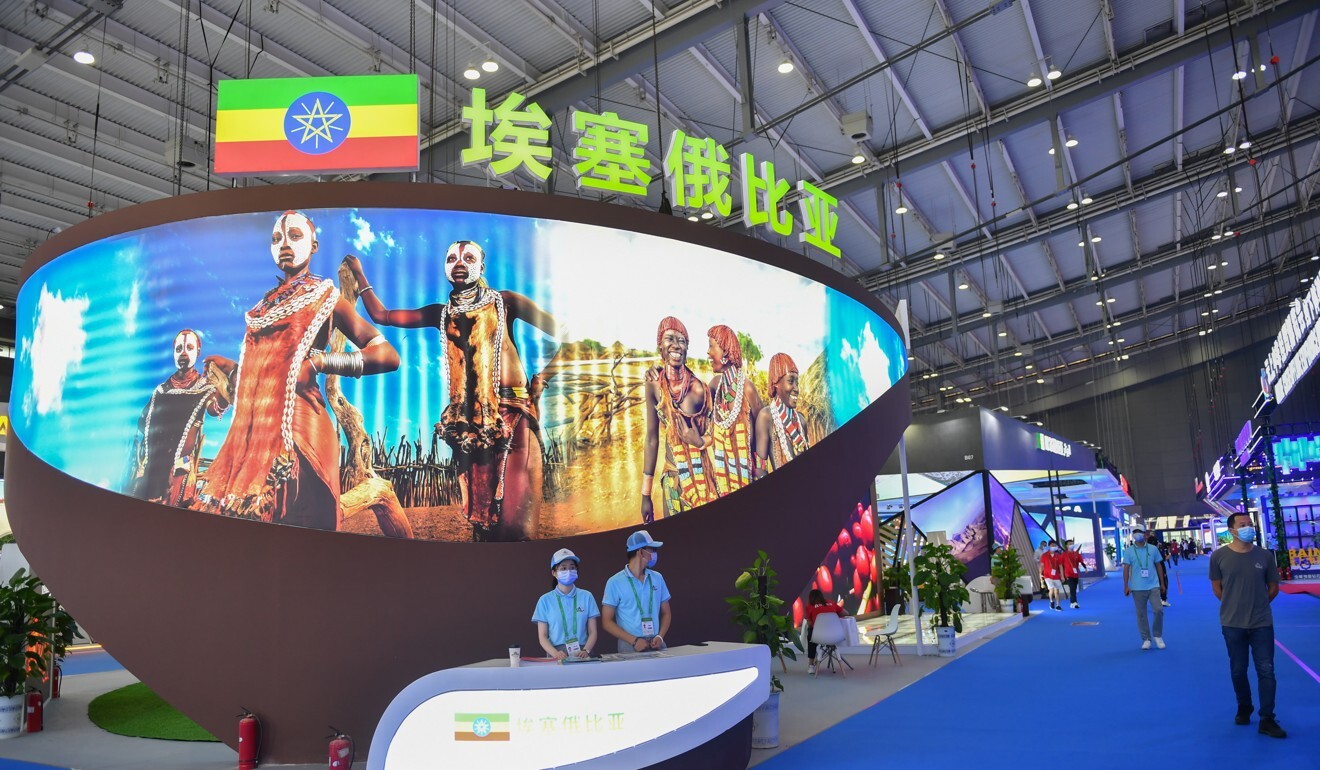 He said China had also been more open to lending to countries with large credit risks. "It is thus possible that China will hedge against those risks. In some instances, the risks are more perceived than real and China can reap the benefits," he said.
"Just like with African issuance of Eurobonds, there is a premium charged on perceived risks, making African debt more expensive."
China is among countries that have investments in risky countries such as those in West and Central Africa hit by military coups.
For instance, it has oil investments in war-torn countries such as Chad and South Sudan, and in resource-rich nations Guinea, Angola, the Democratic Republic of Congo, Mozambique and Niger, that have witnessed elevated insecurity risks.
Where companies from the West shy away, Chinese firms have found a way to make money and to grow soft power influence.
Keeping things that way may prove a challenge.