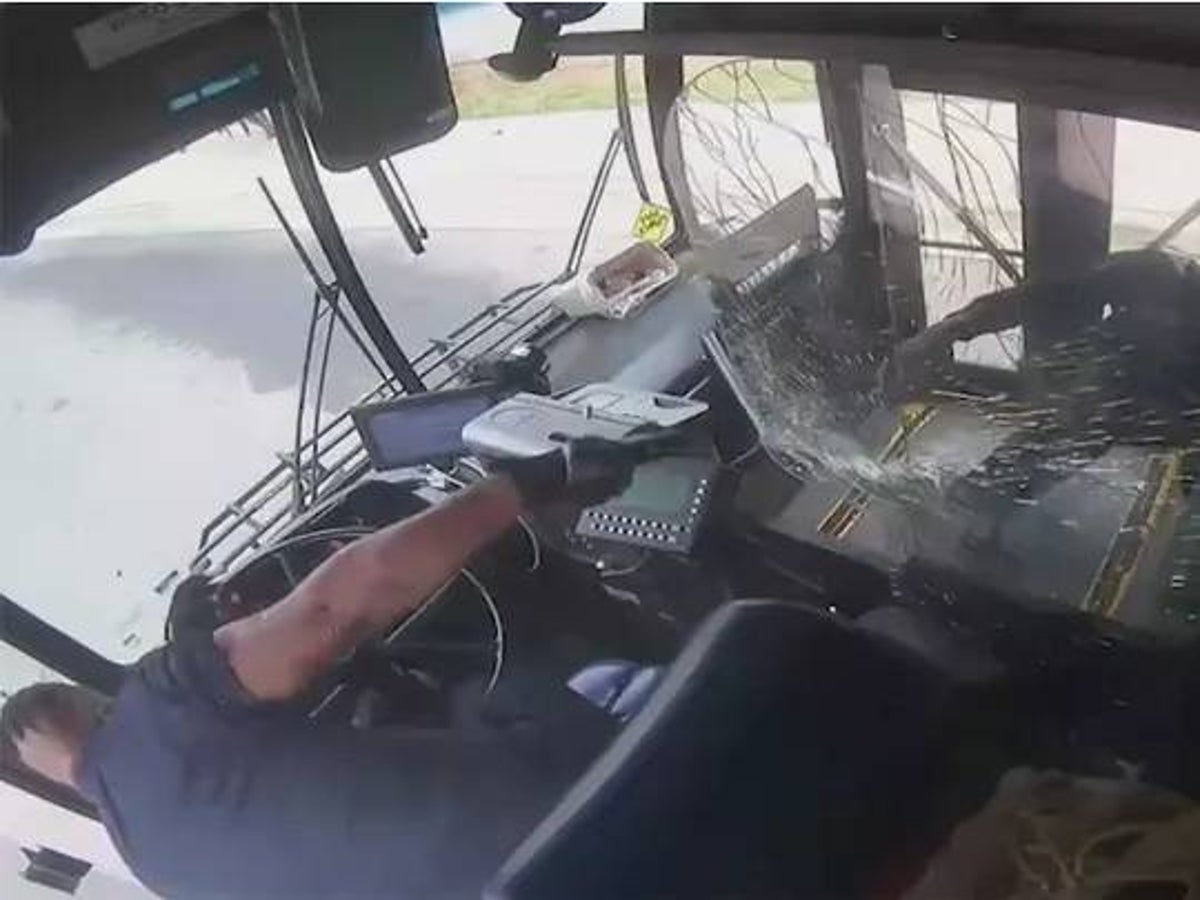 A wild shootout between a bus driver and passenger on a moving vehicle that left both injured was captured on security video.
Officials in Charlotte, North Carolina, say that the shocking incident took place when a passenger got up while the bus was moving and asked to be dropped off between stops.
The driver, David Fullard, told the passenger, identified as Omarri Shariff Tobias, he would have to wait until the next approved stop, according to the Charlotte Area Transit System.
Transit bosses say that after a two-minute exchange between the pair, Mr Tobias pulled out a gun and pointed it at the driver.
Mr Fullard then pulled out his own weapon and both men fired "in rapid succession", although the company says it is unclear who fired first.
The driver was struck in the arm, and the passenger was hit in the abdomen, says the transit system.
Video of the event then shows the driver stopping the bus and firing from the aisle of the bus as the passenger crawled towards the back of the vehicle.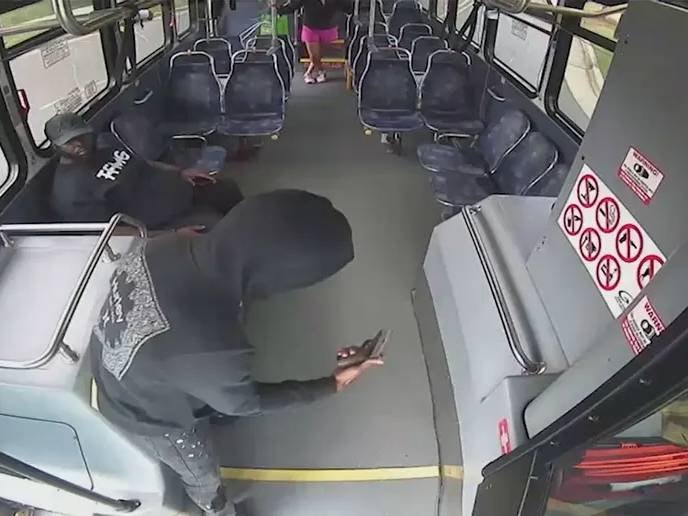 Mr Tobias and another passenger got out of the bus by the rear exit, while the driver got out of the front door, firing his weapon again.
Both Mr Fullard and Mr Tobias were taken to hospital in stable condition and are expected to recover, the transit system said.
A bus driver and passenger were both injured when they shot at each other in a dramatic incident on a moving Charlotte transit bus, authorities said. https://t.co/hPGTs0Hvjh

— CNN International (@cnni) May 29, 2023
Mr Tobias was charged with assault with a deadly weapon inflicting serious injuries, communicating threats, and carrying a concealed firearm, the Charlotte-Mecklenburg Police Department said in a statement.
It is unclear if Mr Fullard will face criminal charges, but he was fired by his employer RATP Dev, which supplies bus drivers for the transit system.
The system says its policy bans employees from possessing a firearm or weapon while on duty or on company property.