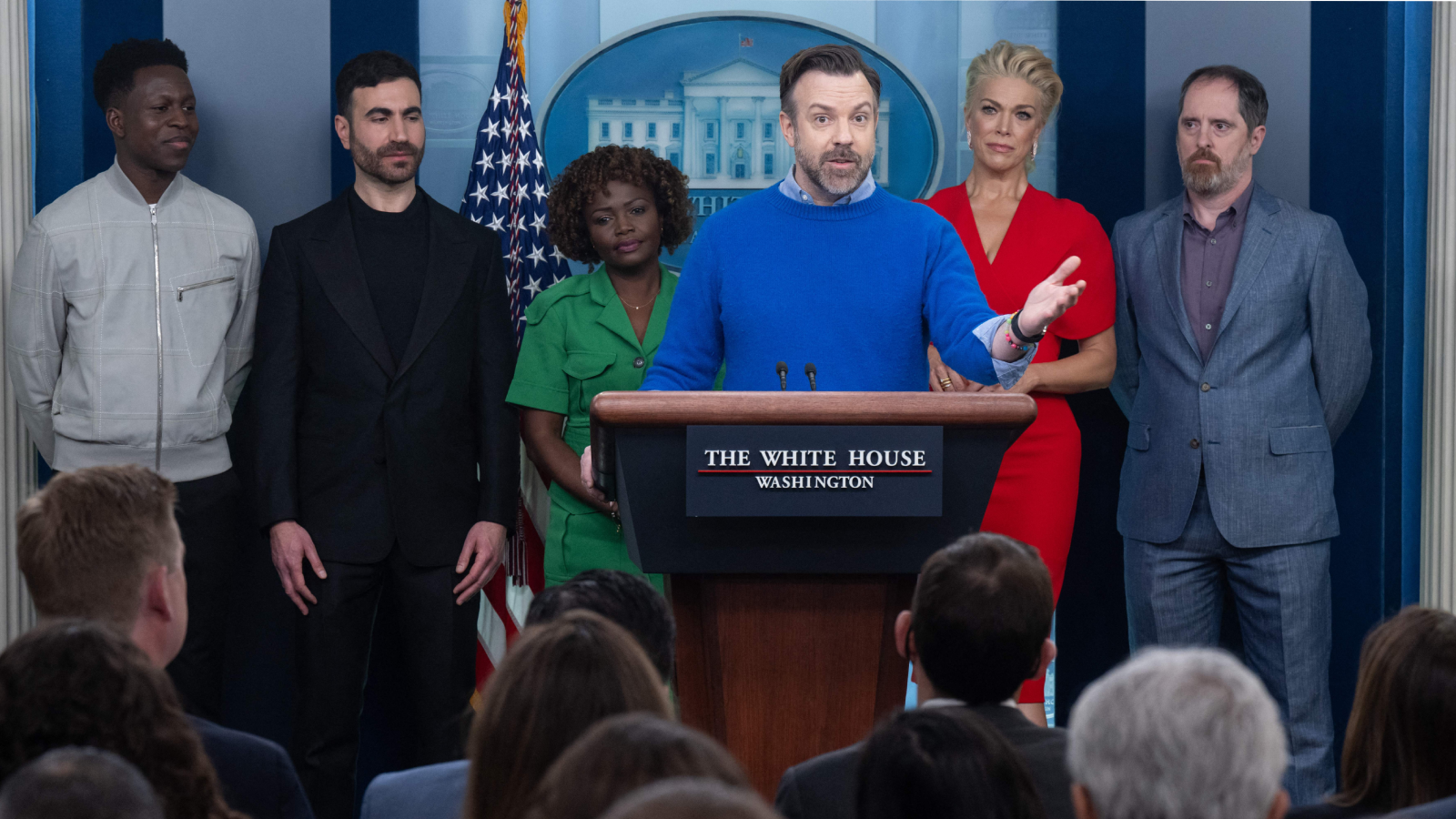 In a pretty cool gimmick that has clearly drawn the attention it was seeking, the cast of Ted Lasso just visited the White House to discuss an important topic.
As Ted Lasso season 3 premieres on Apple TV+, a bunch of the show's main actors took a trip to Washington, DC, where they shed light on mental health wellness.
"It is truly an honor to have Coach Lasso here with us today," the White House press secretary, Karine Jean-Pierre, said during an official press briefing earlier this week. "There's a real message around mental health. And (Sudeikis and his 'Ted Lasso' castmates) are meeting with the president and the first lady … on this important topic."
While surrounded by his co-stars - including Hannah Waddingham, Brett Goldstein, Brendan Hunt and Toheeb Jimoh - Jason Sudeikis, who co-created the show and takes on the protagonist's role, stepped up to the podium to say a few words about the subject.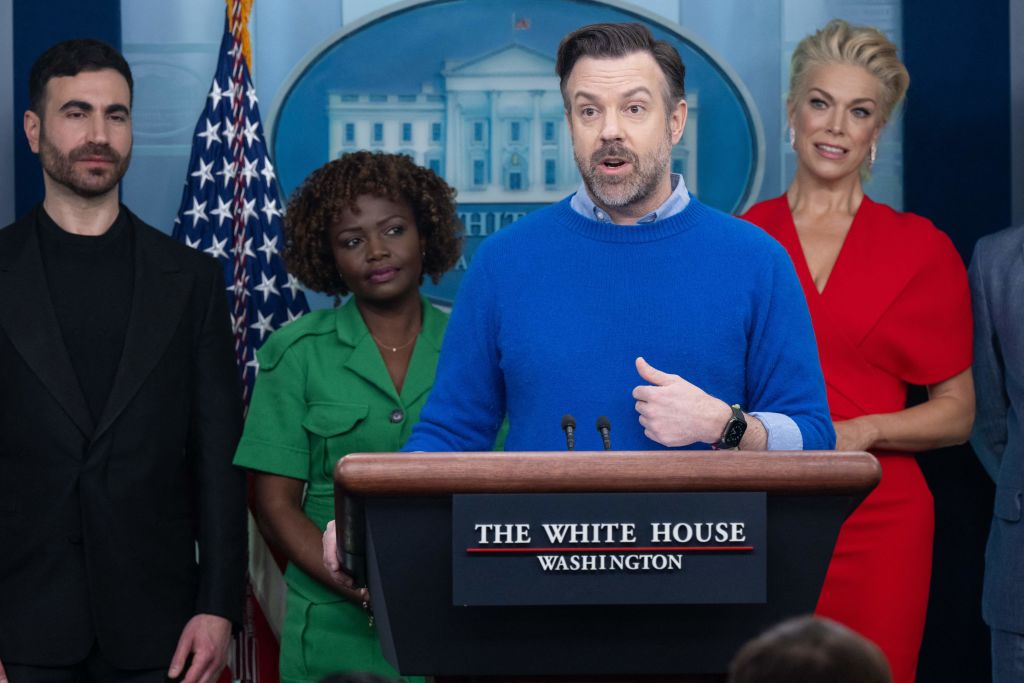 "No matter who you are, no matter where you live, no matter who you voted for, we all know someone – or had been that someone ourselves actually – that's struggled, that's felt isolated, that felt anxious, that's felt alone," said the 47-year-old actor, whose custody battle with ex Olivia Wilde has dominated headlines in recent months. "It's actually one of the many things that, believe it or not, that we all have in common as human beings. We encourage everyone, and this big theme of the show, is to check in with your neighbor, your co-worker, your friends, your family, and ask how they're doing and listen sincerely. I mean, you all ask questions for a living but you also listen for a living, so I'm preaching to the choir."
The theme of mental health has been a huge part of the President's agenda ever since he was elected. In addition to trying to place more mental health professionals in schools and creating a new 988 suicide and crisis line, the president has been asking lawmakers to increase funding and resources to help solve the crisis. 
Interestingly enough, this isn't the first time that Jason and the President have "collaborated" in the past. Fans still remember Jason's portrayal of Biden on Saturday Night Live. In fact, while the actor was exiting the briefing room at the White House, he was asked to reprise his role in front of all the journalists present - a request he (obviously) refused.
"You got the real one here now," Jason said in response to the solicitation. "I need fake teeth and (to be) injected with a lot more chutzpah."
This isn't the first time that the White House enlisted the help of celebrities to highlight important issues. 
Last year, for example, Mary J. Blige was part of an event alongside the First Lady to focus on cancer awareness while actor Matthew McConaughey spoke up for tighter gun laws after a horrific shooting at an elementary school in Texas.