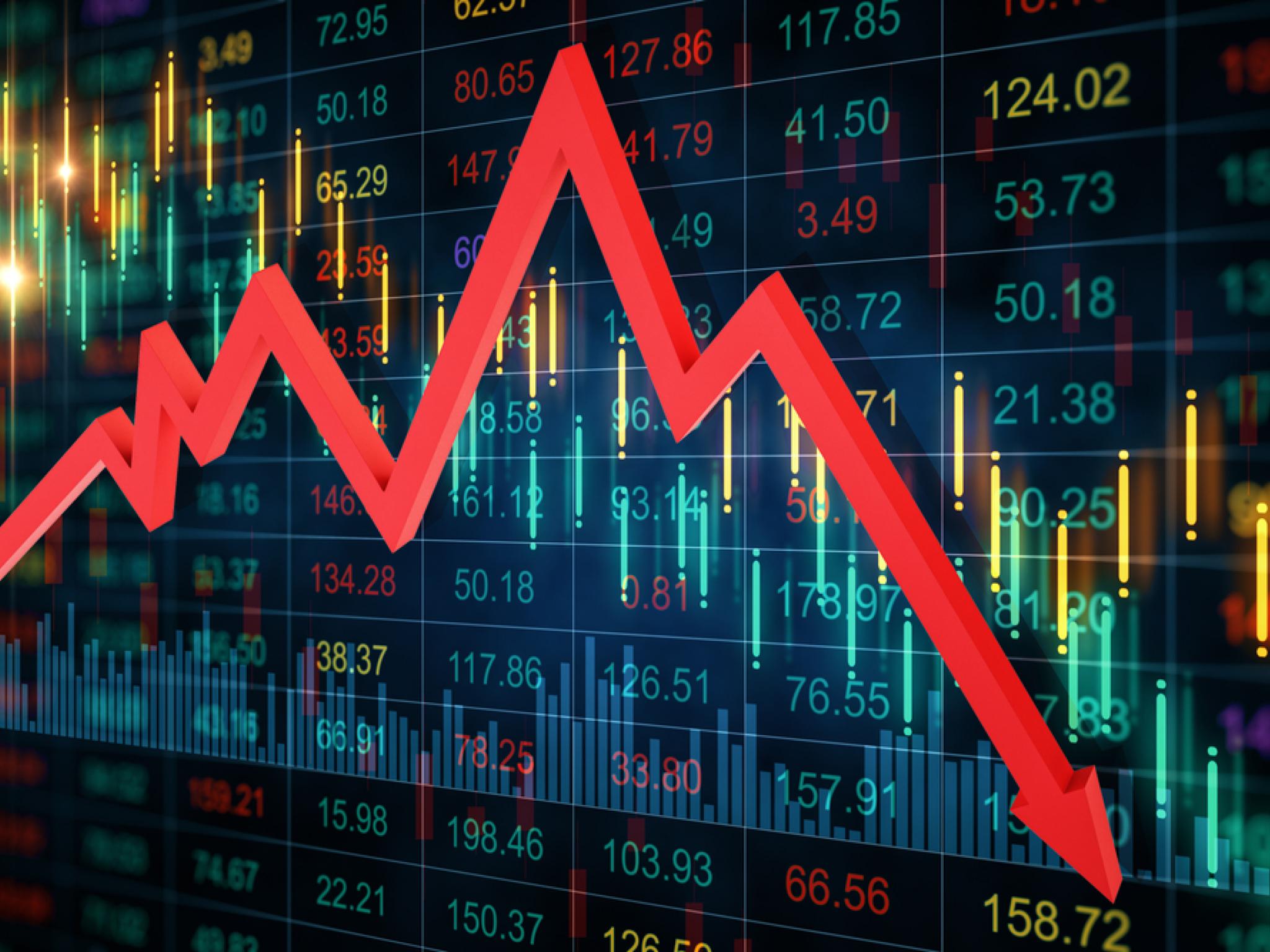 Why REITs Are Being Sold And Avoided
Interest rates, interest rate hikes and expectations about further interest rate hikes are creating problems for real estate investment trusts. 
The Federal Reserve's ability to quash markets like this where inflation has taken hold is relevant and clear when you consider how many real estate investment trusts (REITs) are suffering price damage. Although bounces and relief rallies are attempted, the recent list of 52-week lows among the group is telling.
With the average rate on a 30-year fixed mortgage hitting a 22-year high of 7.22%, housing demand is drying up. Purchasing land and buildings is also considerably tamped down as it increasingly becomes too expensive to justify financing huge monthly payments that come with these historically high-interest rates.
This is a consequence of the Fed's actions designed to fight inflation, which is taking interest rates higher and quickly. 
Now at 4.2%, the yield on the 10-Year Treasury Note is the highest it's been over the last 10 years. It's no wonder that mortgage rates have taken off and that real estate (housing, buildings, land) is feeling the effects.
With rates this high and steadily moving higher, it's no surprise that housing prices are falling at the fastest rate since 2009. 
There is a close connection between housing price declines and the drop in the price of real estate investment trusts as the two markets overlap. 
The weekly chart for the Real Estate Select Sector SPDR Fund (NYSE:XLRE) is instructive: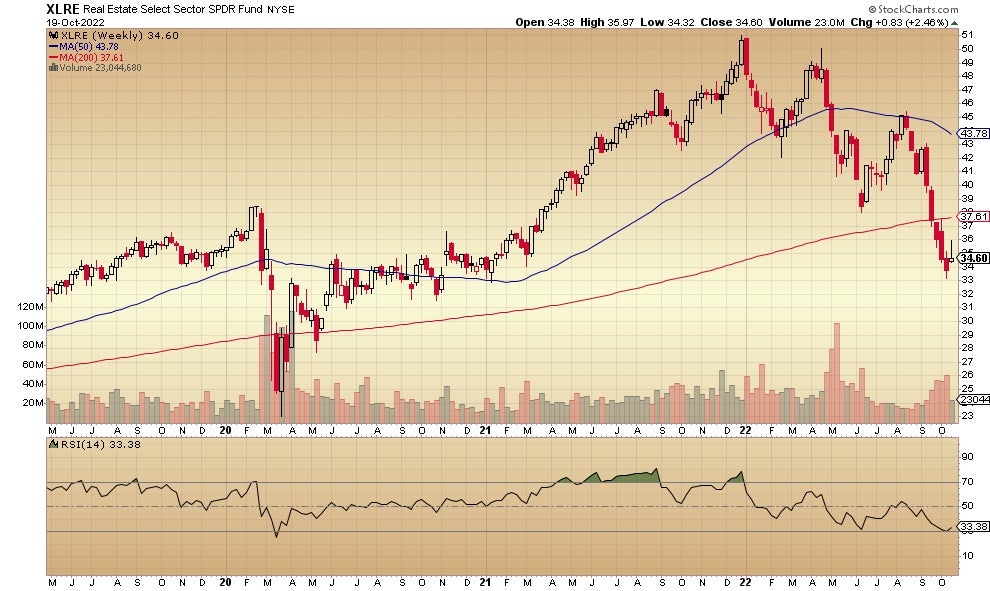 This benchmark for the group contains 31 major components, including American Tower Corp. (NYSE:AMT), Crown Castle Inc. (NYSE:CCI), Prologis Inc. (NYSE:PLD) and Equinix Inc. (NASDAQ:EQIX).
Although a relief rally may be underway in mid-October, note how dramatically this exchange-traded fund of big REITs has declined since the beginning of the year. It's a bearish look from a price-chart analysis viewpoint that the price remains below both the 50-week and 200-week moving averages. 
For a real rally to begin, it will be necessary to see a reduction in inflation measures such as the consumer price index and producer price index. Once that's apparent, the Fed could begin to consider lowering interest rates. 
In the meantime, the real estate investment trust sector — and the rest of the stock market — may have to bear the brunt of a recession.
Read next: This Little-Known REIT Is Producing Double-Digit Returns In A Bear Market: How?
REITs Have Reigned Supreme For Decades. Right Now, These Much-Needed Innovations Are Changing The Landscape
A huge leap in the democratization of real estate equity purchases is currently underway. New startups are allowing anyone to secure substantial passive income streams, and investors big and small are steadily migrating to them. 
Some of them have already generated millions in rent dividends alone, allowed consistent returns and brought the risk of investment to a minimum. How? Read all about it on Benzinga's Alternative Investments.
Not investment advice. For educational purposes only.