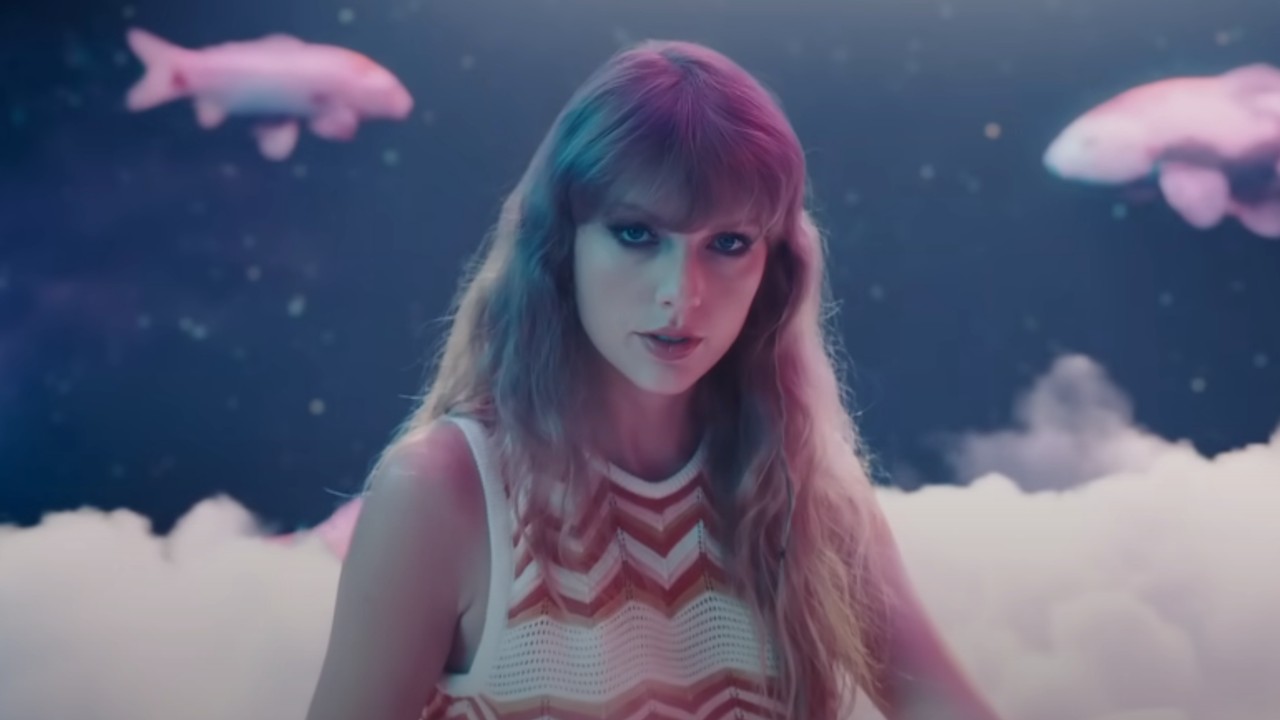 After a video went viral on social media during Taylor Swift's Reputation tour of a fan screaming "1, 2, 3, let's go bitch!" during her performance of the song "Delicate," the chant has become a tradition for not only Swifties but Swift herself. Now, it's an inside joke that many now look forward to during her live shows. With the pop star embarking on her first tour in five years, and following the Ticketmaster debacle, fans have even more of a reason to scream this cheer at the top of their lungs, and it's all thanks to one enthusiastic fan.
The History of the "Delicate" TikTok Trend
During Taylor Swift's Pasadena concert for her Reputation Stadium Tour in 2018, fan Emily Valencia shouted "1, 2, 3 Let's go bitch!" with her friends in the hopes of being noticed so she could meet Swift after the concert. While she didn't initially get noticed by Swift and her team, Valencia went viral after posting the video on Twitter. In a TikTok video, she chronicled the craziness that has happened since then, including the little chant being screamed at every concert these days:
It's pretty amazing how something that initially was so small blew up into a tradition and inside joke that gets referenced at every single show "Delicate" is featured in.  Even Taylor Swift is in on the joke now, since she goes along with the cheer every night, and she even made sure to confirm that "Delicate" was on the Eras setlist before the tour started, likely to let the fans know that they would be getting a chance to scream "1, 2, 3, let's go bitch" at the top of their lungs at all the Eras concerts.
Why This Inside Joke Is So Fun
Now that the Eras Tour has started, that tradition has carried on swiftly, as a fan posted a TikTok of basically a whole stadium yelling the chant during opening weekend in Glendale, Arizona. They did not disappoint, and seeing this excitement from the fans, and Taylor Swift herself, makes the tradition all the more fun to carry on. People have even made merch of it, which goes to show how important this moment is to Swifties.
The chant is among a handful of inside jokes Taylor Swift has with her fans, and seeing the traditions honored night after night just goes to show how much the Swifties and the singer love each other. Despite her superstardom, her shows are still as interactive as ever, and between the costumes that fans have been wearing to TikTok dances becoming part of the choreography, it wouldn't surprise me if another chant, inside joke or dance moves becomes a viral moment from this tour. 
As Taylor Swift continues her Eras Tour through the summer in the States, more and more fans, and the occasional A-List celebrity will get the chance to jam out and shout the countdown during "Delicate." Of course, while the entire concert is something to look forward to, from her stage dive to her secret songs, however, the countdown is a tiny detail that makes the show all the more special.