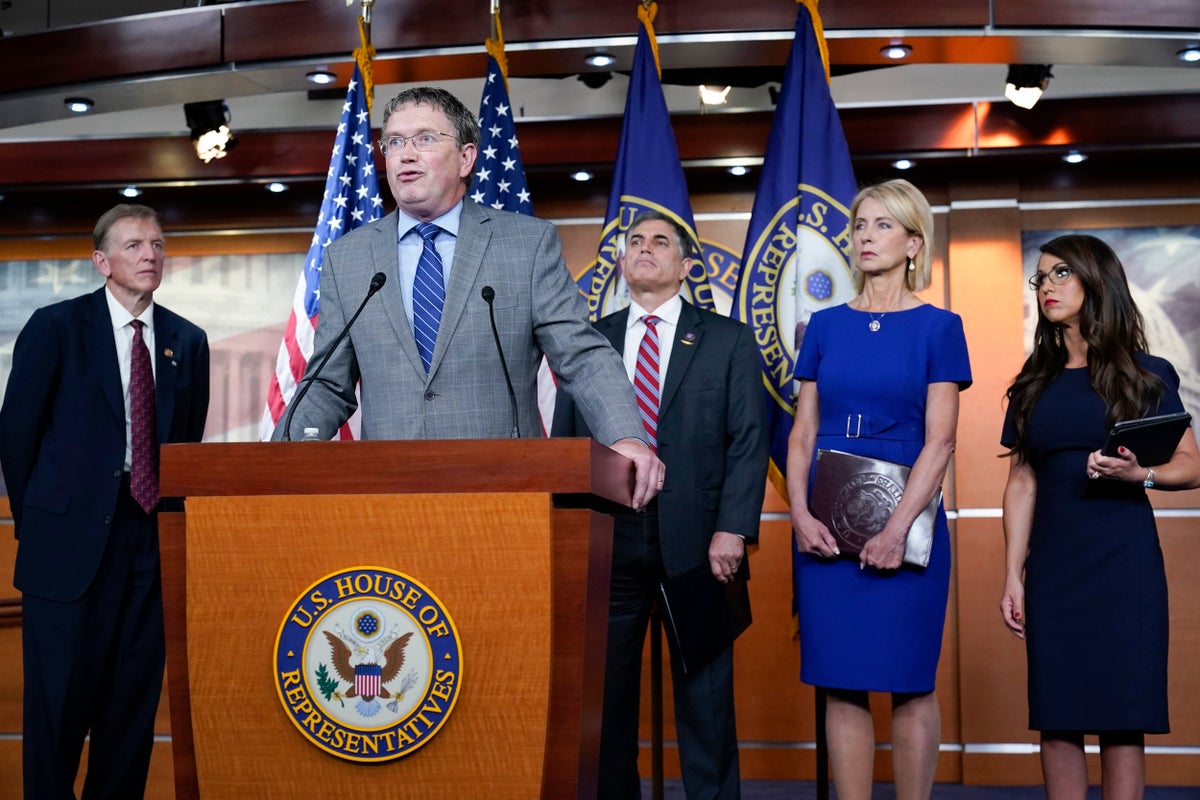 The White House has hit out at the House Republican Conference for bestowing plum assignments on the House Oversight Committee to far-right Representative Marjorie Taylor Greene of Georgia, Representative Paul Gosar of Arizona, Representative Scott Perry of Pennsylvania and Representative Lauren Boebert of Colorado.
The White House called their additions to the panels a sign that the GOP plans to use their majority to engage in performative stunts rather than govern responsibly.
In a statement, White House spokesperson Ian Sams said it appears the GOP "may be setting the stage for divorced-from-reality political stunts, instead of engaging in bipartisan work on behalf of the American people".
Mr Sams noted that Oversight Committee Chairman James Comer "once said his goal was to ensure the Committee's work is 'credible'" and decried Republicans for handing the keys of oversight to the most extreme MAGA members of the Republican caucus who promote violent rhetoric and dangerous conspiracy theories.
He also called on House Speaker Kevin McCarthy to "reveal transparently once and for all" any "secret deals" he made with the most extreme elements of his conference in order to win the Speaker's gavel.
Although the White House spokesperson did not call out the members by name, the statement made clear that it was directed at the appointment of Ms Greene and Mr Gosar, both of whom were stripped of committee assignments in the last congress for promoting violence against their fellow members.
Mr Sams also noted that the members in question have defied Congressional subpoenas and cast doubt on the severity of the January 6 attack on the Capitol.