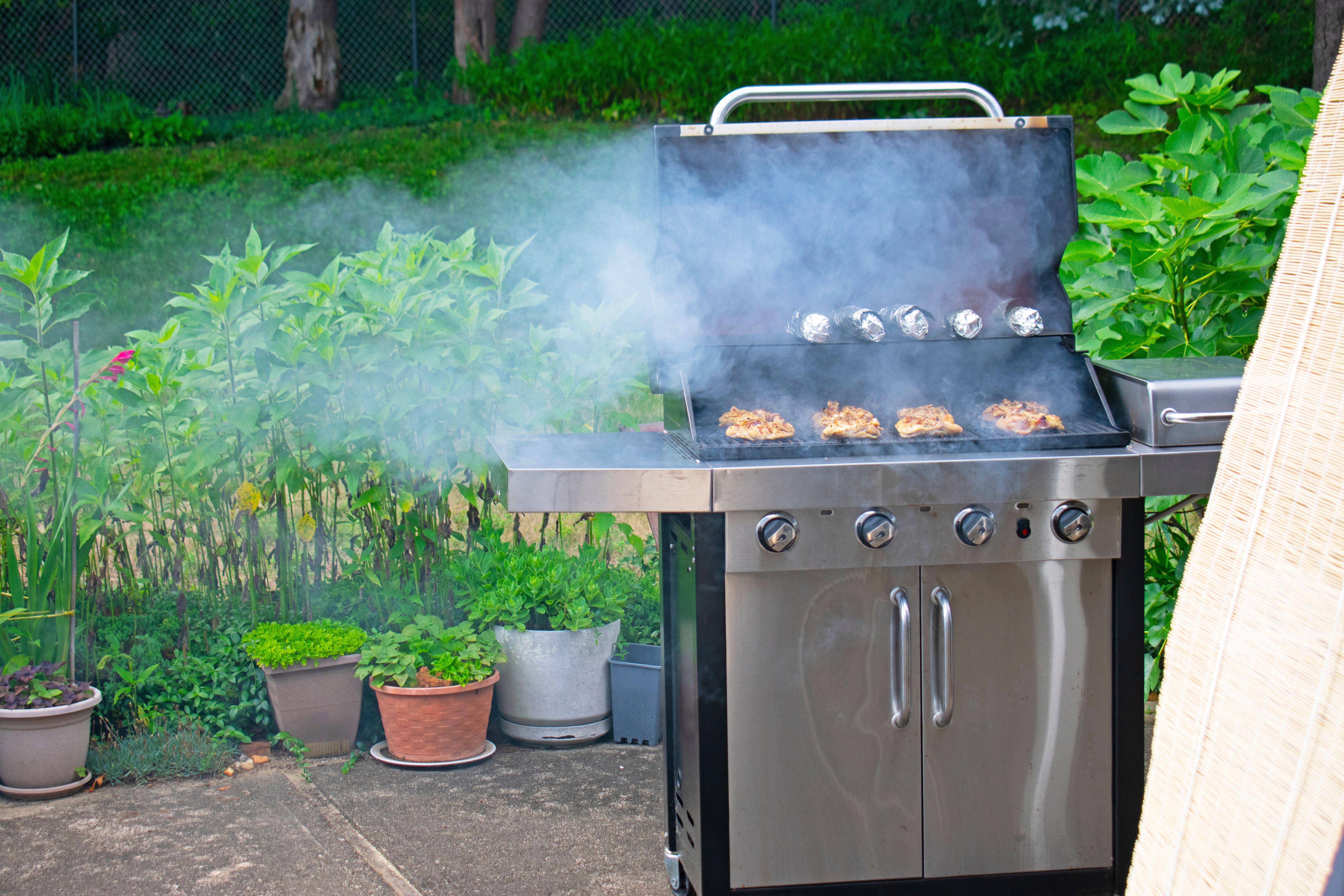 Grilling is a summer essential. There's nothing like the smoky flavor of coooking outdoors, and almost no limit to what you can cook on a grill with a bit of imagination. 
However, the sound and smell of grilling can be pretty antisocial. If your yard backs onto your neighbors, grill smoke can be an unwelcoming irritant. What's more, if you're in a home ownership association, grilling in the wrong way can even incur fines. 
I've got several years' experience testing the best grills, and reached out to other experts for advice on neighborly grilling. 
When is it antisocial to grill?
Do your neighbors secretly hate your grilling habits?
What time of day is antisocial to grill?
Early morning and late at night are antisocial times to grill. When asked when it's antisocial to mow, I referred to a family rule from when I was a kid that I stick to even now: no outdoor noise before 10am. Whatever it is - mowing, bouncing on a trampoline, or the sizzle of a grill, none of it starts before 10am, as our neighbors might be sleeping in. 
However, it's unlikely you'll be up that early to grill anyway. I test grills for a living and even I won't be grilling a burger for breakfast. The only big issue here is letting a party go too late. If your neighbors have young kids, don't keep the party going too long. 
It's really just common sense - if you know your neighbors are sleeping in or getting ready for bed, I wouldn't fire up the grill. 
Will grill smoke affect my neighbors?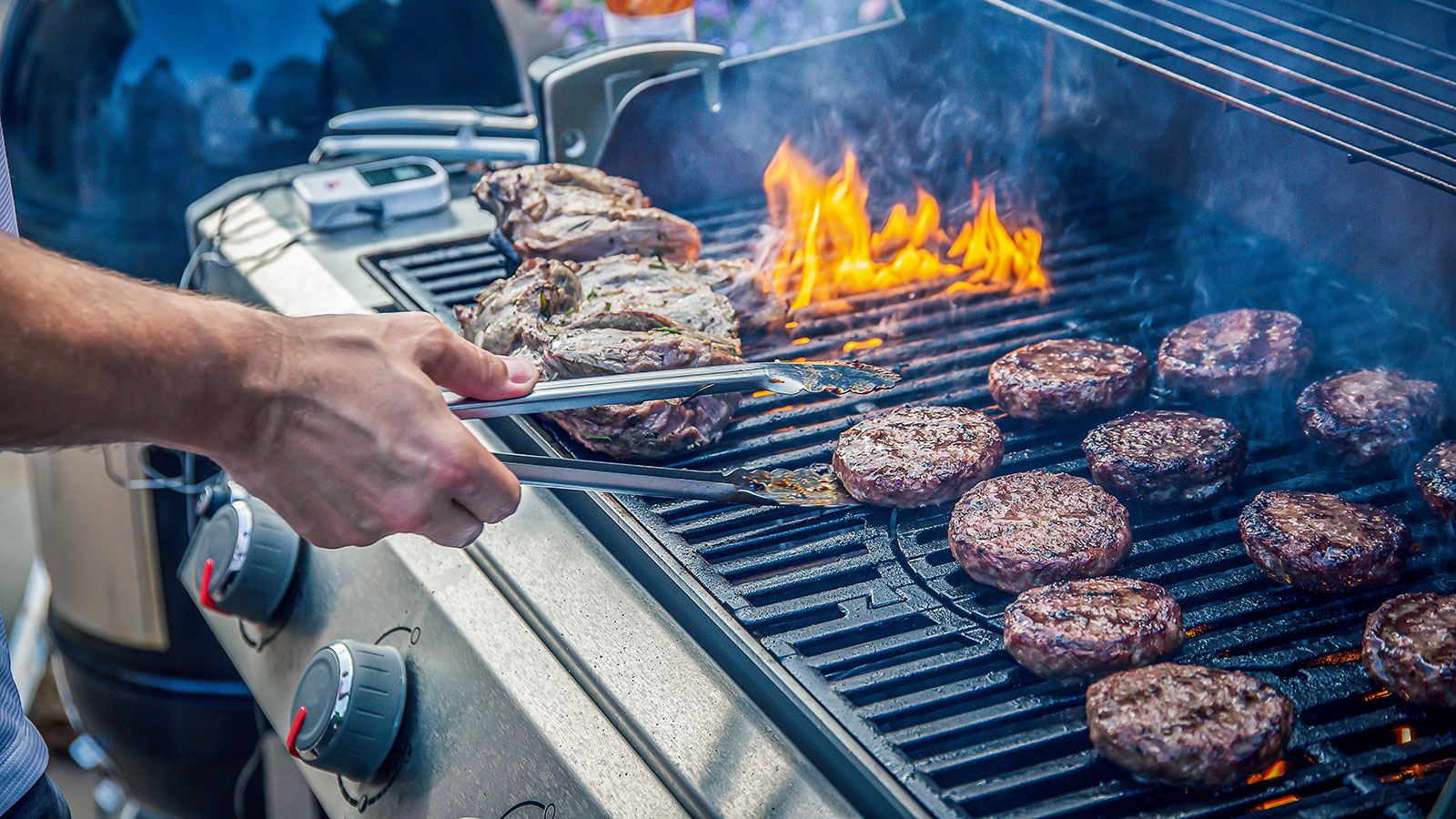 A bigger issue is grill smoke. I personally love the smell, but there are plenty of people out there who can't stand it. Grill smoke will affect your neighbors if it's too close to the house. Smoke can blow into your neighbor's house, and if they use a clothesline, make their clothes smell like grilled meat, which is pretty antisocial.
It can even go to court - Wes Wright of Cookout News told me about a court case in Ohio where someone was sued over smoke from their pizza oven blowing into their neighbor's yard. The judge sided with the defendant, but there was $25,000 on the line, so you don't want to be in this position. 
Even the kind of food you're grilling can affect your neighbors. I'm less worried about foods that tend to cook relatively cleanly, like sausages. However, in my family a cookout isn't complete without jerk chicken. This spicy, rich marinade can produce a lot of smoke that smells very strong, so we always grill this as far away from the house as possible. If you're smoking a tenderloin or ribs, make sure it won't disturb your neighbors.
Gardener Benita Middleton adds that you should 'consider wind direction, too'. This is a great point - one of the reasons we try to grill as far away from the house is that our garden is roughly aligned along the southwest prevailing wind. On a blustery day, smoke will blow directly at neighbors' houses, so we have to grill as far down the yard as possible. Wes Wright also pointed out that smoke itself can be a fire risk, especially in dry climates. 
A less obvious consideration is food allergies. If your neighbors have food allergies, the smoke from a grill can trigger them. It's a little unlikely, but if you're trying out a peanut butter burger recipe or cooking with sesame oil, it's not out of the question that you could trigger allergies. It's best to check with your neighbors just in case.
Are there any HOA rules I need to know when grilling?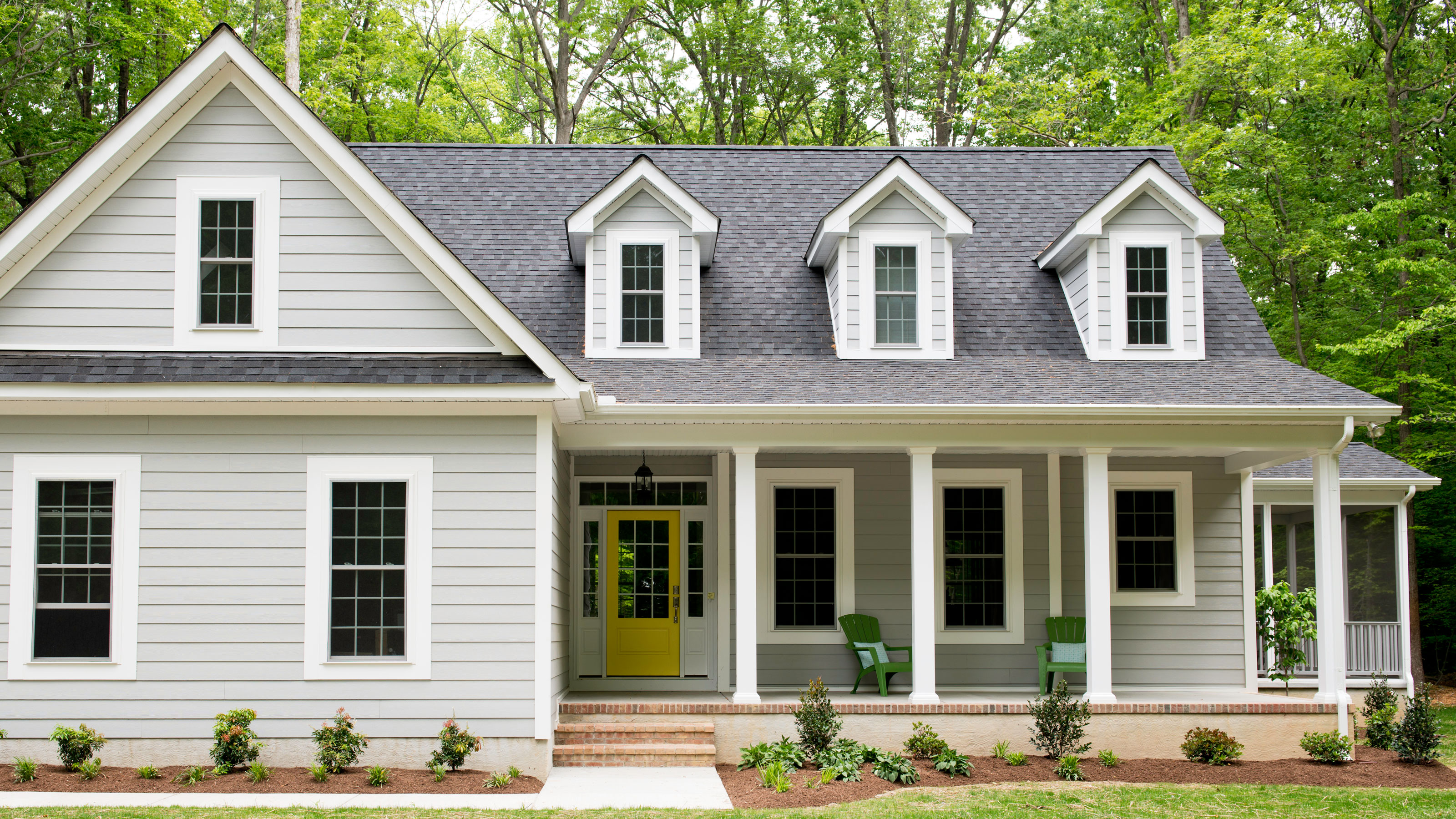 Grilling can also be affected by the terms of a HOA. Different homeowners associations have different rules, so you need to look up the bylaws. Unfortunately, it depends on your HOA.  The good news is that there's no legal obligation. Joonas Jokiniemi, founder at Grill Smoke Love, told me that breaking  a HOA rule 'doesn't mean you are breaking the law'. 
However, if you're in a HOA, Jokiniemi points out that 'there can still be serious consequences like fines and other penalties' for infractions. A simple gas or charcoal grill grill away from the house should be fine, but larger, smellier grills like smokers could be more of an issue. 
It's not just an issue with smoke, either. Wright told me that storage can be an issue, too. He said that you should also check if your HOA has 'storage requirements outside of your house and rules about wood piles if you're smoking'. You might find that keeping your grill out on display might violate the terms of the HOA bylaws, or that keeping a wood pile for smoking is against its fire safety laws. 
Which grill should I use?
Smoke is caused by two things. Either you're using a smoker, in which case smoke is the whole point, caused by burning smoking wood or pellets. The other is cooking on a charcoal grill. When rendered fat melts off a burger onto hot coals and sizzles, it creates smoke, which is what gives burgers their smoky flavor.
Instead, if you have a smaller garden that backs onto your neighbor's, you should use a relatively smokeless grill like a gas or electric grill. These use gas burners and electric filaments that don't create smoke. The payoff here is that the food doesn't taste quite as smoky, but you can still make great burgers on a gas grill. You can also get combination grills like the Charbroil Gas2Coal, available at Walmart. These grills let you use both gas or charcoal fuels, so you can pick whichever is best for the day. We gave that Charbroil 4 stars out of 5, so there are better grills out there, but it's a good option if you need flexibility.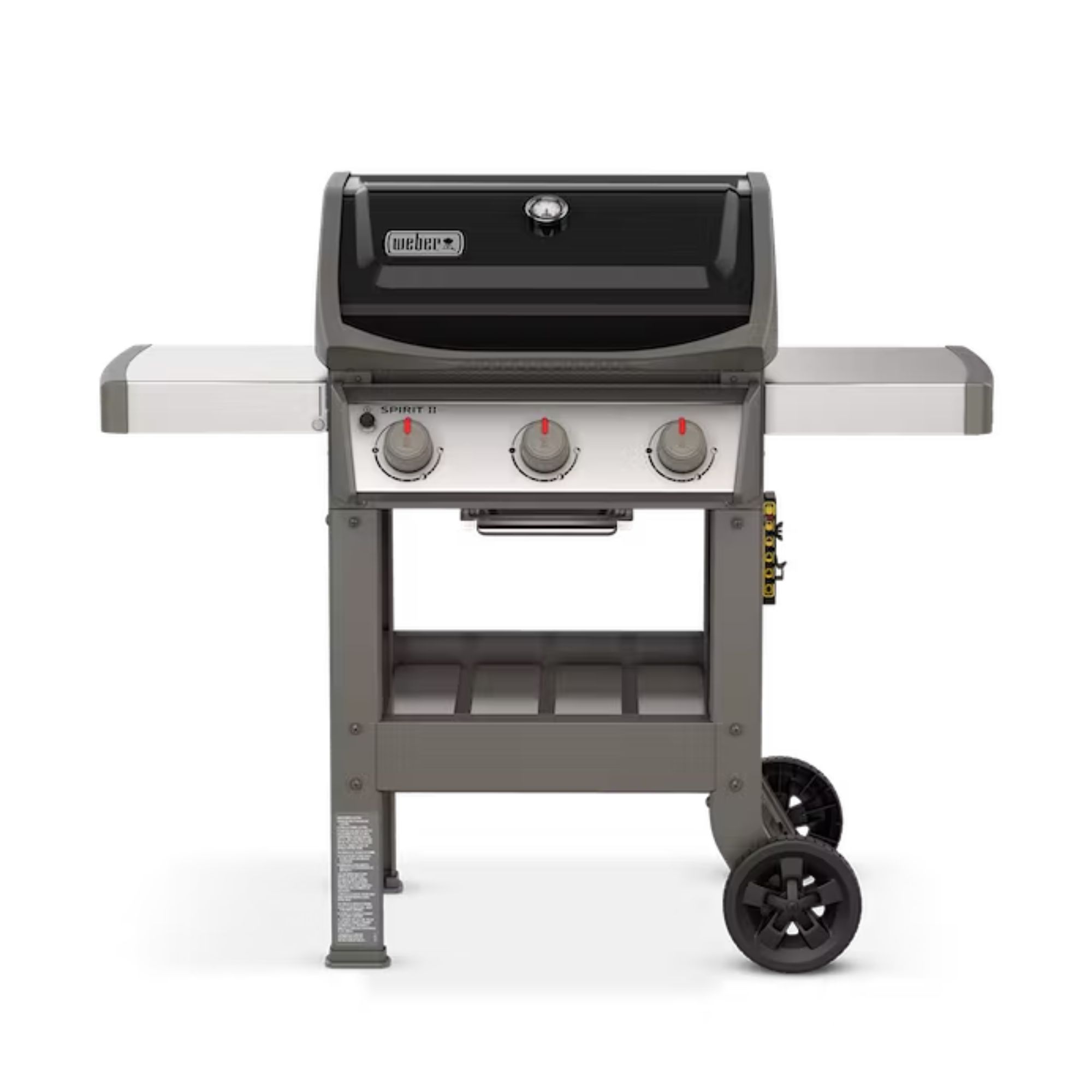 Best gas grill
This is our favorite gas grill of all time, bringing perfect smoke-free flavors at a reasonable price.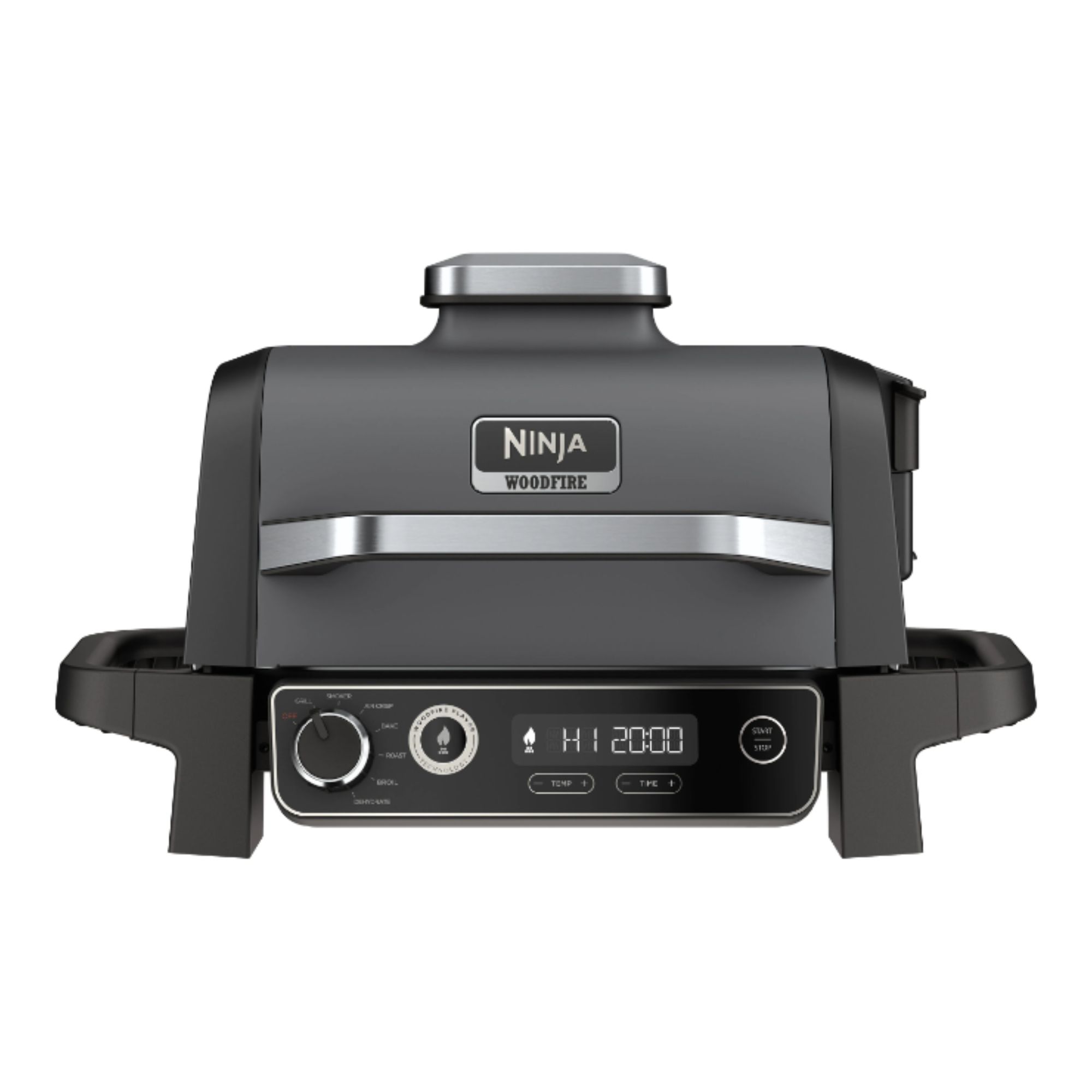 Best electric grill
This neat little electric grill has a smoking mode that made amazing pork tenderloin, and it can even bake cinnamon rolls.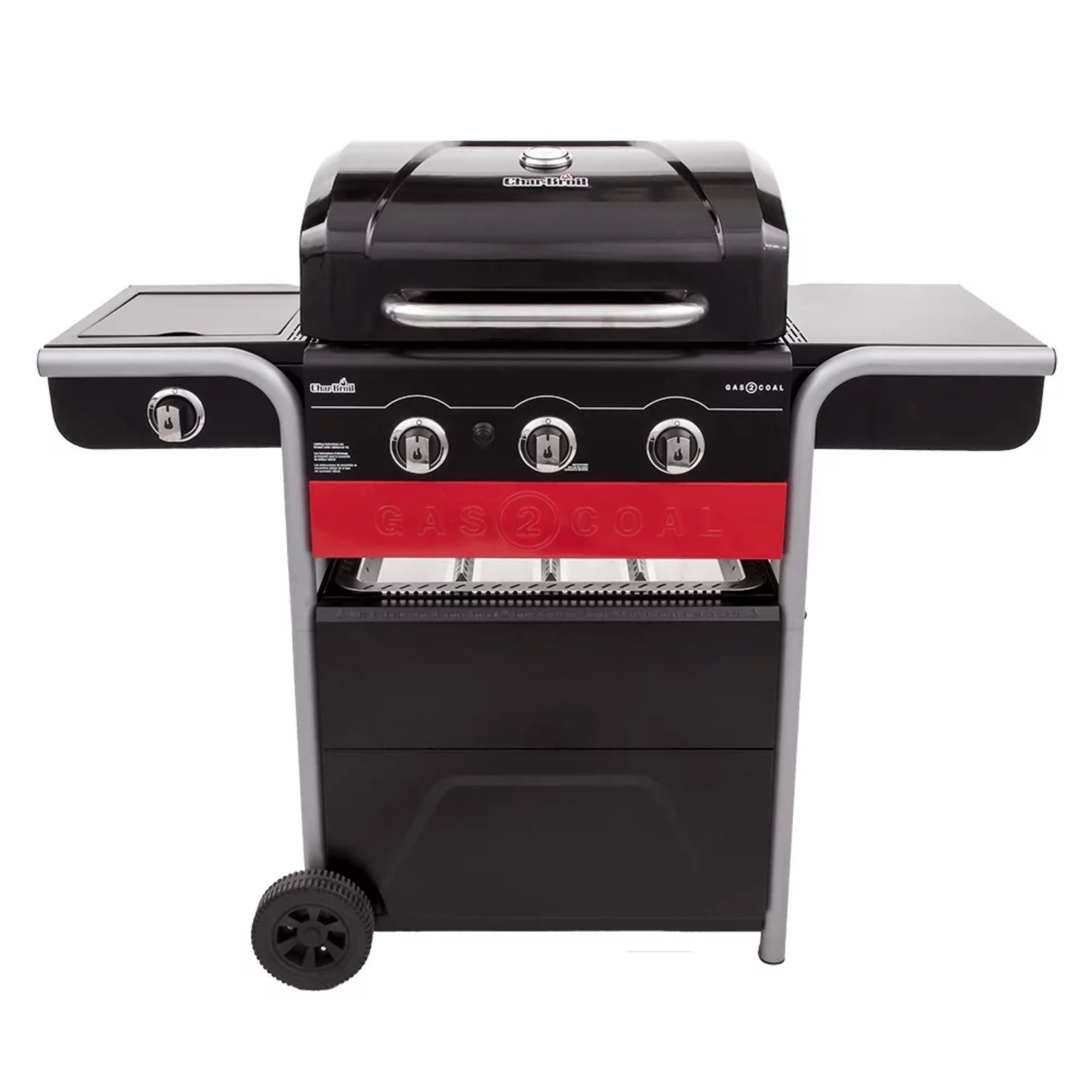 Best combo grill
If you want the best of both gas and charcoal, this grill can nail them both.
What happens if my neighbor complains?
Again, this depends on the complaint. Jokiniemi says that 'if you have been breaking the fire code of your municipality or your HOA bylaws there might be some serious consequences'. The best way to avoid this is be conscious of the rules and follow them. You should 
However, in the case of pettier disputes where you haven't broken any rules, it's up to you and your neighbor to resolve these. Middleton adds that 'Ultimately, being aware of your surroundings, following any applicable rules or regulations, and being considerate of your neighbors' comfort and well-being will help ensure a positive grilling experience for everyone involved'. If you're grilling away from the house on a smokeless gas grill in reasonable hours, you should have no problems. 
FAQs
How do I grill if I've got a small yard?
The best bet here is a small gas or electric grill. A small gas grill with two burners shouldn't produce any smoke, so it won't affect your neighbors even if you're a little tight on space. 
Can a HOA fine me?
Yes, depending on the terms and conditions of a HOA, a HOA can fine you for breaking its rules. Fines tend to be between $100-$300 dollars for grilling-related infractions.
---
Final thoughts
Grilling away from the house on gas grills will keep everyone happy. If you've got a charcoal grill, even a few feet down the yard can make a difference, and means that you can experiment with smoke. One of my favorite grilling tips is that you can make sweet smoke once you're done grilling - tossing some lavender or thyme on your grill  as the flames die can make scented smoke that's much less antisocial than smoke from cooking.