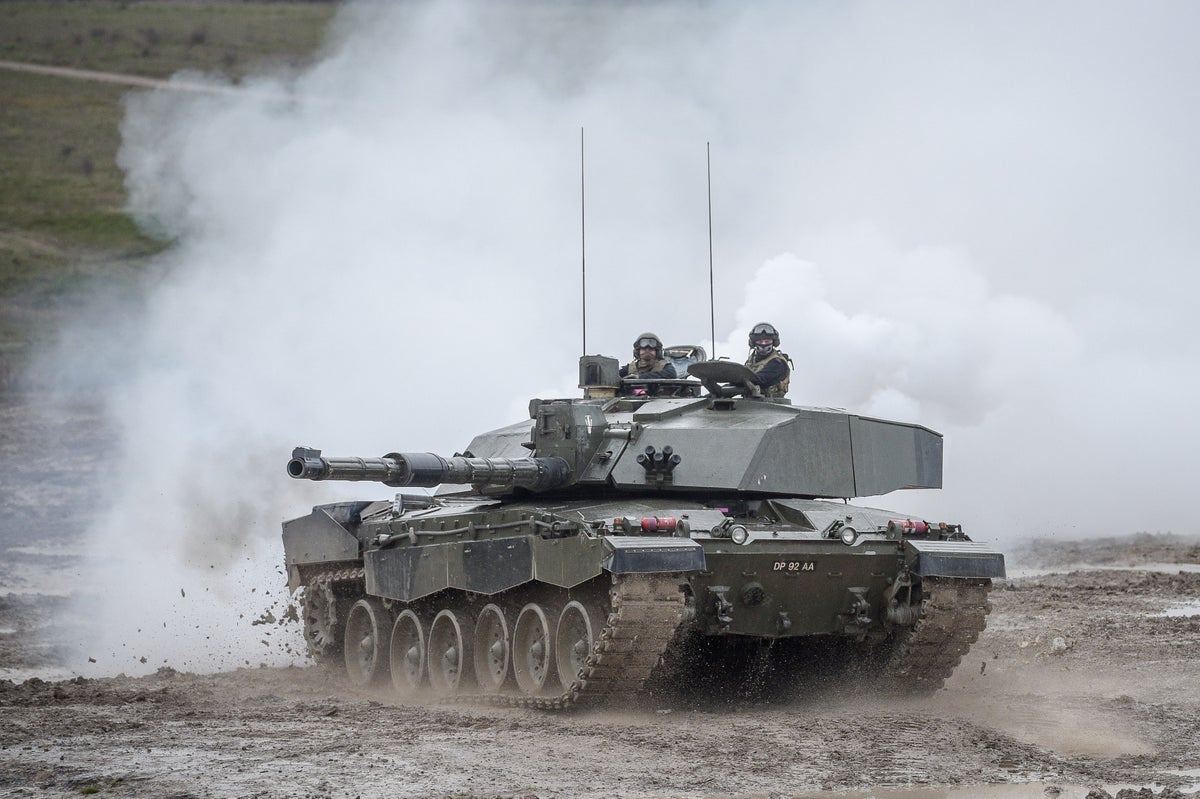 The pressure is on Western leaders to boost their military support for Ukraine – with Britain having stepped up its pledges of equipment in recent weeks.
The dispatch of 14 British Army Challenger 2s answered persistent calls from president Volodymyr Zelensky for Western ground vehicles. Britain has also announced almost 600 more Brimstone missiles will be donated to Ukraine, to boost its offensive capability, as well as air defence missiles.
Attention has now turned to Germany, with Kyiv requesting on countless occasions that Berlin allow its Leopard 2 tanks – used by armies such as Poland, Finland, the Netherlands and Spain – to be re-exported to Ukraine.
The United States has so far declined to provide its M1 Abrams tanks, arguing it would be more productive to send Leopards since many allies have them.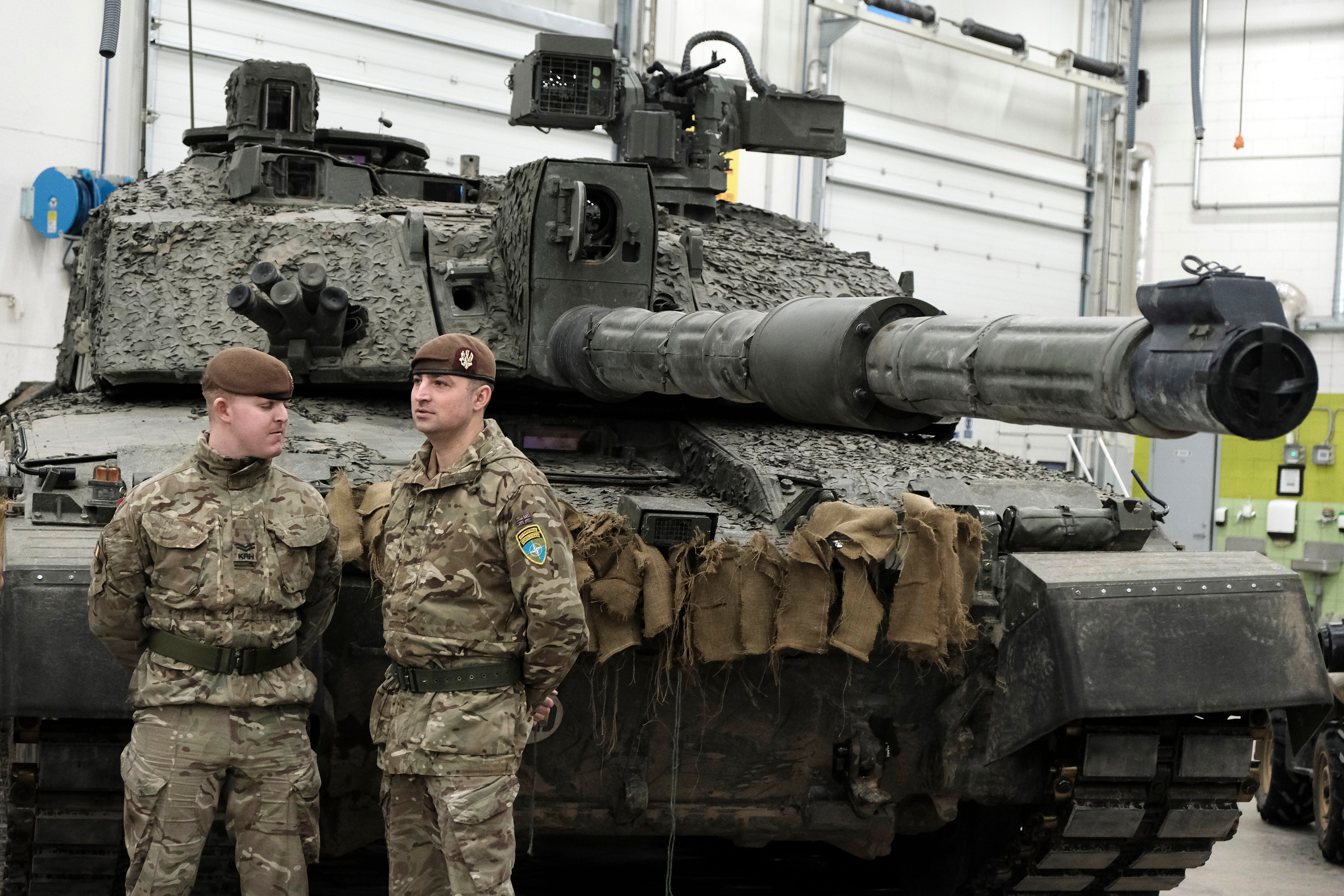 Defence secretary Ben Wallace lauded the most recent package of military aid for Kyiv as showing the UK was "leading international support for Ukraine," and urged allies to build on this momentum to "ensure that Putin's illegal and unprovoked invasion fails."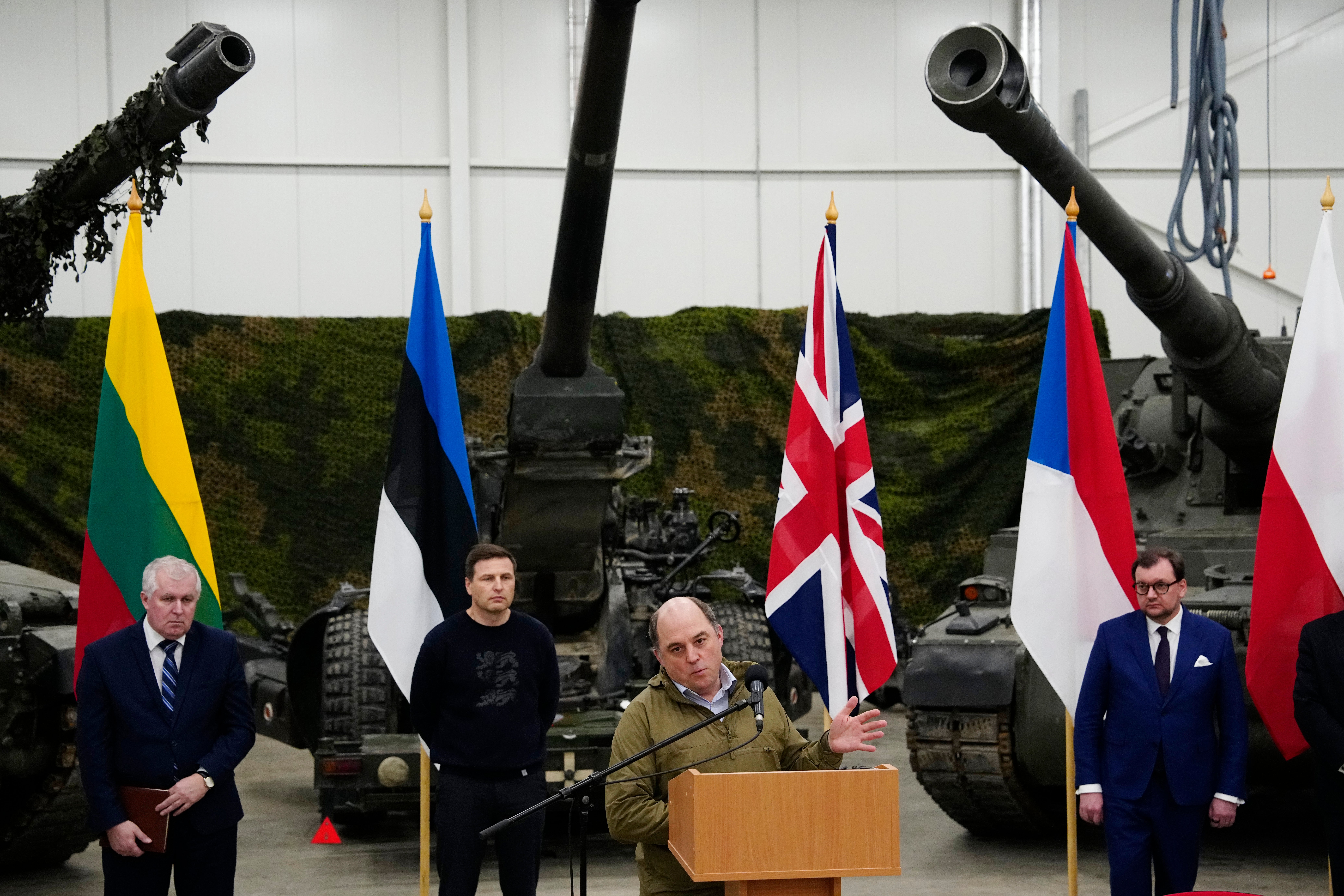 The UK government prides itself on having been involved in leading Western efforts in supplying Ukraine with aid to fight Russia's invasion. Below is a rundown of all the military aid Britain has provided to Kyiv.
What military supplies has the UK sent to Ukraine?
The UK was the first country in Europe to send military aid to Ukraine, sending thousands of NLAW anti-tank missiles early in 2022.
Since then, the British forces have flown over 240 flights to move thousands of tonnes of military aid from the UK and allied nations – from sophisticated missiles to medical supplies.
According to the Ministry of Defence (MoD), the UK has provided:
A squadron of 14 Challenger 2 tanks
AS90 self-propelled guns (a battery of eight will be immediately battle-ready and three further batterys will be at lower readiness for the Ukrainians to refurbish or exploit for spares)
Hundreds of armoured and protected vehicles, including Bulldog and CVR(T)
a manoeuvre support package, including minefield breaching and bridging capabilities
More than 10,000 anti-tank missiles (including NLAW, Javelin, Brimstone, and other anti-tank weapons)
Multiple Launch Rocket Systems
Almost 200 other armoured vehicles
6 Stormer vehicles fitted with Starstreak launchers, along with hundreds of missiles
Maritime Brimstone missiles
AMRAAM missiles, which can shoot down cruise missiles, for use with the US NASAMS air defence system
200,000 rounds of artillery ammunition, nearly 3 million rounds of small arms ammunition, 2,600 anti-structure munitions and 4.5 tonnes of plastic explosive
More than 82,000 helmets, 8,450 sets of body armour, medical supplies and more than 5,000 night-vision devices.
More than 28 M109 155mm self-propelled guns
36 L119 105mm artillery guns and ammunition
Over 2,000 unmanned aerial systems (including hundreds of loitering aerial munitions)
Six autonomous underwater mine-hunting vehicles
Counter-battery radar systems
Communications equipment
Electronic warfare equipment
Medical equipment
25,000 sets of winter clothing
More than 120 logistics vehicles
Additional 1,000 surface to air missiles
Sea king helicopters
125 anti-aircraft guns
Counter-drone capabilities
An equipment support package of spares to refurbish up to a hundred Ukrainian tanks and infantry fighting vehicles.