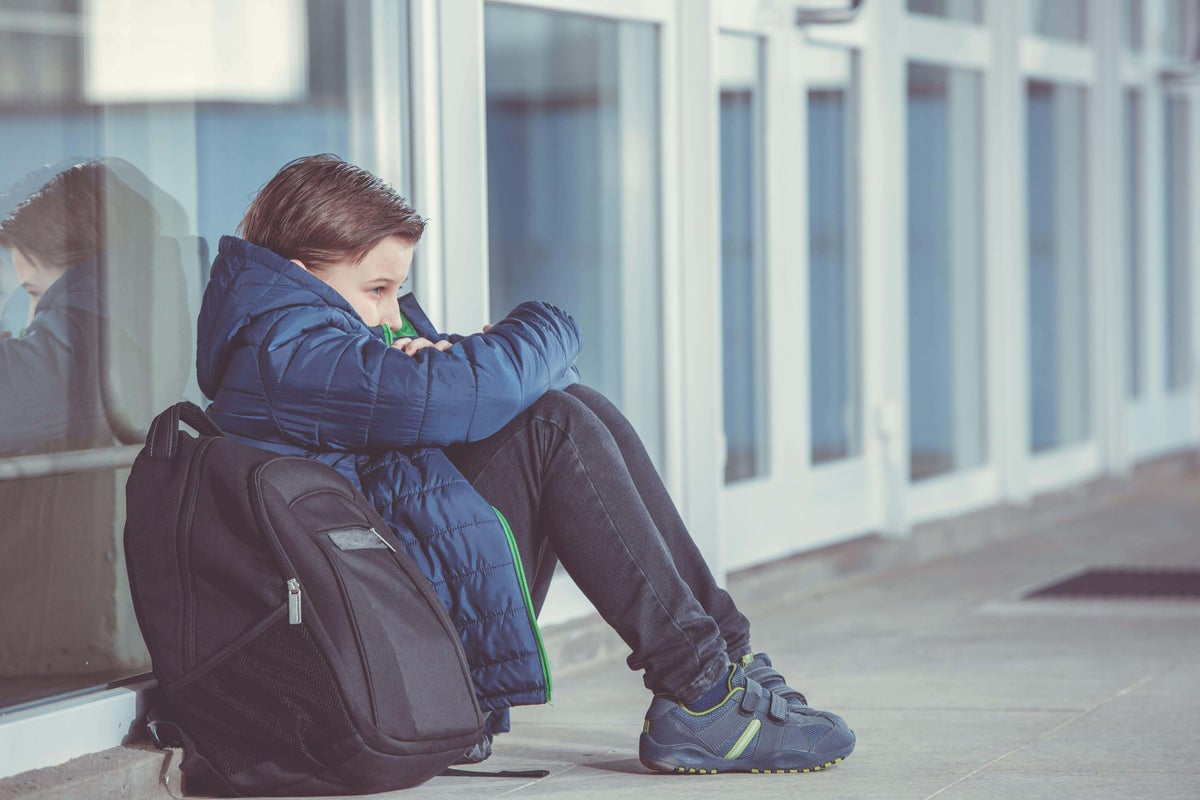 As well as being exciting, the start of a new school year can be very scary for some kids – as the toxic dynamic between bullies and the children they target could resume.
The prospect of a new year of bullying, or the first experience of being a target for school bullies, can blight the lives of pupils and become something that terrifies both them and their parents, who are often unaware of the persecution of their child.
Indeed, new research by the anti-bullying charity The Diana Award for its  #BacktoBullying campaign has revealed 65% of children are scared of going back to school,  with a third saying the thought of returning to school makes them want to cry. And it's not just the kids who are scared – the study found half of parents dread sending their children back to school due to bullying.
"When the new school year starts it can be an exciting and sometimes unsettling time for children," points out Martha Evans, director of the Anti-Bullying Alliance (ABA). "There will be new pupils, new class groupings and, for some, new schools. It can be a worrying time and we're often told friendships and bullying are high on the list of worries.
"Parents should be aware of the signs that their child might be on the receiving end of bullying behaviour, and know how to respond."
Evans says research suggests being bullied can have serious implications for a child's life chances, with the effects often lasting into adulthood. That's why anti-bullying training and programmes for schools, including Anti-Bullying Week (November 13-17), are so vital for schools to help tackle the problem.
Evans says it's useful for parents who are concerned about bullying to understand exactly what bullying is, as "it's not just 'falling out' or 'banter'". The ABA defines bullying as: "The repetitive, intentional hurting of one person or group by another person or group, where the relationship involves an imbalance of power. Bullying can be physical, verbal or psychological. It can happen face-to-face or online."
What are the signs of bullying?
Children might not want to talk about what's going on, but Evans says warning signs of bullying may include…
Coming home with torn clothes or missing belongings. "This could show your child is being picked on physically," says Evans.
Unexpectedly not wanting to go to school. Evans points out that while most bullying starts face-to-face at school, it often then goes online, too.
Complaining of unexplained illnesses or headaches. "The stress of bullying can create physical symptoms, or the child may make up illnesses to avoid being bullied at school," warns Evans.
Becoming quiet and withdrawn. Evans says worrying about hurtful behaviour can cause deep anxiety, and children may look upset when they use their electronic devices. "Online bullying is particularly hurtful," explains Evans, "as it follows a child even after they've left the school gates and can continue 24/7."
Children who are being bullied may want to leave for school much earlier than necessary or come home late, says Evans. "Avoiding other children arriving or leaving school is a sure sign something is wrong," she points out.
What should you do if your child is being bullied?
Stay calm
Evans says it's important to keep your cool, even though you're probably feeling angry and upset that your child is being targeted. "You should focus on gently speaking to your child and listening carefully," she explains. "Your job is to reassure them that it can be sorted out."
Get the facts
Talk calmly to your child and establish what's happened and who did what, and when. Evans advises parents and children to keep a diary of when the bullying happens, and explains: "It will be useful to see the pattern of bullying over time and to share with the school, if and when you speak to them."
Tell them not to retaliate
Evans says parents shouldn't encourage their child to retaliate to bullying, especially through violence, as it can have negative and unpredictable results. "They may be hurt even further, or be seen by those in authority as the problem," she warns, and suggests instead that parents tell them to walk away and get help.
Be aware of mental stress
Don't underestimate the effect bullying can have on a child's mental health and keep an eye out for warning signs. "Bullying can have a considerable impact on a child's mental health," warns Evans, "so if your child is showing signs of serious distress, such as depression, anxiety and self-harm, always see a GP."
 Find out what your child wants
Parents should ask their child what they want to happen next, advises Evans, and help them to identify their choices, the potential next steps to take, and the skills they have to help stop the bullying.
Speak to the school
Ask to see the school's anti-bullying policy, so both you and your child know the process for getting things sorted out, advises Evans.
Don't let them blame themselves
Sometimes children can think they're to blame in some way for being bullied, but Evans stresses: "Make it clear that bullying is never acceptable and if a child or young person is being bullied then it's others who are to blame, not them."