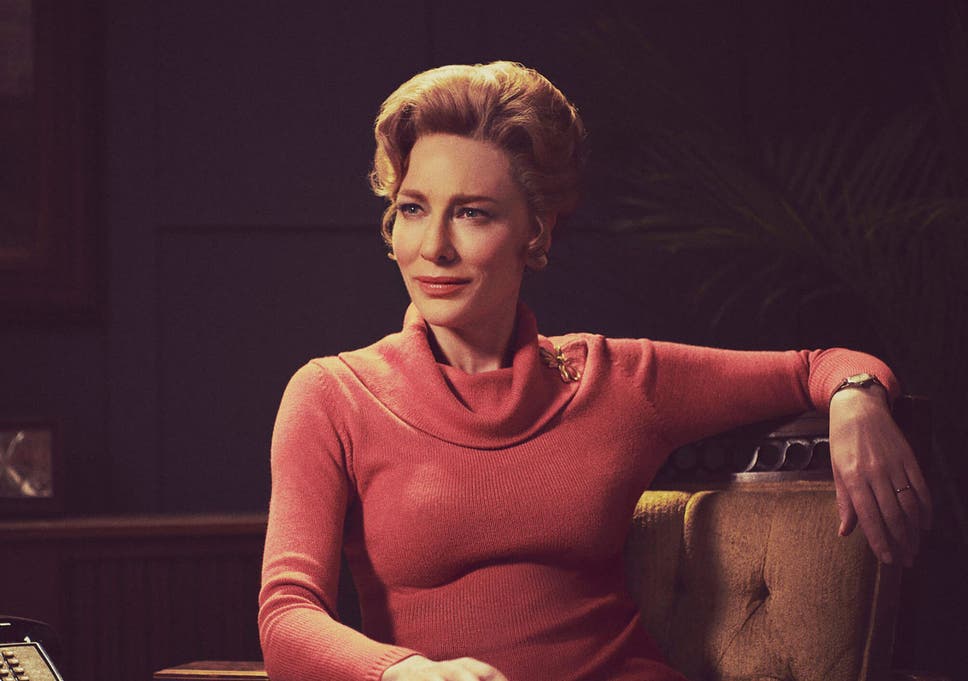 Cate Blanchett has never been one to make the obvious choice. As one of the last Hollywood A-listers to be enticed away from the silver screen, she has finally taken the plunge into TV with two far-from-heroic roles. The first is as a cult leader in Netflix's new refugee drama Stateless. The second? As the pastel-clad Phyllis Schlafly – the real-life anti-feminist whose campaign against the Equal Rights Amendment set gender equality back decades – in the new BBC Two series Mrs America.
Blanchett took the role because it is a sign of our dire times. "In a way, I think that Phyllis Schlafly represents a whole way of thinking in America that really has to be acknowledged – that there's a whole stepping back," the Oscar-winning Australian actor tells me. "I think it's a resonant pocket of history that we're still living through the failures and successes of. It's something that makes me incredibly sad, but has also galvanised me. To me, that is the importance of the series – to keep that conversation alive. What is so frightening about equality?"
Schlafly attacked career women and reproductive rights, and taught wives to submit to their husbands. Her Eagle Forum organisation promoted misogyny. When these women would picket at feminist rallies, one protest sign read: "My husband said I could picket."
So much for girl power. This 1970s housewife became a leading conservative activist and ally of Ronald Reagan (Donald Trump attended Schlafly's funeral in 2016). She tore down the path to the Equal Rights Amendment, for which feminists tirelessly fought, claiming that it would force women to fight in the military and lead to same-sex marriage and gender-neutral bathrooms. So why tell her story?
To Blanchett, it is a way to trace the steps of how America got to where it is today – especially around women's rights. "As Phyllis would say, she already thought the extension for ratification was crooked," she says.
Second-wave feminists rallied for the Equal Rights Amendment (ERA) since the idea was born in 1923. That meant free will on abortion, the same divorce rights as men, as well as property rights and equal pay. The ERA was finally passed by congress in 1972 – but it needed to be ratified (given formal consent) by at least 38 states in order to make it into the constitution. It had managed 30 when Schlafly launched her campaign against it, blocking women's lib for the rise of far-right Christians. Its ratification was extended to 1982, but it still lost. The deadline expired. It has still not made it into the constitution.
That's why Mrs America is so relevant today, at a time when women still make 20 per cent less than men. "Hasn't the man who sits in the presidential chair right now said that that isn't going to happen?" says Blanchett. "It's as complicated, I think, as the notion of Brexit."
Did feminists underestimate Schlafly? In short, yes. "They certainly did, even though she wasn't established and wasn't well-known," says Blanchett. "They underestimated her capabilities, her endurance and her ability to simplify a message."
That message was dumbing down feminism to an anti-family rhetoric, and it was certainly fear-based. "She was able to spell the homemakers' big fear, that their world, their lives that they've spent all their lives protecting and defending, were going to be busted apart by the feminists."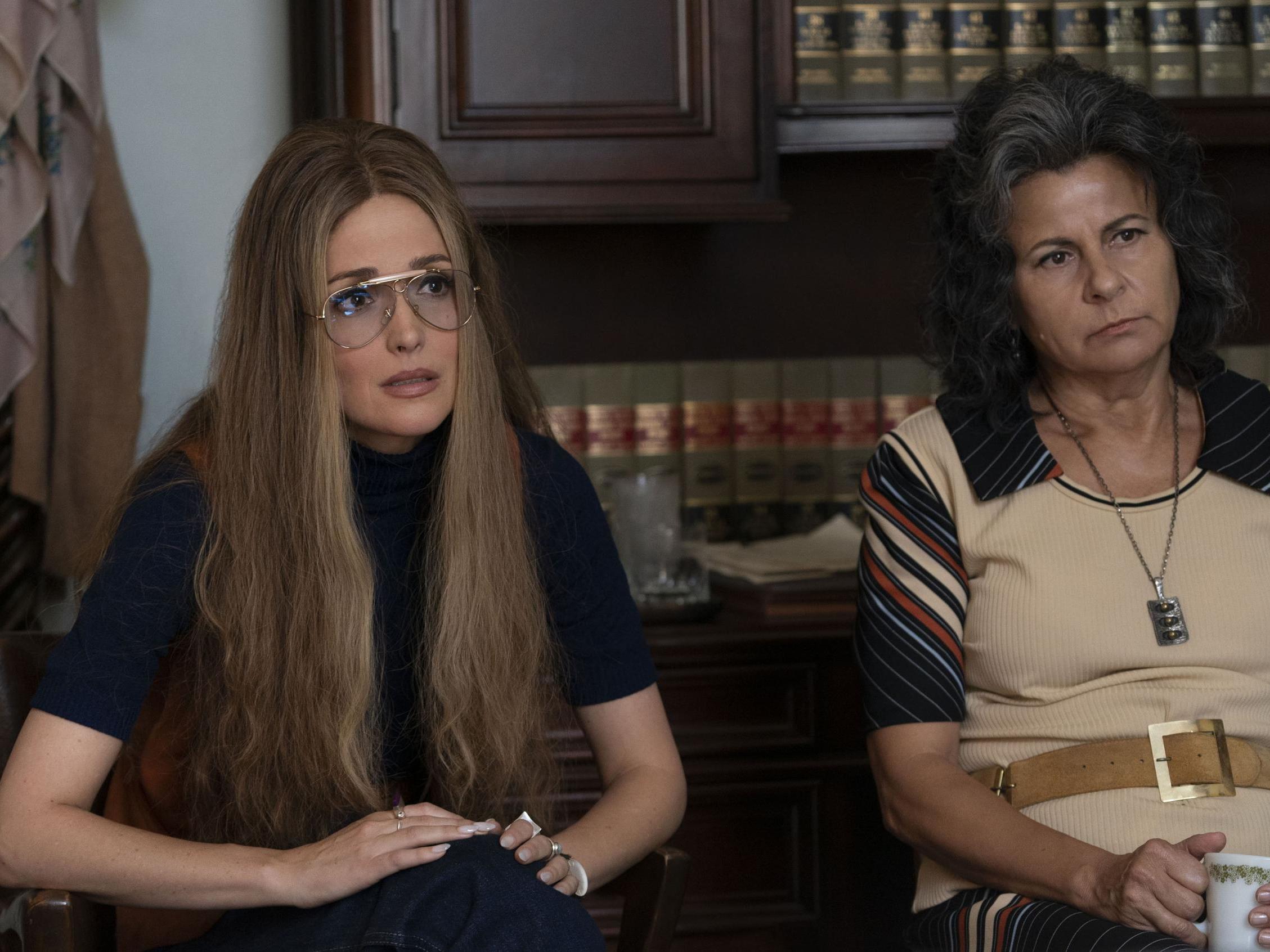 Since the ERA kicked off with burning bras, protests and topless parades, this series unpacks what each superwoman brought to the table, from Gloria Steinem (Rose Byrne) to Shirley Chisholm (Uzo Aduba), Betty Friedan (Tracey Ullman) and Bella Abzug (Margo Martindale). But rather than looking at each feminist as a hero, it views them through the eyes of their opponent, Schlafly, who created a countermovement to take them down.
But why give so much screen time to such a monster? "Prior to the 1970s, politically conservative women were not organised in any way," says the show's creator Dahvi Waller (a former Mad Men writer). "Phyllis not only organised Catholic women like herself but reached out to all other religious denominations who were socially conservative. Phyllis organised all of them into a strong bloc and they really became some of the foot soldiers in the Reagan revolution."
Is the show any good? Yes. Thankfully, it doesn't come off as a dry Wikipedia page covered in dust. It's more like an intellectual Dynasty soap opera steeped in rebellious legislation, following a group of smart women who rallied against the patriarchy in polyester. The feminists here battled the world – and each other – with their witty words and empowering authority. Meanwhile, the anti-feminist housewives schmoozed over men by offering them free loaves of bread and filo-wrapped cakes, which were handed out at feminist rallies.
In one scene, Schlafly gets pied in the face by lefty "pie guy" protester Aron Kay (set to The Ramones), while another details how Steinem fought for abortion in her early twenties, then lived her best life as an unmarried sexually liberated woman (word has it that Steinem watched the series and gave it a thumbs down for being factually wrong, claiming the ERA was defeated by the insurance industry, among other people, not just Schlafly).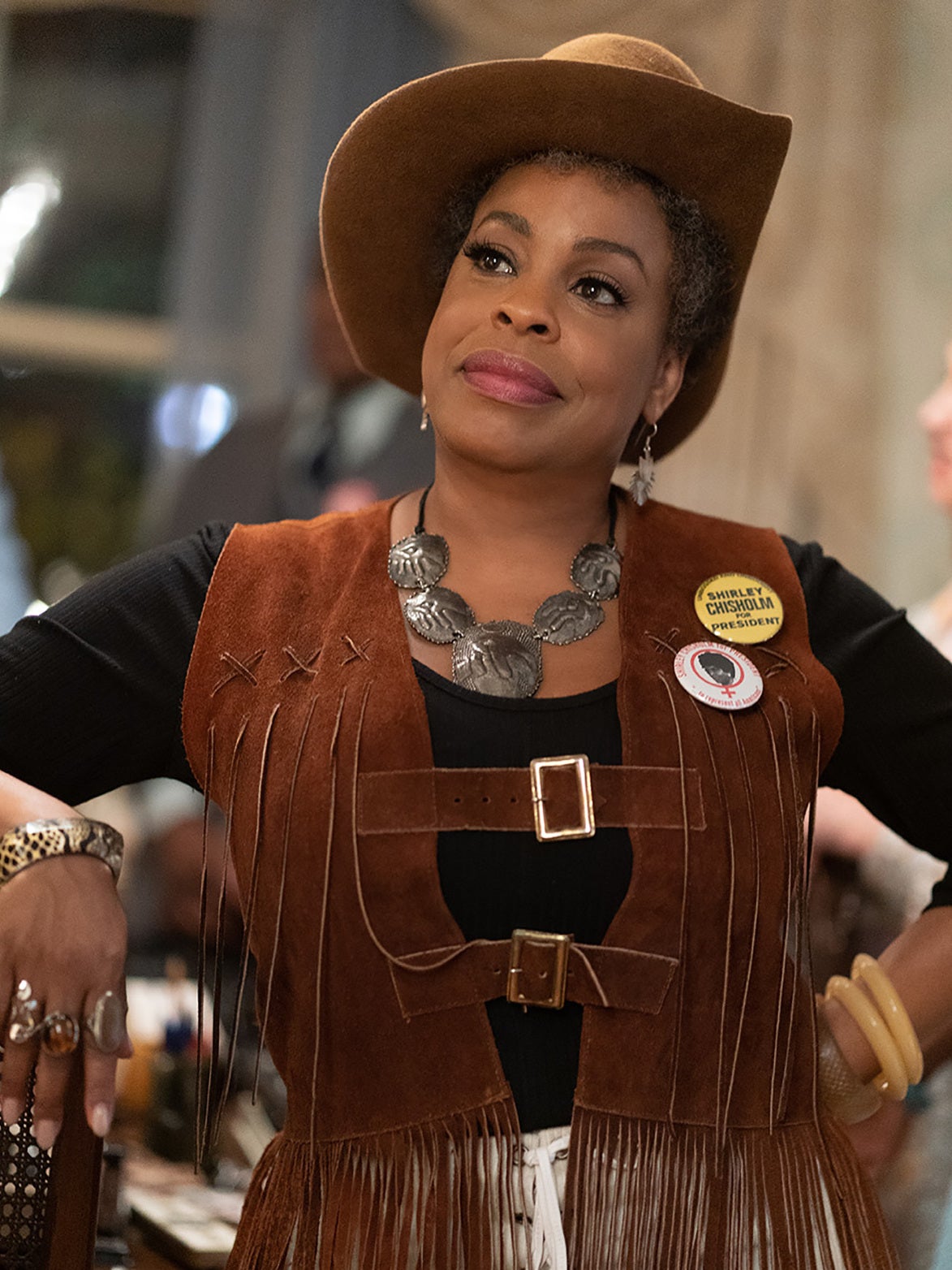 For the actors, the conversations continued offscreen, too. "We often sat around on set going, 'Wow, we're still talking about the same things in 2019, when we shot it, as we are in the show, which is in 1970 to 1979,'" says Byrne, who plays Steinem. "So, it was quite surreal, in a sense, that we're still talking about reproductive rights and equal pay, the things the series addresses. There was an eerie sort of element to it."
Overlooked history is the key here. Shirley Chisholm was the first black woman to run for president in 1972, and the show traces her paranoia from all the government surveillance, and her gusto to keep rallying on, despite other feminists trying to stop her. In another episode, Charlie's Angels director Elizabeth Banks plays the icy Republican feminist Jill Ruckelshaus – who battles Schlafly and her team of Waspy, upper-class activists – surprised to witness the rise of the Christian far-right.
What about that woman in the red hat? That's Bella Abzug, the Bronx lawyer who co-founded the National Women's Political Caucus, and who worked with Jimmy Carter on the National Advisory Committee for Women. She and Steinem were at each other's throats when it came to including Republican feminists into the caucus (Steinem was against it, Abzug was for it).
Mrs America isn't just about the contrast between now and then or intersectional feminist fights – it is designed to raise voices that might have not been heard, too. While much of second-wave feminism focuses on white women, this show sheds the spotlight on overlooked African American feminists like Flo Kennedy, who pointed out racism, discrimination, classism and sexism in American society, and held regular salons in her midtown apartment in New York, encouraging networking among activists.
"You know, it is not unusual for black or brown people to not get as much acknowledgement as other people in other things," says Niecy Nash, who plays Kennedy in the series. "I just feel like it doesn't keep you from fighting the good fight, you know what I mean? As a black actress, for instance, same song and a different verse. I just feel like you push through, and you walk in your truth. And eventually, you will be heard."
The show has its funny moments, too. Sarah Paulson stars as Alice, a fictional character who starts off as an ally of Schlafly, but upon learning more about feminism, warms up to the ideas at the National Women's Conference of 1977 in Houston, where she mixes Xanax and one too many cocktails, and ends up more liberated than she imagines.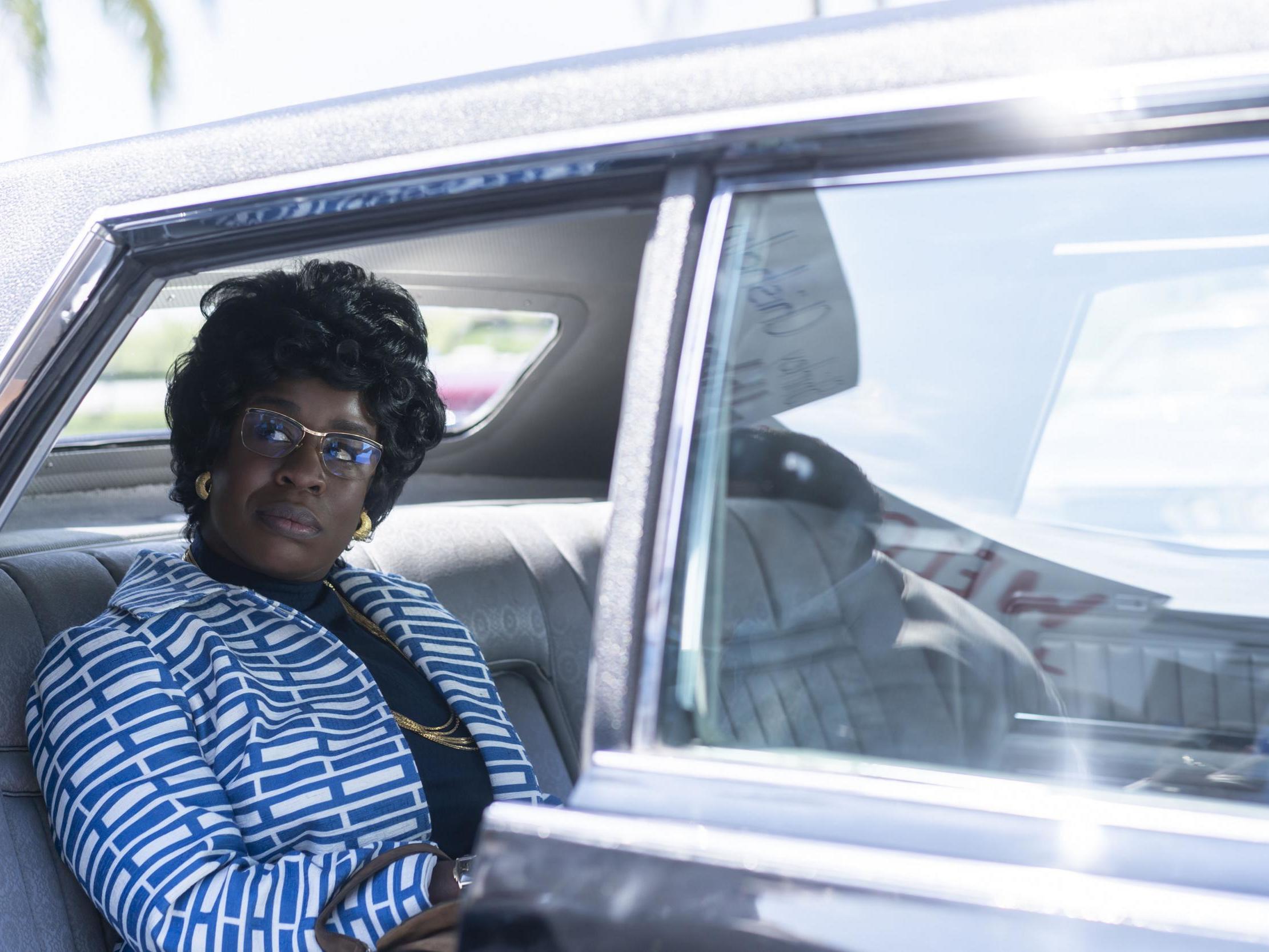 Visually, the show is a vintage lover's paradise. See the cast gussied up in bell bottoms, trippy patterns and leather vests, set in an era that was all about wooden jewellery and hippie hangover looks. "The time period was 10 years, when fashion really changed," says the costume designer, Bina Daigeler. "Early 1970s housewives wore tailor-made clothing, they had knitters or made things themselves, like aprons. It's clear to see who was on which side."
Though the ERA died out in 1982, the ERA Coalition has recently been revived – but it still needs a 38th state to ratify. It's so close – since the #MeToo movement, Nevada signed in 2017; Illinois in 2018; and Virginia in 2019 – but this 28th amendment probably won't happen under the Trump administration. Recently though, over 90 corporations, including Apple, Google and Twitter, are showing their support in a recent signatory to guarantee gender equality.
"Well, I do think on everyone's mind is the notion of equality," says Blanchett. "It's a terribly painful moment in human history for so many. The only opportunity here is to reimagine our way into a more inclusive future where governments are working for their citizens – for all their citizens. And I think the Equal Rights Amendment does speak to that possibility."
'Mrs America' begins tonight at 9pm on BBC Two