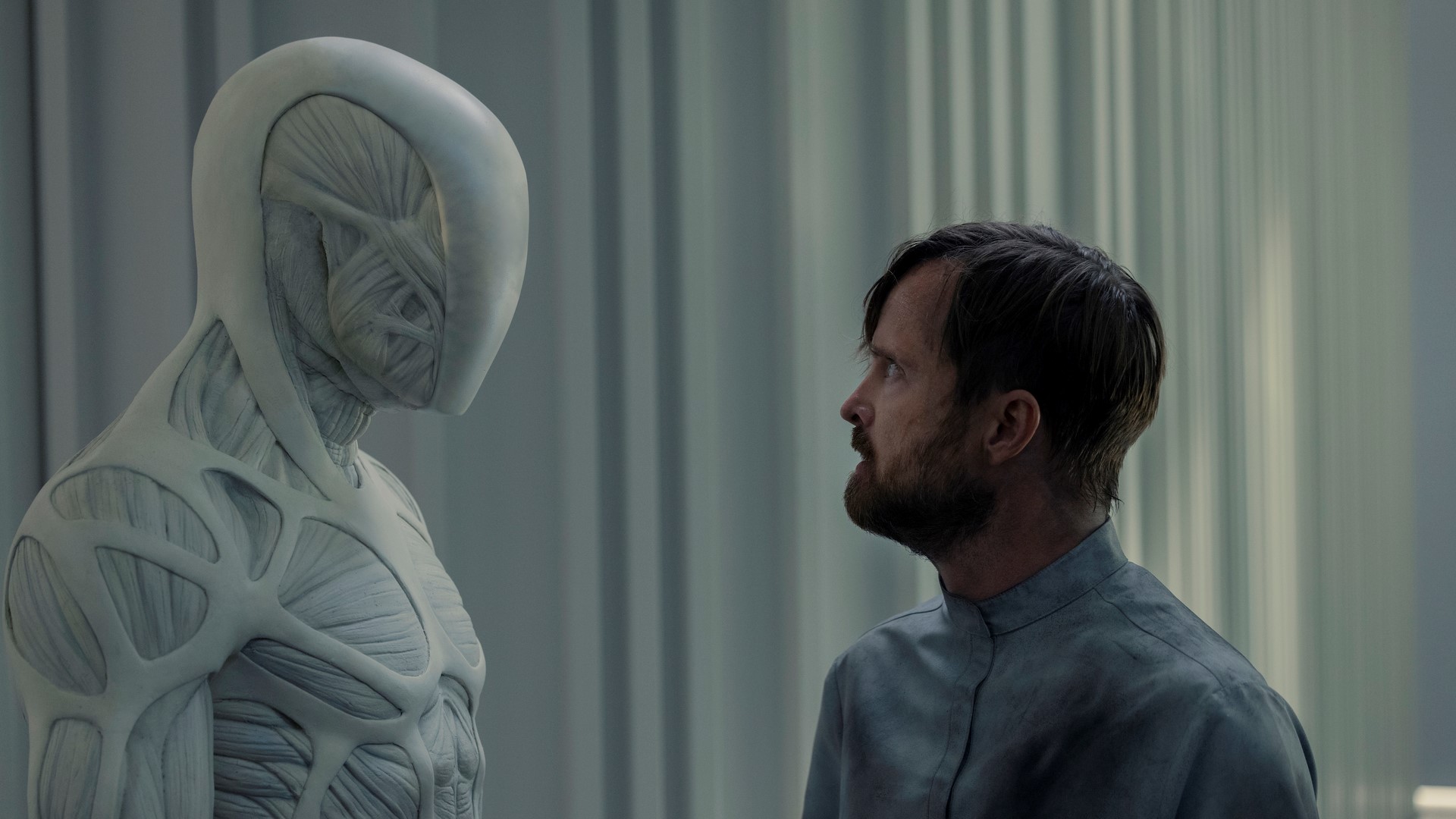 Westworld co-creator Lisa Joy is president of the jury at this year's international competition at Series Mania, but she took time out of her busy schedule as a screenwriter and producer to give a masterclass on her craft in front of an audience of avid listeners in Lille, France.
Joy may be best known for co-creating the HBO hit series Westworld along with her husband, Jonathan Nolan. The pair ran the show for four seasons until it was canceled last year. Asked about how it felt to see years of work come to an end like that, the 45-year-old writer said: "to be a writer in Hollywood is to intimately know what rejection feels like.
"It's not the first time I have not been able to see a project all the way through, it won't be the last time. It happens," Joy continued.
"The thing is, it's lived in my mind, and those characters still live in my mind. As I grow and age perhaps these characters will change in different ways."
She went on to say that the characters also now live in the minds of the show's viewers and that they are no longer hers, underlining that Westworld was a chance for people to experience its story and characters in their own ways.
Joy was also asked about how she came upon the project of adapting the movie Westworld into a TV show and explained that it was initially pitched to her husband and co-showrunner, Jonathan Nolan, who turned it down based on his knowledge of the film. 
But Joy, who was not familiar with the movie and knew little about it beyond the fact that it was "a western with robots" decided to take a closer look at the project and to find a way to approach it from a new perspective. Realizing women in westerns often tend to be put to the side, Joy started to see a way into Westworld as a show told through the female perspective.
"I thought 'wouldn't be interesting to explore their stories and turn it inside out, and in some ways to be able to explore parts of myself that I'm not sure how to talk about," she detailed. "So that's how it started, I nagged Jonathan into doing it." 
If you want to catch up on all four seasons of Westworld, be advised that the show is now only available for purchase and no longer streaming on HBO Max or NOW.