West Bengal: Locals, co-passengers take care of first shift of rescue operations after accident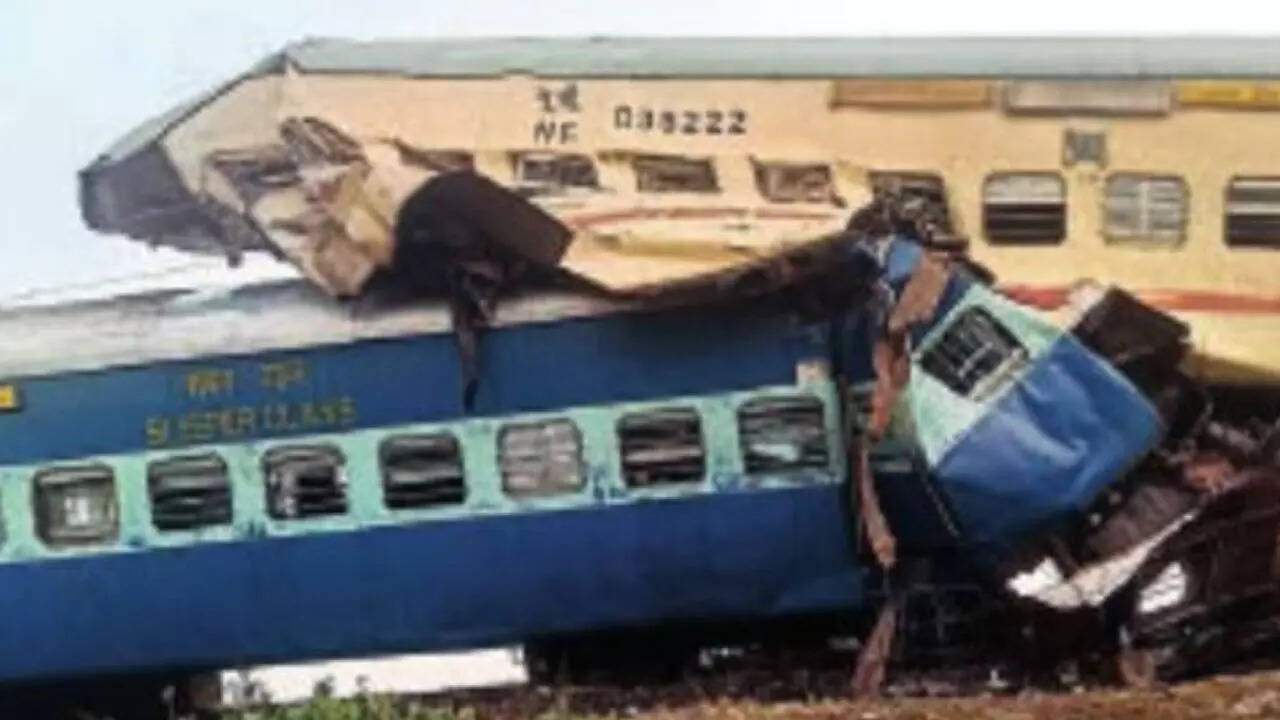 MAYNAGURI: Leaping over one compartment after another, and after helping two men bleeding profusely from the head and face out of a ravaged S6 compartment of the 15633 Bikaner-Guwahati Express, Krishna Das went inside the toppled compartment hearing faint cries for help.
He found a man buried under suitcases and bags, bleeding from his mouth as he pulled him out. The man thanked him and sought some water. Das pulled him out of the compartment and managed to drag him to the ground as he kept looking for water.
By the time he managed to find a bottle, the man had stopped breathing.
"I still can't believe it. The man literally died in my arms, staring at my eyes, and I couldn't do anything," said Das, a farmer in his early 30s who was one of the first people to reach the accident site on Thursday and had straightaway got into the rescue operations.
By the end of the day, Das and his friend Santosh Roy lost count of the number of persons they helped out of the train, but the one thing they can't forget was the lifeless stare of the man who died in Das's arms.
"We were shopping in the local grocery market near the railway tracks when we heard the explosion and came running to the site. We found the compartments derailed, lying beside the tracks. There were people crying, bleeding and shouting, and it took us a few moments to realize the extent of the accident. We immediately started helping and rescuing people," said Roy, who had also brought out a body apart from rescuing several injured persons on Thursday evening.
According to the survivors, the train was moving at a lazy pace after Jalpaiguri Road station, some 8km from the accident spot and around 500m from New Domohani station. "At Jalpaiguri Road station, I had stepped out to stretch my legs. The train picked up pace as it moved past the New Domohani station, and moments later, we were all shaken off our seats by the explosion. People and bags kept above kept tumbling on us," said Goutam Burman, who was travelling to his New Cooch Behar home from his workplace in Jaipur.
Another survivor, Kuna Devi, who had boarded the train from Katihar, said she was woken from sleep when the train shook and made her fall off the berth. Several people fell on her. "There was a stampede. Thankfully, I was rescued by someone," she said.
Her co-passenger, 28-year- old Rufia Khatun kept wailing relentlessly as her seven-yearold daughter could not be found. "I lost consciousness after the accident. When I opened my eyes, I found myself lying beside the tracks, but my daughter was nowhere around me. I hope she is safe," Khatun said.
While locals and other passengers were the first to start rescue operations, Railway officials of Jalpaiguri and New Domohani stations, along with fire fighters, were the other respondents. By then, some had left on their own. Others were taken to Jalpaiguri superspeciality hospital and Maynaguri rural hospital, apart from makeshift medical centres at Maynaguri BEd college and a local Dharamshala. There were also some whose bodies clung to the window seats, or deep within the mangled compartments, who couldn't be rescued due to lack of proper illumination and requisite cutting gadgets.
Railway's dedicated rescue team, with gas cutters and other equipment, reached around 8pm. The National Disaster Response Force team arrived soon after. .
Both will conduct search and rescue operations throughout the night.