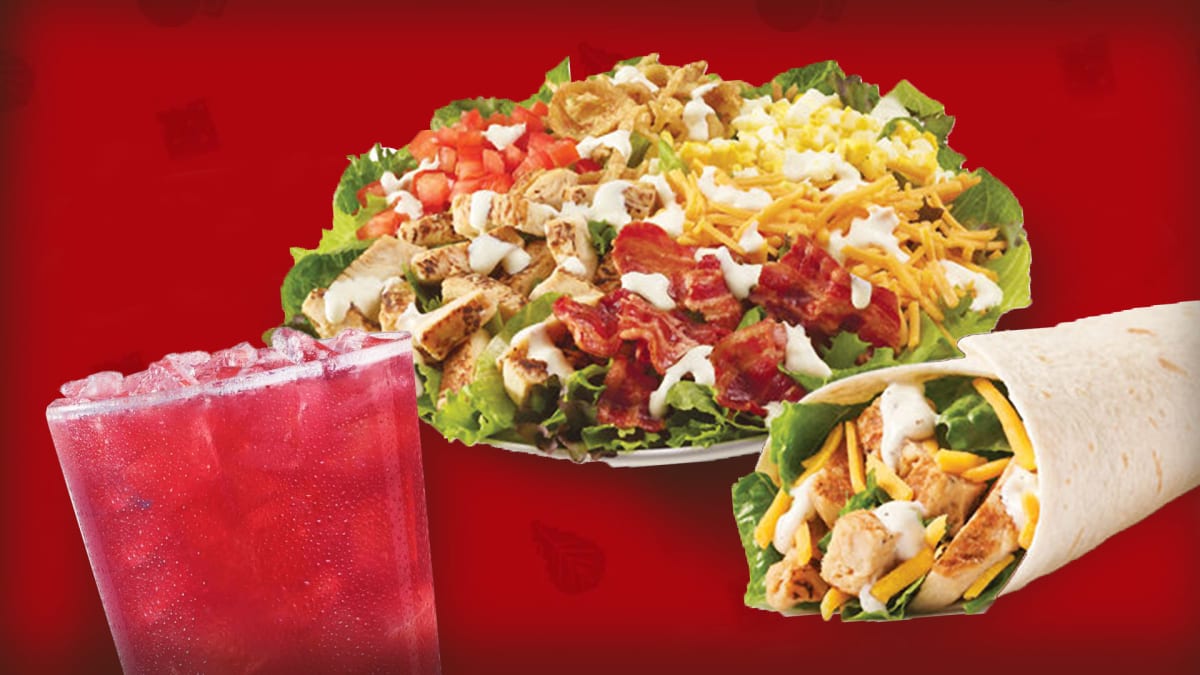 For many fast food fans, tortilla wraps bring forth certain nostalgic memories — wraps were all the rage in the early aughts and, in 2006, McDonald's (MCD) launched a "Snack Wrap" filled with grilled chicken breast, lettuce and shredded cheese.
While the Snack Wrap has never stopped being a fan favorite (and still exists on McDonald's menus in Canada and the United Kingdom), staff frequently complained that making it took much more assembly line time.
In an attempt to streamline operations during the COVID-19 pandemic, the Golden Arches discontinued the Snack Wrap in 2020 and never brought it back despite 17,000 people signing a Change.org petition that demanded its return. 
DON'T MISS: McDonald's Brings Back a Classic Menu Item (with a Catch)
While its removal caused much less of a stir, Wendy's (WEN) also cut its spicy chicken "Go Wrap" from the menu at around the same time and for similar pandemic-related reasons.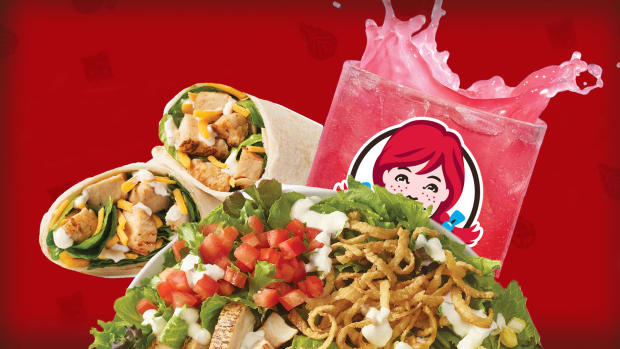 Wendy's New Menu Item Is Heating Up The Fast Food Wars
Three years later, the home of the Frosty announced that it is formally bringing back a new take in the form of a grilled chicken wrap. The snack costs $6.39 and has grilled chicken, shredded cheddar cheese, romaine lettuce and ranch dressing in a warm tortilla.
"Ranch is a favorite among our customers, so we searched far and wide to find that perfect balance between buttermilk and savory herbs to deliver the best ranch possible in the business," Emily Kessler, Wendy's manager of culinary innovation, told TheStreet in a journalist call.
Get investment guidance from trusted portfolio managers without the management fees. Sign up for Action Alerts PLUS now.
While the wrap is a permanent addition to the menu, Wendy's is also launching two seasonal spring items: a Grilled Chicken Cobb Salad and a Blueberry Pomegranate Lemonade. Each spring, the chain launches several dishes featuring fruit and berries.
"We are always listening to our fans and introducing exciting new menu items to give them exactly what they are craving," Carl Loredo, Wendy's global chief marketing officer, said in a statement. "Our Dave's Craft Lemonades have been a fan-favorite menu item for years, and our all-natural lemonade foundation allows us to bring flavor innovation like no one else in the business."
Here's Why A Wendy's Wrap Is So Important
The menu items up the industry's ante given that McDonald's has frequently teased fans with a potential return of its Snack Wrap. In November 2022, it asked fans what they wanted to see brought back and reshared a tweet about how "it's easier to order snack wraps than it is to get these tickets."
As no announcement of a return was made, many saw the post as trolling.
Wendy's, in turn, has been hard at work to differentiate itself from competitors and carve out a niche for itself in different spaces. In 2022, items like the Breakfast Baconator, French Toast Sticks, and the Hot Honey Chicken Sandwich became part of a breakfast menu that the chain has been marketing aggressively over a number of months in an effort to become better known for its early morning menu.
While breakfast items accounted for 6.5% of all Wendy's sales in 2020, that number had risen to just under 10% by the end of 2022.
"Our consumers are increasingly more on-the-go following the pandemic, and this wrap provides that portability that our customers are craving, John Li, Wendy's VP of Culinary Innovation said of the grilled chicken wrap.