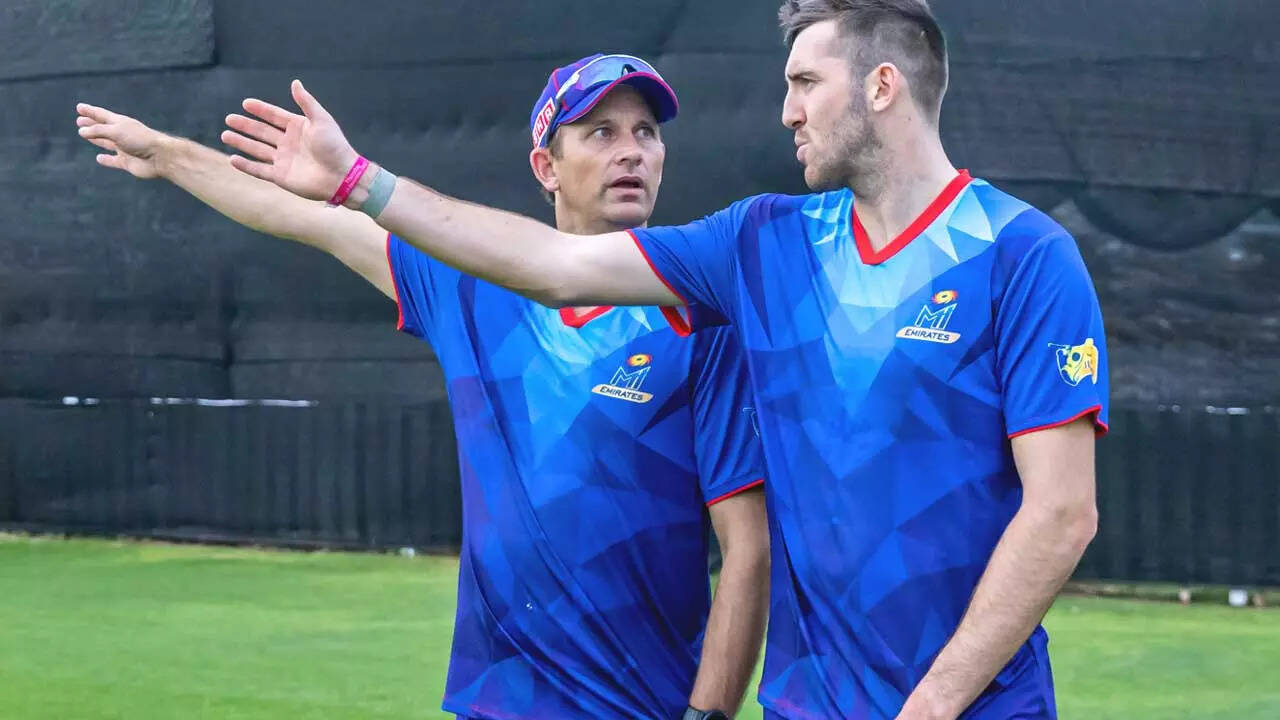 ABU DHABI (UAE): Shane Bond will be at the helm of MI Emirates in the inaugural edition of the ILT20 to be held in the UAE. The former New Zealand star is excited about his new role and simply cannot wait for the tournament to get rolling.
"It is a privilege to be with Mumbai (Indians) for 8 continuous seasons. Very much looking forward to the season. Being the head coach is very different, but it is a role I really enjoy and cannot wait to get started," he said.
Talking about the MI Emirates squad, Bond asserted that the combination of a bunch of talented and raring-to-go youngsters coupled with the calmness and stability provided by senior players will help the team transform into a formidable unit on the field.
"I think it's a great bunch of boys. So obviously we got some guys who are senior and we have got some really young guys as well. In terms of T20 teams we have the most diverse group of players in terms of the number of nationalities in the squad," the former fast bowler said.
"All these guys want to be successful. Most of them are very excited to play for the Mumbai franchise because our reputation precedes us. Then you give them some really simple clear game plans. Give them a common purpose and they are competitive guys they want to win." he added.
With his compatriot Trent Boult also wearing the MI Emirates jersey, Shane Bond is eager to rekindle his combination with the left-arm pacer that had made New Zealand a strong bowling unit during his playing days.
"I love working with Trent. He is high energy. He is obviously a great and respected player and it is great having him in the team," the MI Emirates coach remarked.
With West Indies and MI star Kieron Pollard leading the team, Bond is confident that the power-hitting all-rounder will be able to replicate his success in the IPL in the ILT20.
"Obviously having MI legend Kieron Pollard as captain is so exciting and then the young guys are looking for an opportunity to perform. I have worked with Polly for a long time. He is a terrific guy to work with, an excellent captain. We have already spoken about our vision for the team and we are very much on the same page," he said.
Talking about Dwayne Bravo - another West Indies star in the MI Emirates squad - Bond said, "I have played a lot of cricket against DJ. He is still going strong and still awesome. I am really looking forward to working with him. He is also transitioning into a coaching role as well. Such a well-respected player can also act as an extra tutor around the younger players with his experience."
"Both Polly and DJ add a West Indies flavour in our team. They really bring that energy to the team and that is really important for us," Shane signed off.