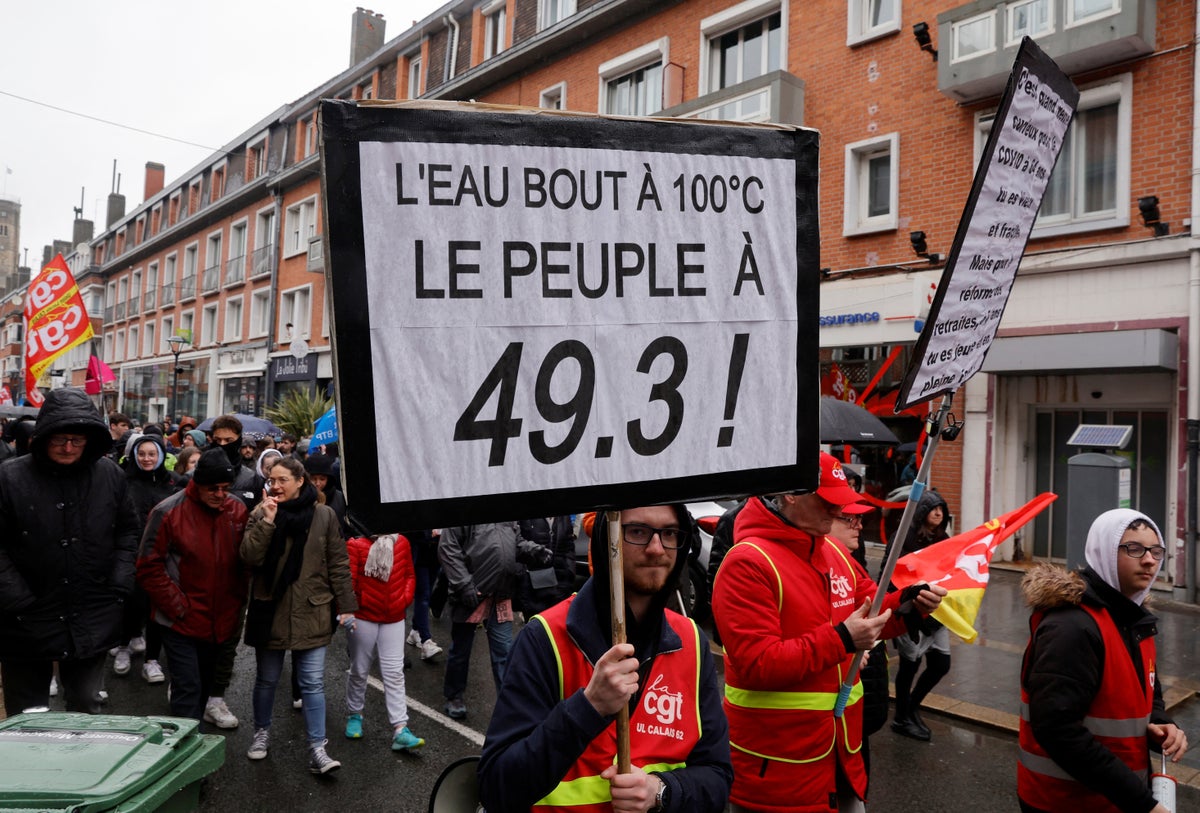 Railway workers in France staged a strike on Thursday, 20 April, in a continuing dispute over Emmanuel Macron's pension reforms.
The French president signed the deeply-unpopular bill raising the state pension age from 62 to 64 into law on Saturday, despite vocal opposition from unions who have called for mass protests - which started in January - to carry on.
France's Constitutional Council has ruled in favour of the provisions and determined that the bill, which the government forced through parliament without a final vote, was in accordance with French law.
The law is due to take effect from 1 September 2023.
Mr Macron has said that the pension changes are needed to avoid billions of euros of defecit every year by the end of the decade, but unions say this funding could be found elsewhere, such as taxing the rich more heavily.
Unions have called for further strike action on 21 and 28 April, and 1 May.
Click here to sign up for our newsletters.