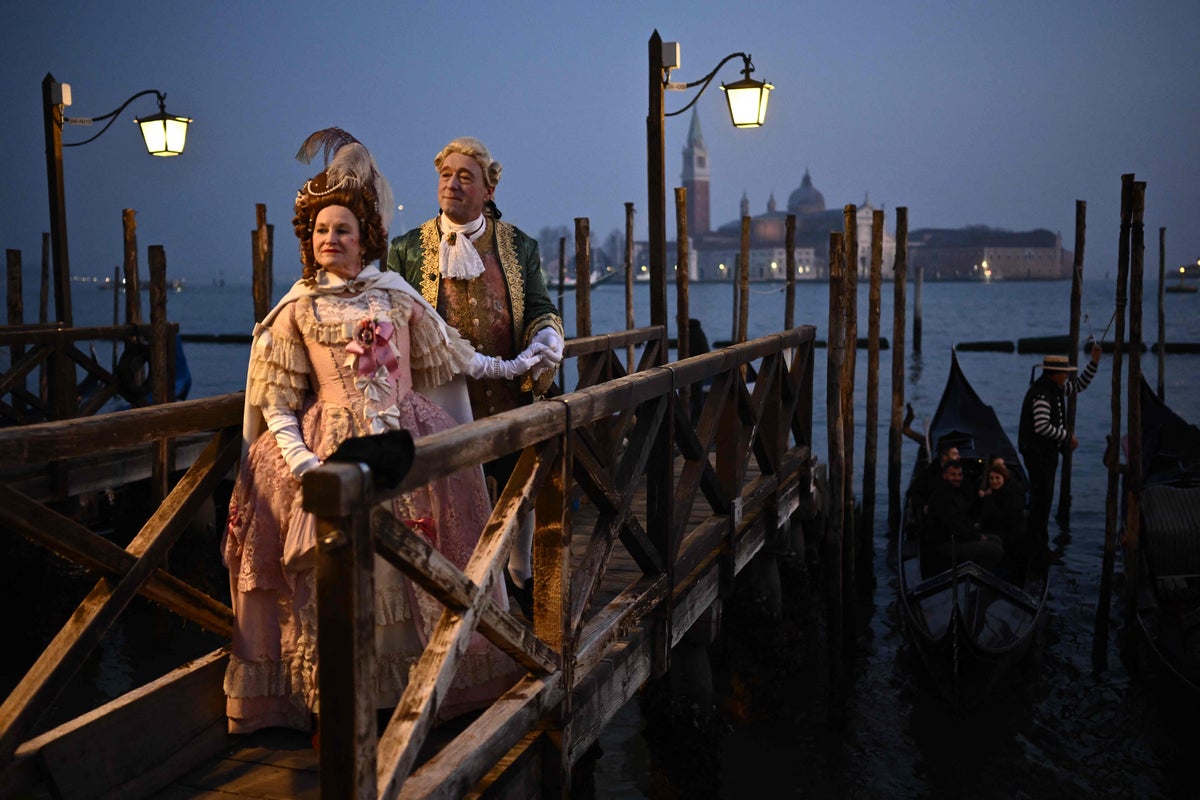 Watch as hundreds of boats take part in a parade along the waterways of Venice as part of the annual carnival.
The historic event - a tradition which dates back to the 11th century - returned in all of its splendour this year as the first without Covid pandemic-related restrictions since 2019.
Saturday saw revellers dress in traditional costumes and masks as they packed the famous streets to party the night away in Italy's historic city.
The two-week event attracts tourists from all over the world, with dancers, costumes and music lighting up the city and while it was scaled down during the pandemic, things are back to normal this year.
"It's hard to explain how I feel, it's such a lively city," reveller Christiana Verardo said after watching the floating parade on Saturday evening.
"This environment, the people. It's great, it's magical. What else is there to say?"