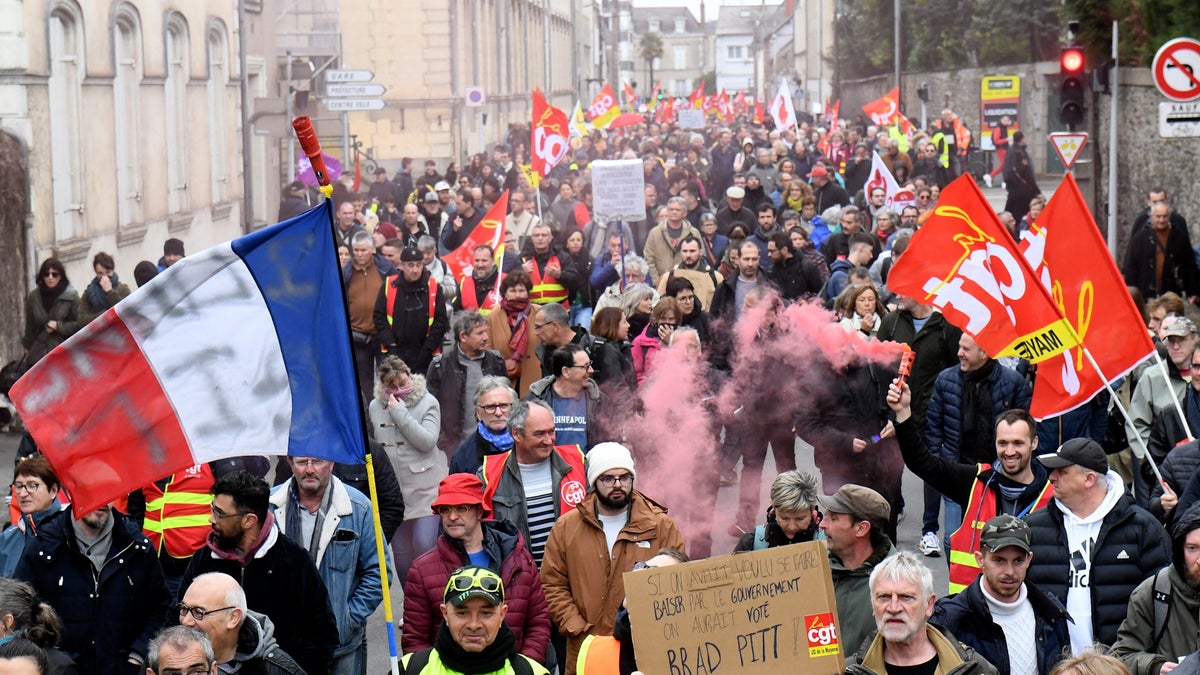 Watch from Paris as protesters take to the streets to demonstrate against the government's controversial pension reform.
The French capital has seen ongoing protests and unrest over the move to raise the retirement age by two years.
Emmanuel Macron says the contentious legislation will come into force by year end, despite the rising anger across the country.
Clashes have occurred between protesters and police officers in riot gear on the streets of the country, with cities coming to a standstill due to strikes.
Garbage has piled up, filling the streets with stench, and train services have been severely disrupted.
Airport operations have also been impacted with schools shut down amid the ongoing industrial action by workers.
Thursday morning saw demonstrators blocking a highway near Toulouse in southwestern France, along with a bus depot in Rennes.
Click here to sign up for our newsletters.