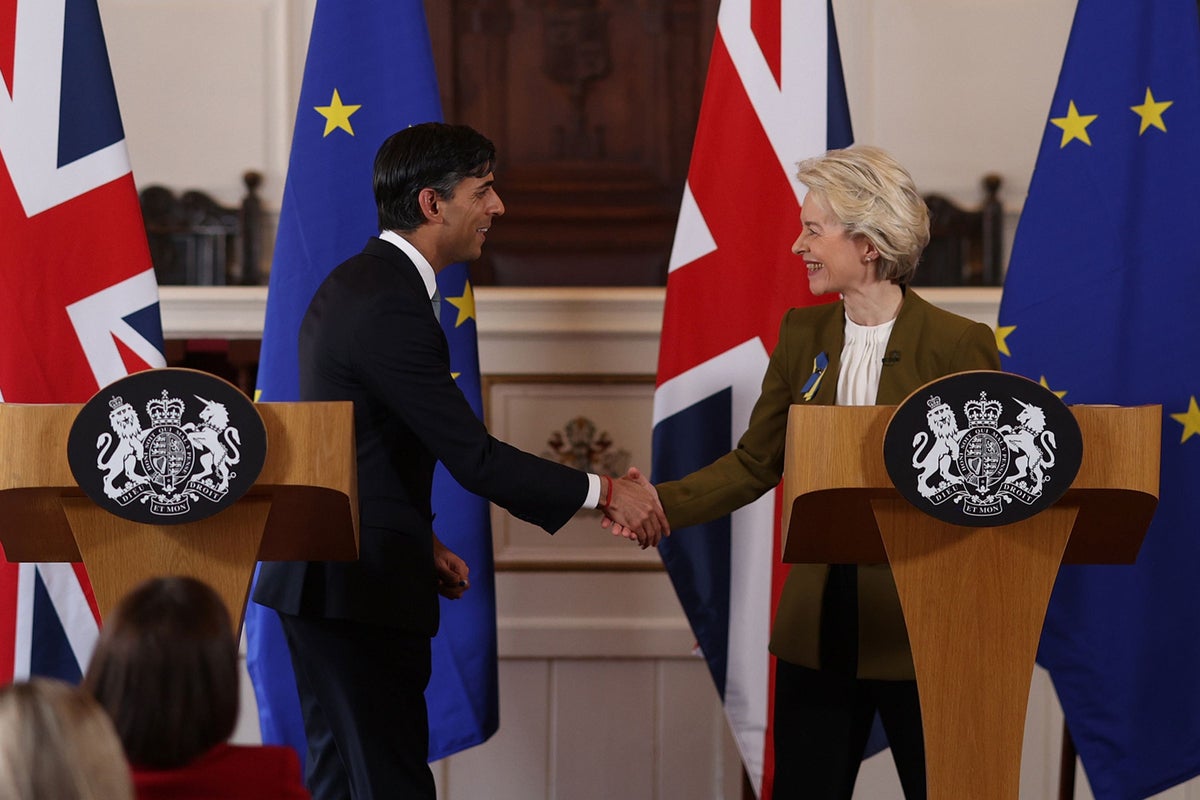 Watch as Northern Ireland minister Chris Heaton-Harris speaks to MPs on the new Brexit deal on Tuesday (21 March).
He is addressing the parliamentary committee one day after the Democratic Unionist Party said they would not vote in favour of Rishi Sunak's new Windsor Framework in parliament this week.
Leader Sir Jeffrey Donaldson said he would continue to work with the government on outstanding "key issues".
MPs will be given a chance to vote on the so-called "Stormont brake" aspect of the framework on Wednesday.
"The DUP is saying we have continuing concerns, we want to get this right," Sir Jeffrey said.
"The DUP understands the problems when others ignore them and bury their head in the sand. The DUP is the voice that says this doesn't work for Northern Ireland.
"At the moment, we believe that what is there is not sufficient to meet the concerns that we have raised."
Click here to sign up for our newsletters.