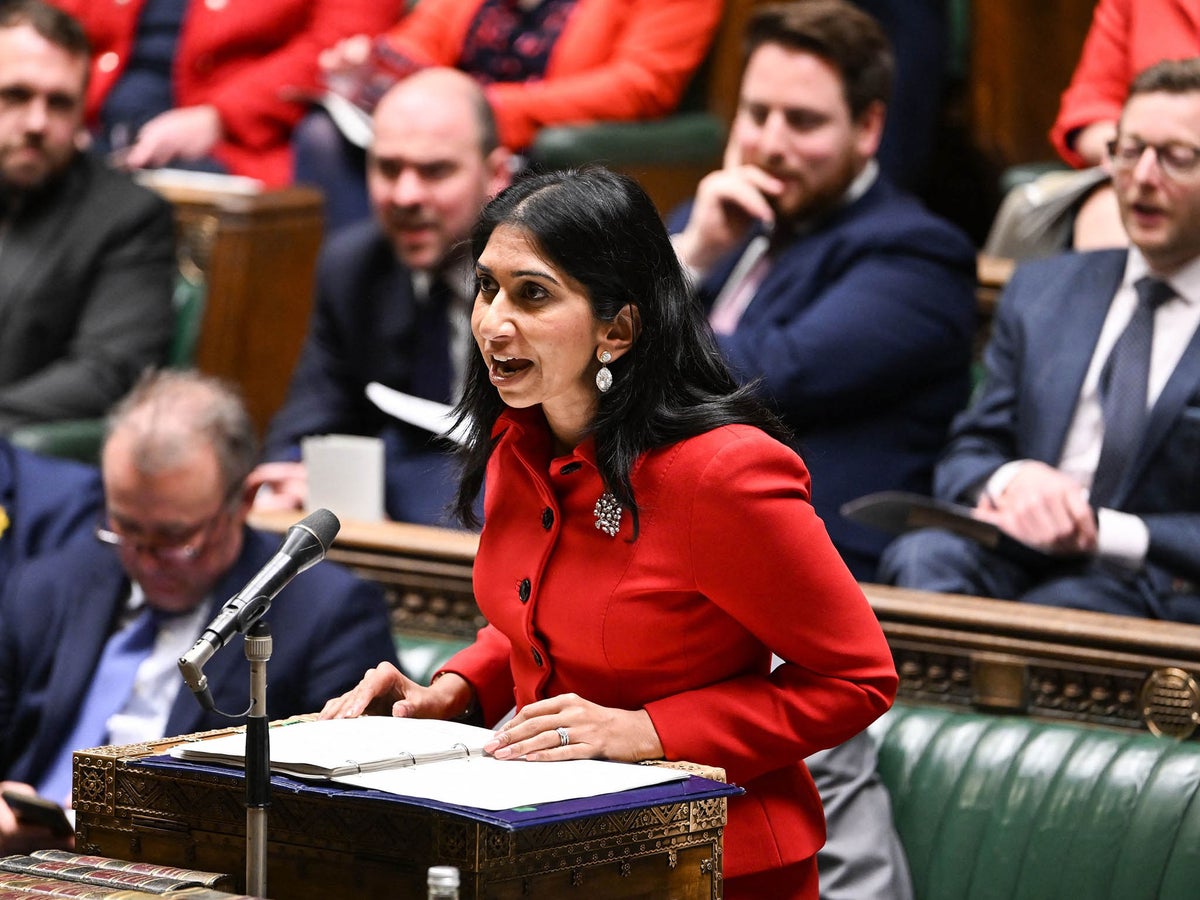 MPs debated the government's Illegal Migration Bill in the House of Commons on Monday (13 March).
Last week, Rishi Sunak and Suella Braverman, the home secretary, vowed to "stop the boats" as they unveiled the plan, which has since been heavily scrutinised.
On Friday, the prime minister met French president Emmanuel Macron to agree a three-year deal to fund a new detention centre in France, as well as 500 extra police officers and more drones to stop small boats leaving French shores to cross the Channel.
The Labour Party has branded the government's new bill a "con" and another "gimmick" that it claimed would not work.
Meanwhile, the United Nations said the plan would break international law.
The illegal migration bill also sparked a backlash from Gary Lineker - the BBC's highest-paid presenter - who likened language used by the government to 1930s Germany.
His comments, in turn, caused further outrage and led to chaos across the BBC's sporting coverage over the weekend.
Click here to sign up for our newsletters.