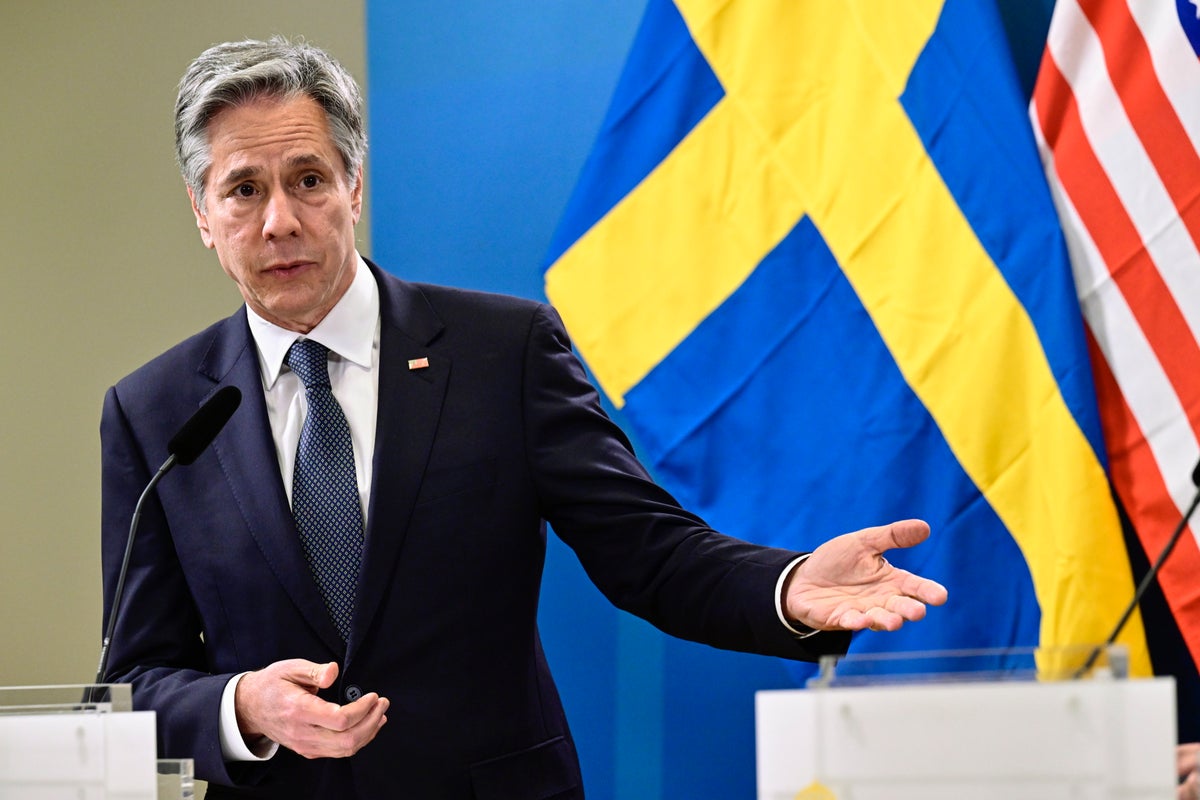 Watch as Antony Blinken holds a news briefing after attending an EU-US Trade and Tech council meeting in Lulea, Sweden, on Wednesday, 31 May.
The US secretary of state has met with members of the forum, which was established to "coordinate approaches to key global trade, economic, and technology issues and to deepen transatlantic trade and economic relations based on these shared values."
The forum was established during the 2021 EU-US Summit in Brussels.
It comes after Mr Blinken met the Swedish prime minister, Ulf Kristersson, holding a press conference in which the US government official reiterated his country's calls for Sweden's accession to Nato to be finalised.
In a joint news briefing on Tuesday, Mr Blinken said that Sweden "again and again" has proven its commitment to the values and mission of the interngovernmental military alliance.
Turkey and Hungary are yet to approve Sweden's bid to join Nato; Turkey has ratified its accession but maintains that Sweden harbors members of militant groups it considers terrorists.