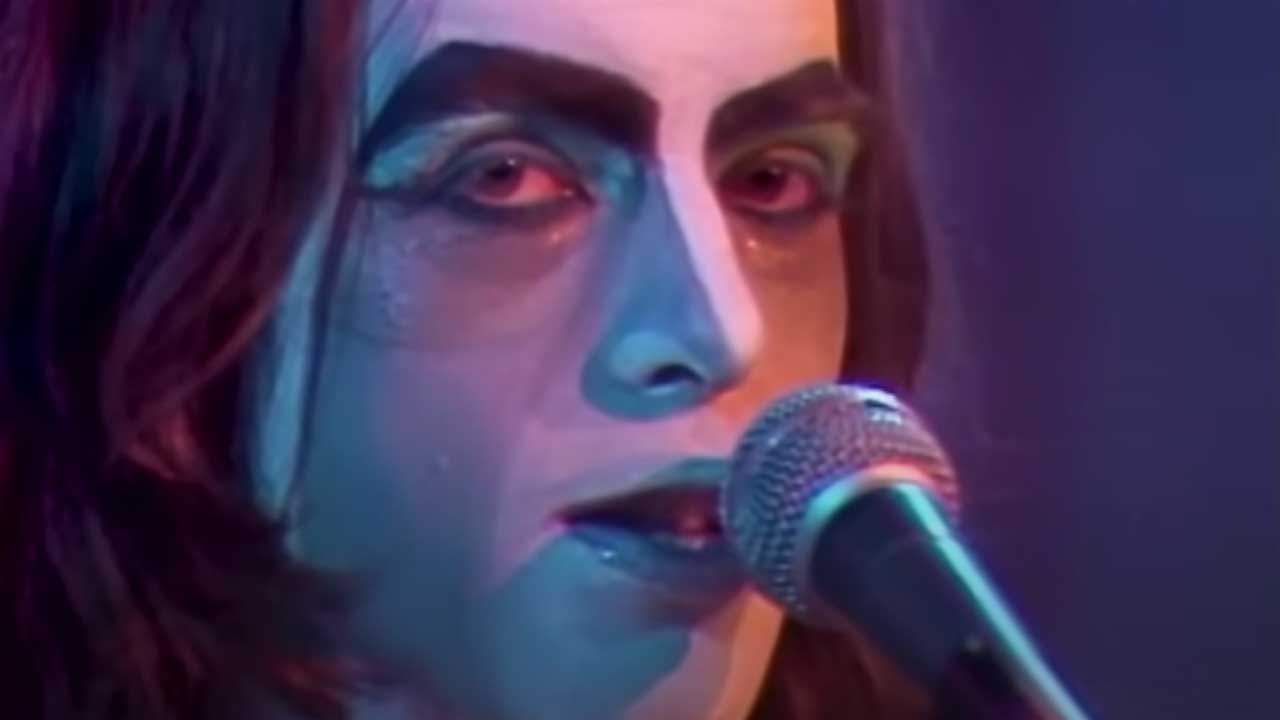 On January 25, 1974, the 20th show of second series of The Midnight Special, the long-running show that gave many artists their first taste of national TV exposure in The US, was broadcast.
The show was hosted by bluesman Steve Miller on the show were Michigan rockers Brownsville Station – who performed their hit Smokin' In The Boys Room – plus Tim Buckley, the James Cotton Blues Band, and prog legends Genesis, whose Selling England By The Pound album had been released the previous September.
Genesis's Midnight Special filming had taken place just before Christmas 1973, in the wake of a six-show, three day residency at the Roxy Theater in Los Angeles at the end of the first North American leg of the band's Selling England By The Pound tour. 
On the show the band performed two songs, neither of them from the album. Instead, they played The Musical Box, the first track from 1971's Nursery Cryme, and Watcher In The Skies, the opener from the following year's Foxtrot. And the former has now appeared online on the Midnight Special's ever-growing archive on YouTube, rendering obsolete the various low-quality rips that have appeared online previously. 
There's no sign of Watcher In The Skies yet, although we suspect it'll appear in the near future. In the meantime, enjoy this pristine footage of Peter Gabriel-era Genesis at their peak. On the downside, the camera cuts away from Steve Hackett's fingers just he does some "Eddie Van Halen-style" finger tapping at the 2'19" mark, but the rest is pure upside, including Hackett's glorious moustache, Phil Collins' fetching white boiler suit, and Gabriel donning his old man mask to portray the aging Henry, the character from The Musical Box whose head gets cleaved off by a croquet mallet.