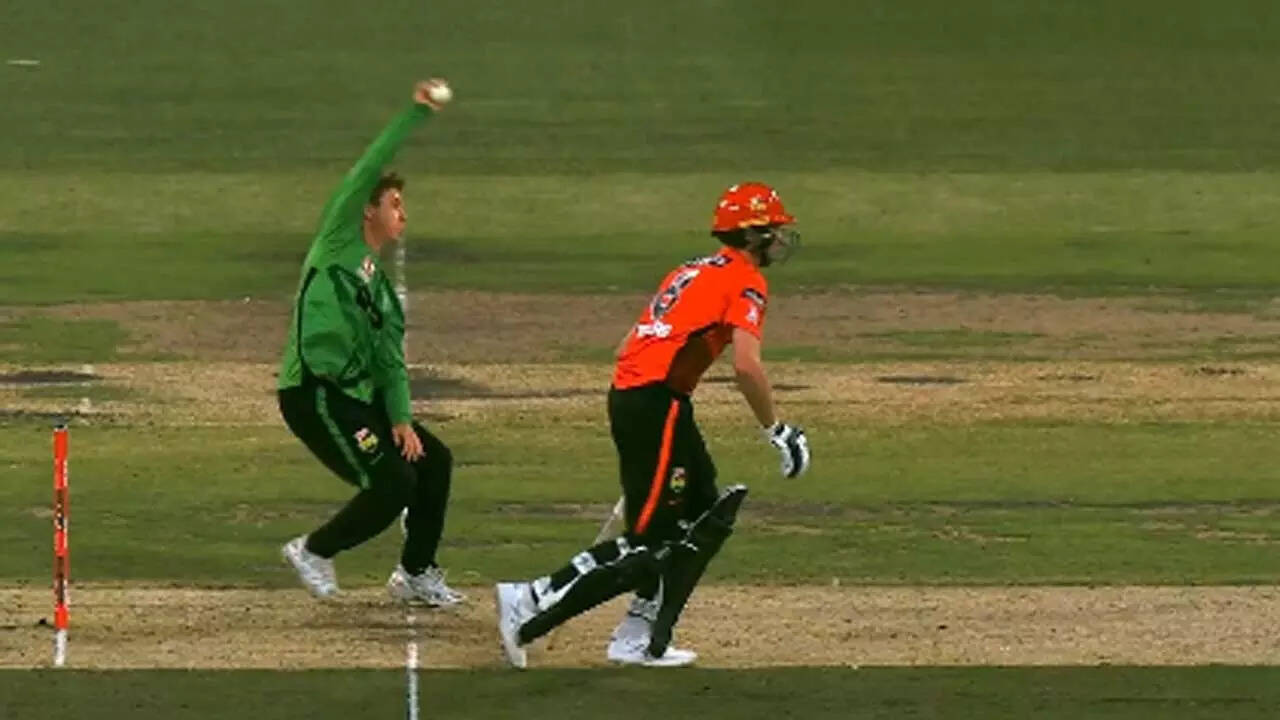 NEW DELHI: Leg-spinner Adam Zampa's attempt of 'Mankading' Tom Rogers at the non-striker's end has been overturned by the third umpire during a Big Bash League (BBL) match between Melbourne Stars and Melbourne Renegades at the Melbourne Cricket Ground on Tuesday.
Melbourne Stars skipper Zampa ran out Rogers at the non-striker's end for taking a run before the delivery was completed but the decision was soon reviewed and the third umpire overturned it since Zampa's arm had gone past the "vertical".
The reason behind overturning the decision was due to the angle of Zampa's bowling arm. The third-umpire found the leggie's bowling arm was beyond the 90° vertical.
"The non-striker can be run out if he/she is out of his/her ground up until the moment the bowler would normally have been expected to release the ball. That means when the arm gets to its highest point," the Marylebone Cricket Club (MCC) tweeted.
The simple meaning of the term 'Mankading' is that a bowler can run out the non-striker batsman if he tries to step out of the crease when the bowler releases the ball.
Mankading used to be treated as unfair practice until the MCC decided to move the law relating to run-outs at non-striker's end from "unfair play" section, to "run-out" section.