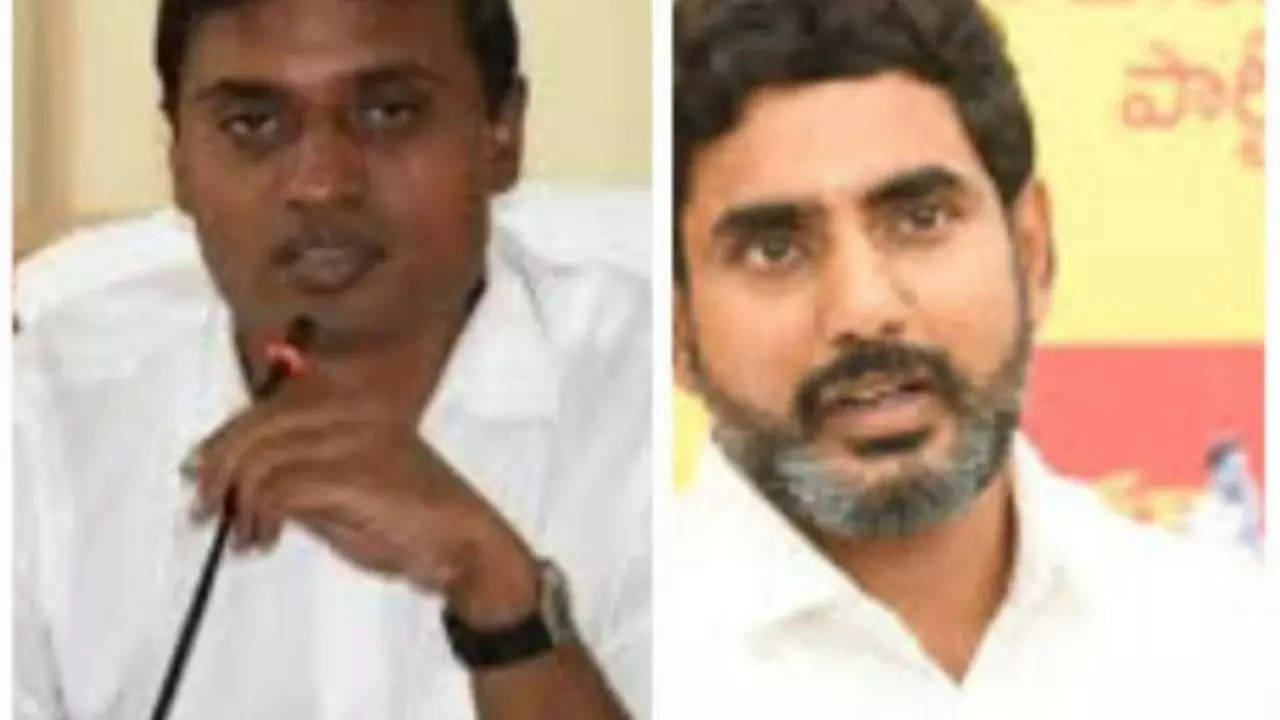 TIRUPATI: The war of words between YSR Congress party MP PV Midhun Reddy and Telugu Desam party national general secretary Nara Lokesh has intensified as the former who accepted the latter's challenge has dared Lokesh to come for an open debate on development during the TDP and the YSRC regimes at Tamballapalle on March 12.
Addressing a hurriedly held press conference at Tirupati on Friday, the Rajampet MP also dared Nara Lokesh to contest in the 2024 general elections from his own father's home district Chittoor if he has even one percent of Chittoor district's DNA.
"I leave it to Lokesh to select the constituency of his choice in Chittoor district to contest against me in the 2024 general elections. I will come to contest against Lokesh in the constituency chosen by him and let us prove each others political mettle at the highest level of democratic forum", Midhun Reddy challenged Lokesh.
After Nara Lokesh levelled a series of allegations against the ruling party during his ongojng Yuvagalam padayatra at Punganur and Piler assembly constituencies in the erstwhile combined Chittoor district and extended an open challenge to the ruling party to come for an open debate regarding development in the district and the state during the TDP and the YSR Congress party regimes, Midhun Reddy who is also the Lok Sabha panel speaker, has not only accepted Nara Lokesh's challenge for a debate but has also set March 12th as the deadline and has also chosen Tamballapalle as the venue for the debate as Nara Lokesh is camping there at present.
The war of words between the two leaders and their likely face off in the form of a debate on March 12, exactly a day ahead of the MLC polls in the state is scheduled on March 13, has surcharged the political atmosphere in the combined Chittoor district.