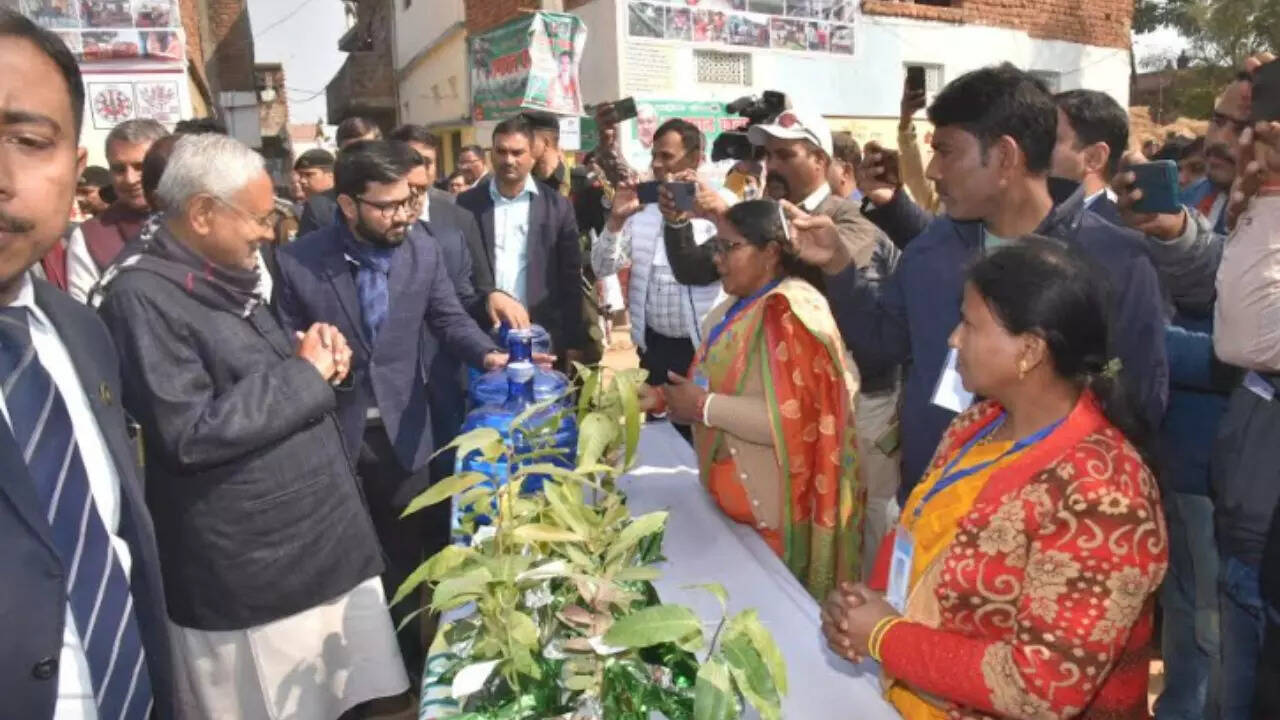 PATNA: Bihar CM Nitish Kumar on Tuesday said he was moving to different districts of the state as part of his 'Samadhan Yatra' to inquire from people what should be done in future so that the state could be more developed.
Responding to media queries at Prasadi English village in Arwal district, he said, "Whatever development works have been executed in the state so far, that is okay. But what kind of work should we do in future? I am moving to different parts of the state to enquire from people what kind of work they want."
The CM also said, "Whatever ideas came into my mind during the previous yatras, most of them are being implemented. We have also decided what we will have to do in future. When I complete this Samadhan Yatra, I will convene a meeting with the officials of all districts to take a final call on new schemes."
On being asked about a large number of complaints regarding irregularities in the 'Har Ghar Nal Ka Jal Yojana', the CM said he had asked the concerned officials to sort out the issues related to piped water schemes. "When I move on Yatras, I get information from people regarding the shortcomings in the government schemes. After getting feedback from the people, I hold meetings with the officials and find out solutions," the CM said.
Earlier, the CM reached ward no-12 of Prasadi English village where he heard grievances of villagers and issued necessary directions to the accompanying officials. The CM also inspected some development schemes which were financed by the JEEViKA.
After holding a short interaction with the Didis of JEEViKA in the village, the CM said the women engaged with the JEEViKA were doing very good jobs. "The state government has taken many efforts to enhance the income of JEEViKA didis," the CM said.
Nitish also handed over a symbolic cheque of Rs 5.84 lakh to 22 families who are the beneficiaries under the state government's livelihood programme. He also handed over another symbolic cheque of Rs 4 lakh to the beneficiaries of the Mukhya Mantri Udyami Yojana.
The CM later visited several places in Jehanabad district as part of his Samadhan Yatra.