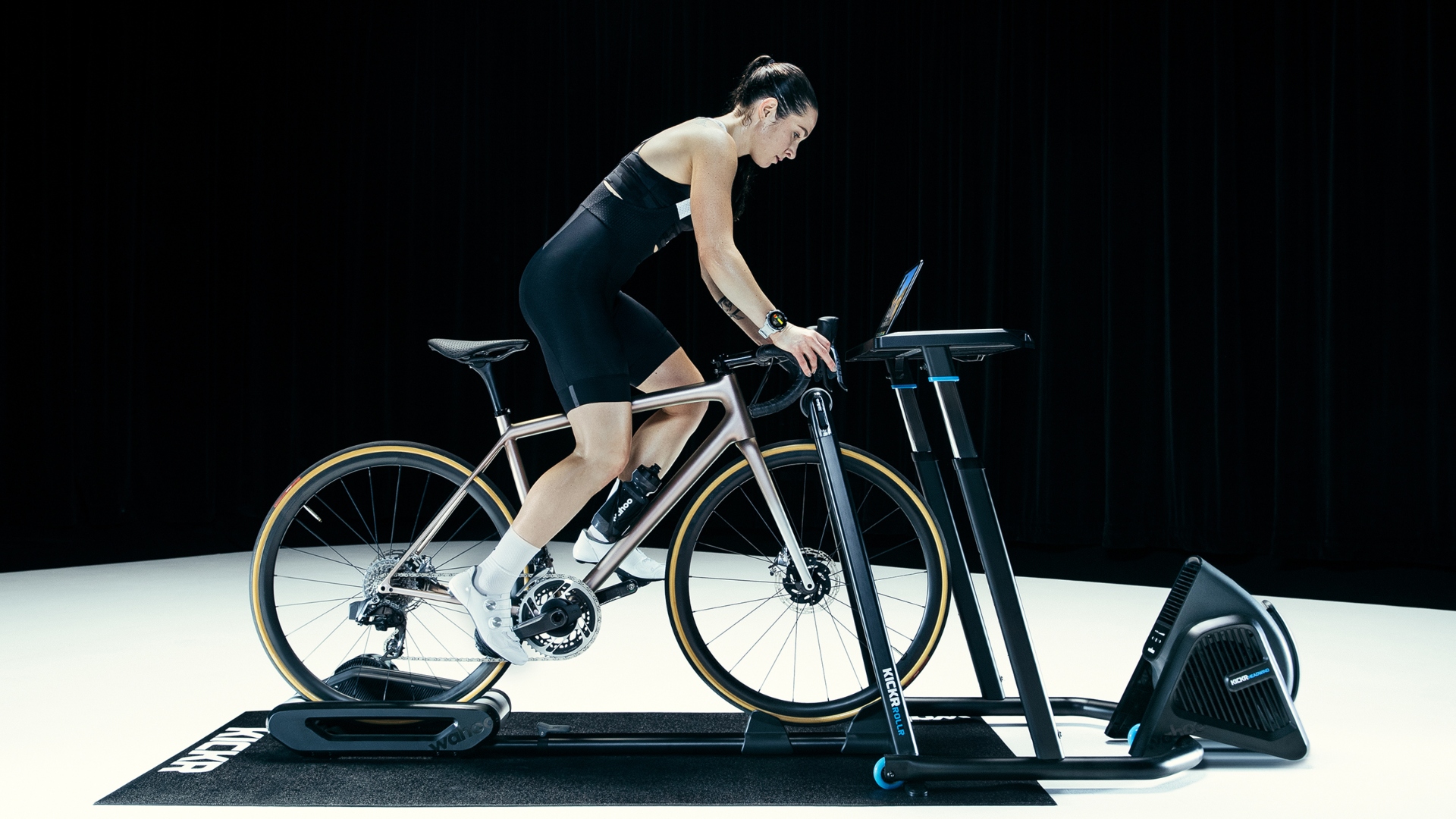 Wahoo has released new power modelling software for its Kickr Rollr trainer that will allow all users to use virtual riding software.
The update, released on Tuesday, means that even those without a power meter can use virtual riding software such as Wahoo RGT and Zwift. Wahoo is also offering a free trial of the revamped Wahoo X, giving new customers immediate access to a virtual riding experience and personalized training plans.
Since being released in February of last year, the Rollrs have gained praise for easy setup, but virtual riding has been limited for those without the additional power meter hardware. With the help of an all-new 'virtual power model', Wahoo is using some clever tech to improve the rider experience.
Virtual power meter software
Power meters are increasingly easy to come by these days, with many of the best road bikes on the market coming with power meters as standard on range-topping models. However, like many products in the cycling industry in 2023, they still come at a premium with one-sided crank-based hardware such as the 4iiii precision still around the $400/£300 mark.
How is Wahoo looking to tackle this issue then? Well, Wahoo says the virtual power and speed model from the Rollr is now used to provide a smoothed virtual power reading, which correlates to the movement of your avatar in-game. 
The hardware inside the Kickr Rollr supports remote adjustment of resistance, so it makes sense that the software can be designed to be somewhat accurate, even in the absence of the strain gauges found in most direct drive smart trainers.
This lack of hardware does point in the direction of user engagement than virtual racing, as the accuracy is dependent on many variables such as tyre pressure.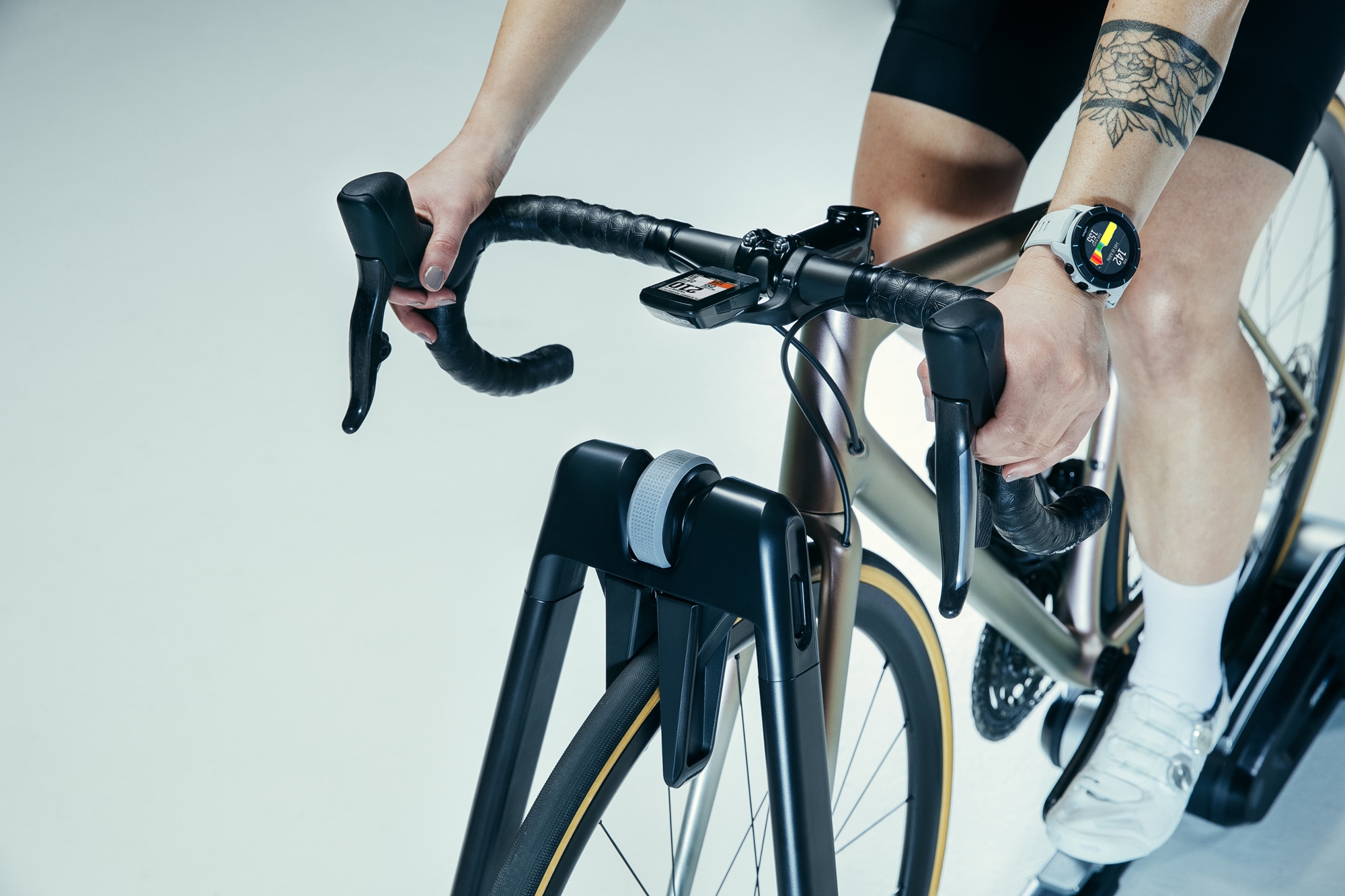 The Kickr Rollr already retails at a substantial $799/£699. For that, you do get a rock-solid system that is easy to set up and is rated for power up to 1500 watts. Thanks to the same software that now controls avatars in-game, the Rollr also can simulate ERG mode workouts, as well as connect to other Wahoo products such as the Kickr Headwind.
You also get a free trial of the new Wahoo X software which we took a look at when it first launched back in October last year. Once the trial ends, Wahoo X will set you back $14.99/ a month, which is comparable to the obvious rival, Zwift.
First impressions of the Wahoo Kickr Rollr
I am currently testing out the new Wahoo Kickr Rollr for a full review - so stay tuned for that! In the meantime though, I have had enough time with the Kickr Rollr to get to grips with the new software, so here are my first impressions.
Setup, like advertised, is super quick. It's refreshing to be able to change from outdoor to indoor training without faffing around with wheel removal or mucky chains.
The riding itself was a pretty smooth experience. The RGT software detected the lack of a power meter, and prompted me to connect the Kickr Rollr to control power and speed (via Bluetooth or ANT+).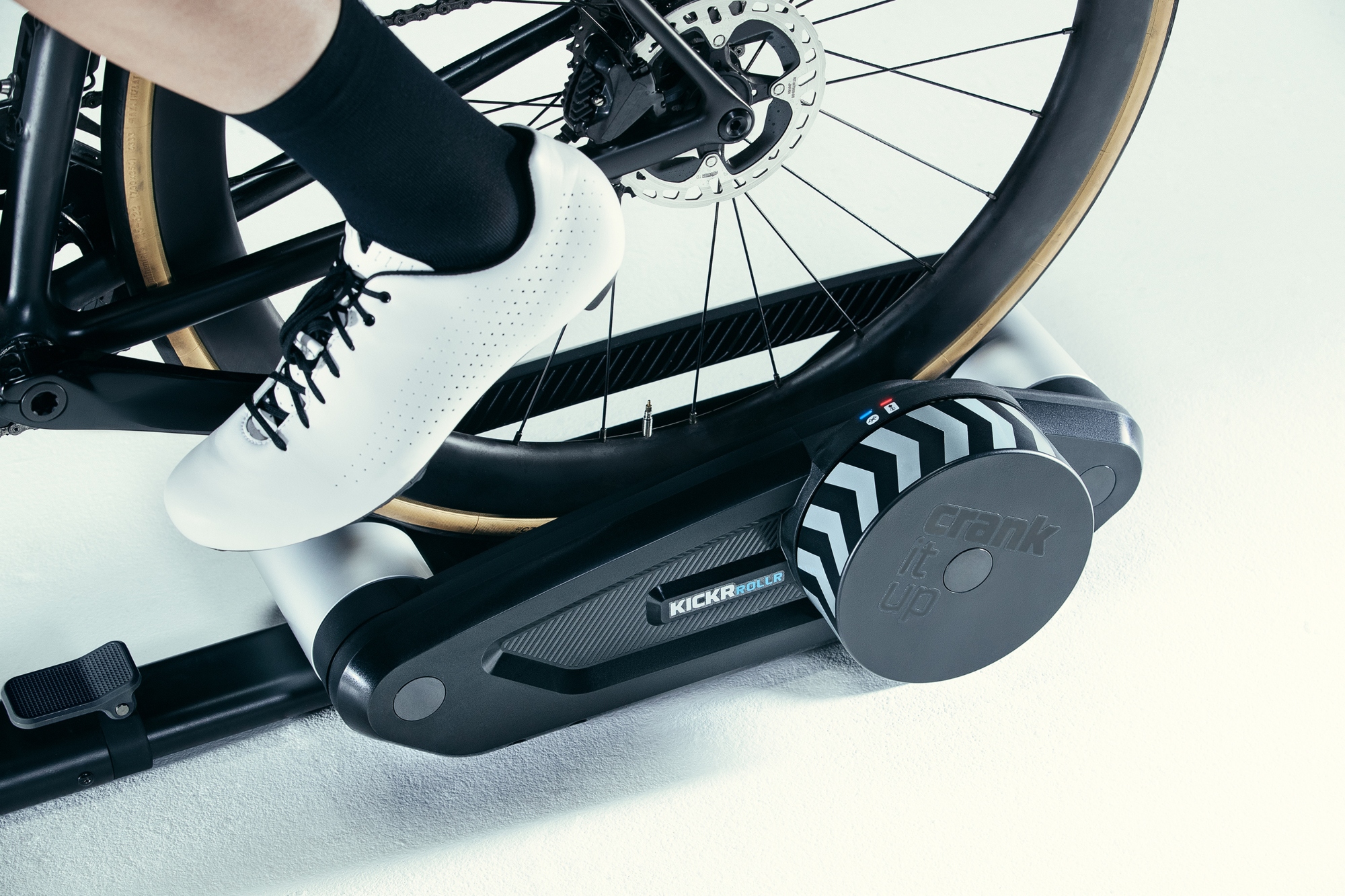 The reading itself was as you can imagine slightly slow to react, but seemed pretty believable. The expected weakness lay in the few sprints I tried. Here, the limitations of the hardware were clear, and the Rollr did struggle - so for racers, I don't think this will cut it.
For steady-state efforts though, the power seemed realistic and kept up quickly enough with my inputs that I could see workouts being quite effective with this new software. It is already clear to me that the consistency means the virtual power software is much better than nothing, so certainly a useful bit of functionality for the existing hardware.
For my full review I intend to go into more depth, running the Rollr alongside a separate power meter to give some in depth insight.
For more information on the Wahoo Kickr Rollr, visit the Wahoo website.