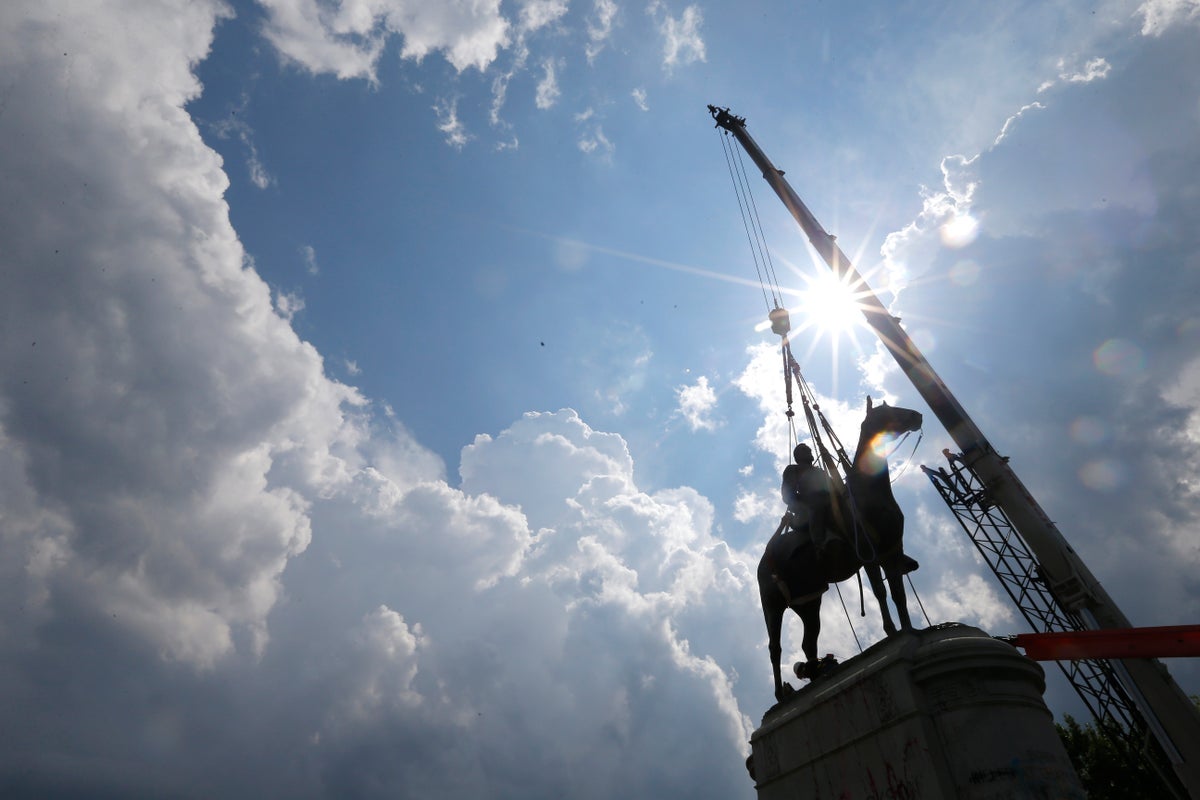 The school board of Richmond, Virginia has voted overwhelmingly to change the name of a high school named in honour of a founding father of the United States who owned enslaved people.
The Richmond school board on Monday night voted 6-1 to change the new of George Wythe High School, with one board member abstaining from the vote.
The school will be the fourth in Richmond to get a new name in the coming year as the school board had already decided to rename three other schools.
The school renamings come as Richmond and cities throughout Virginia continue to grapple with the state's history of slaveholding and Richmond's status as the capital of the Confederacy.
Richmond has taken down its statues to Confederate leaders in the aftermath of the Black Lives Matter uprising in the summer of 2020.
Wythe, who was born in Hampton in 1726, was not alive during the Civil War. A former attorney general of Virginia, he instead served as a representative to the Continental Congress and was among the first Virginians to sign the Declaration of Independence.
But he also owned enslaved people for many years, only to empancipate them at the end of the American Revolution in line with his growing opposition to the institution of slavery. The high school was named in his honour in 1960, more than 150 years after his death.
WRIC-TV in Richmond reported, in the aftermath of the school board vote, that renaming each school will cost between $25,000 and $50,000.