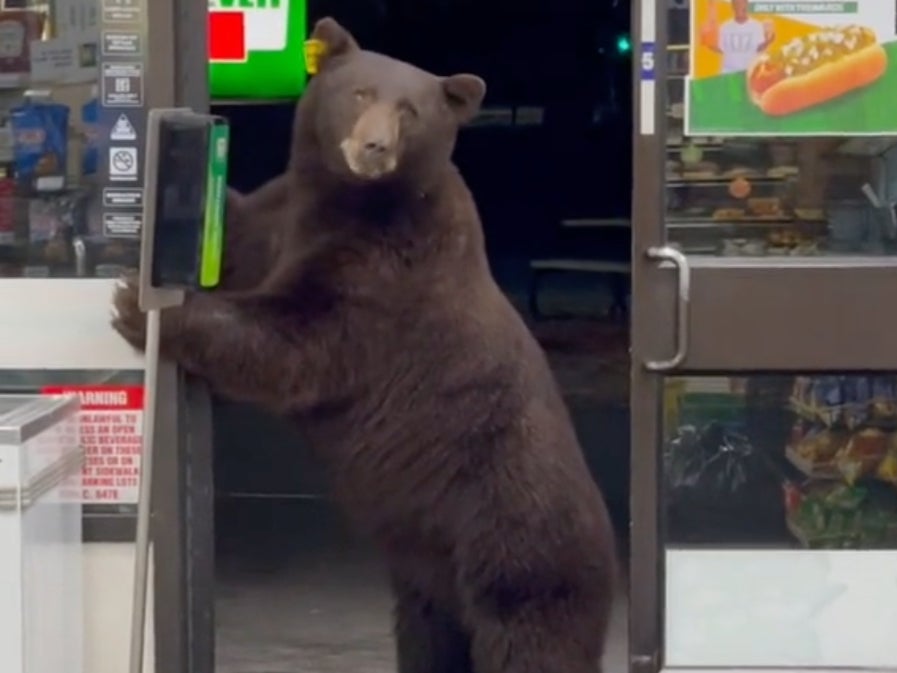 A 7-Eleven worker had the surprise of her life when a giant bear walked into the store. The blissfully unaware bear casually strolled in, politely held the door open before putting his paws on the fridge. He even used his nose to sanitise, twice.
The woman held herself together for the first few seconds of the clip in an attempt to shoo the bear outside, "Oh. My. Goodness. He knows how to open—HEY STOP," she shouted.
Shortly after, her 'brave face' facade dropped into pure terror as she bursts out into panicked screams.
The viral clip has since racked up a staggering 5.8 million views in under 24 hours. Naturally, thousands of TikTok users flocked to the clip in hysterics.
Noting the tag on the bear's right ear, one user joked: "The ear tag tells me he is either an escapee or repeat offender."
"That weird moment when a bear is behaving civilly and the human is screaming like an animal," one humoured with another adding, "This is how you treat your customers?????"
Sign up to our new free Indy100 weekly newsletter
Even the official 7-Eleven TikTok account wanted in on the action, "he wants a blue rasBEARy slurpee", they said.
While another user jestered, "The bear literally came in politely, held the door and sanitised. What more do you want?"
Judging by a previous video posted by creator Fanu (@fmunna83pk) in May, the brown bear is a regular. The bear was recorded walking over to the store's bin, having a sniff around before strolling back into the wild.
The woman can be heard saying "he's not scared at all", to which one user sarcastically quoted and responded, "well, he is a bear."
He even took a double look at the person filming and began strolling towards them. "It's like he just remembered he was a bear and turned around," another user joked.