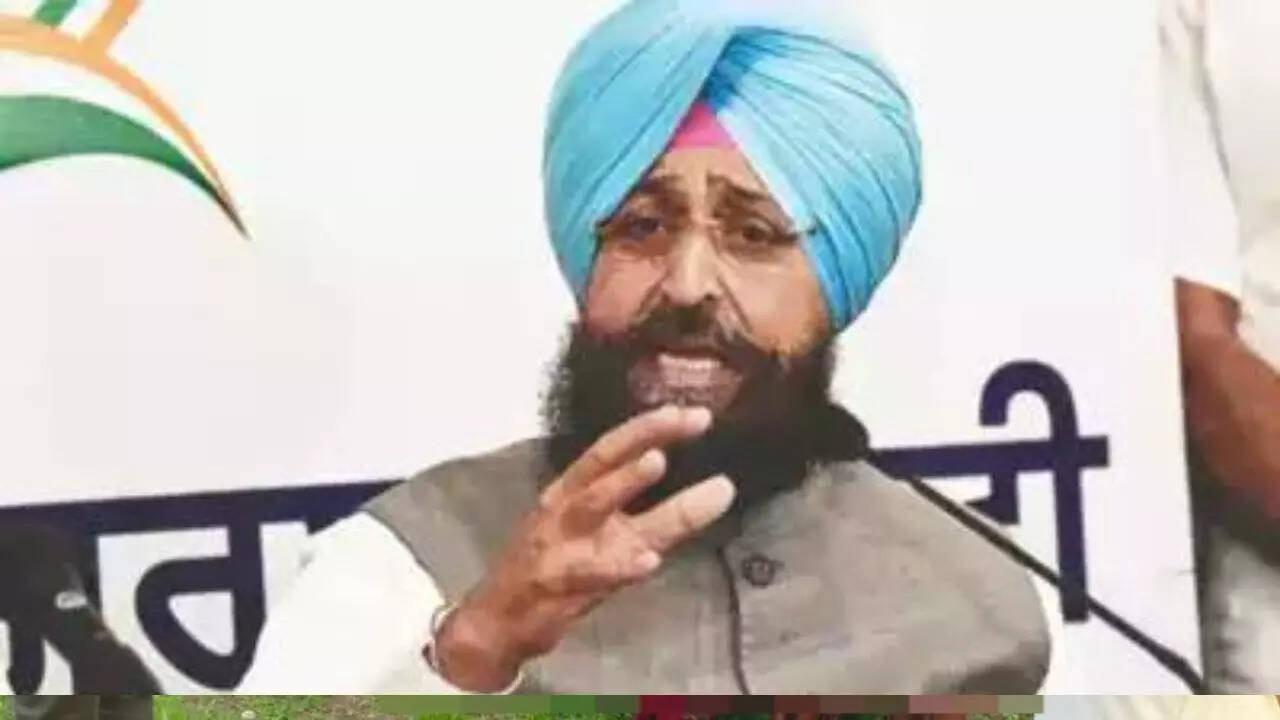 CHANDIGARH: Responding to the Aam Aadmi Party-led Punjab government's decision to roll back its move to dissolve the panchayats, leader of opposition in the state assembly Partap Singh Bajwa termed it a victory of the democratic institutions.
The senior Congress leader stated that the AAP government was "compelled" to take back such an "undemocratic" decision only after it got pulled up by the Punjab and Haryana high court. "The Punjab Congress also took a firm stand against this irrational decision and raised the issue on several platforms," Bajwa said.
"The credibility of our democratic institutions hinges on fair and transparent processes that respect the rights of all citizens, regardless of political affiliations. Therefore, the AAP had no right to tinker with democratic values," he added.
In a statement, Bajwa maintained that the rights of sarpanches had been "forcibly stripped away" by the AAP government. "The rights of over 1 lakh elected representatives, including 41,922 women, had been compromised due to these decisions. Even the Election Commission of India typically takes only 45 days to adequately prepare and conduct the parliamentary polls. But in this particular case, the panchayats were dissolved six months in advance," he said.
The leader of opposition said that people of Punjab have yet to emerge from the trauma of floods. "The state had been passing through a tough situation due to the worst-ever natural calamity, which turned the rural setup of Punjab upside down. At such critical times, imposing panchayat elections on the villagers was an insane decision of Punjab chief minister Bhagwant Mann. Would this be an exaggeration to call Mann an insensitive human?" he questioned.
Meanwhile, Mohit Mohindra, president of the Punjab Youth Congress, said the state government's withdrawal of its "undemocratic notification" after the high court's rebuke was a victory for everyone who believes in the panchayati raj. "The authoritarian attitude of the Punjab government will always be defeated, and the Congress is determined to protect the interests of the panchayats. We had always been in favour of giving more powers to panchayats," he added.