Victoria records 1,466 new local COVID-19 cases and eight deaths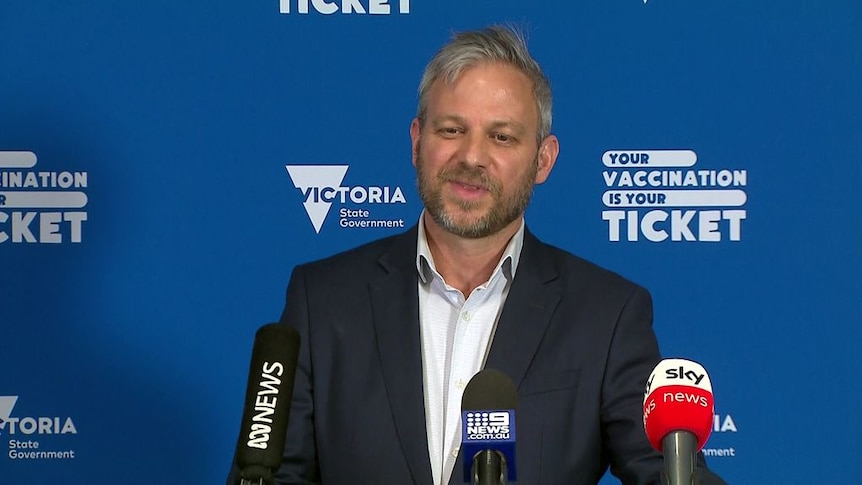 Victoria has recorded 1,466 new locally acquired COVID-19 cases and eight deaths, but the state's seven-day average of new cases has fallen for the first time in months.
There are now 19,627 active cases of the virus in the state, and 101 people have died in Victoria during the current outbreak.
The eight deaths overnight include a man in his 90s from Hume, a man in his 80s from Moonee Valley, a man in his 80s from Monash, a woman in her 70s from Maribyrnong, a woman in her 80s from Whittlesea, a man in his 70s and a woman in her 50s from Moreland, and a man in his 40s from Bayside.
Despite this, Victoria's chief health officer Brett Sutton said he was "cautiously optimistic" about the trend in new cases, which has fallen for the first time since August.
"That's not to say that we shouldn't keep our guard up or that we might not see an uptick in cases, but with higher and higher levels of vaccination coverage each and every day in Victoria, across Australia, it does give me hope that we are continuing to suppress the transmission in our hotspot areas in particular."
The state's seven-day daily case average has dipped slightly to around 1,690, putting it at the lower end of the peak forecast for this month by the Burnet Institute.
The institute's modelling, which has underpinned Victoria's roadmaps out of lockdown, predicted the state would reach a seven-day daily case average of between 1,400 and 2,900 towards the end of October.
Premier Daniel Andrews said the fall in new cases over the past two days was a good sign.
"That's positive, we obviously hope that trend continues," he said
"We've referred a number of times to the experience in New South Wales where when they reached 50 per cent double-dosed they experienced a bit of a turnaround."  
The new cases were identified from 68,509 test results received on Monday.
Meanwhile, 36,383 doses of vaccine were administered at state-run sites and thousands more doses were given at GP clinics and other venues.
According to the latest figures, 86.2 per cent of people aged 16+  in Victoria have received at least one dose of vaccine, and 60.4 per cent are fully vaccinated.
There are 675 people in hospital with COVID-19 in Victoria, with 144 of those requiring intensive care and 100 on a ventilator.
Northern suburbs aged care facility reports two deaths
An aged care facility at Reservoir, in Melbourne's north, has reported two of its residents have died of COVID-19.
Embracia Reservoir has confirmed two residents diagnosed with COVID died on the weekend, while another resident passed away in hospital after they were admitted due to what the facility has called an "unrelated COVID need".
It's not yet known if that third resident will be included in Victoria's COVID death toll.
So far 15 residents at the facility have tested positive, as have seven staff members.
Hospitals prepare for peak demand
Health Minister Martin Foley on Tuesday announced the government would recruit up to 1,000 healthcare workers currently living overseas, including Australians wanting to come home, to ease pressure on the state's hospital system.
The government will spend $2.5 million to help their relocation.
Frontline health workers will also be eligible for a new Hospital Surge Support Allowance of up to $60 per shift until February 10, 2022.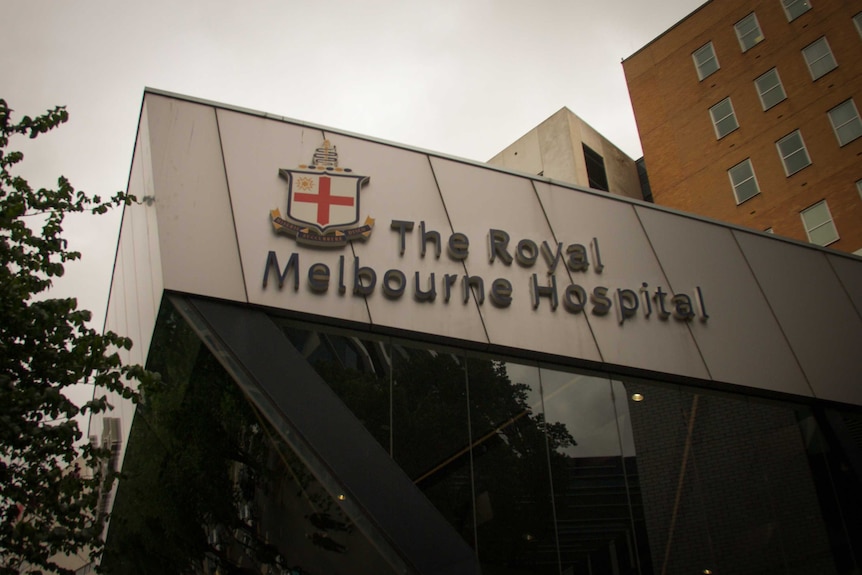 The government will restrict surgeries at public hospitals in Victoria to only the most urgent cases in an attempt to ease the strain on the hospital system.
Only urgent category 1 (which must be performed within 30 days) and category 2A (which must be performed within 90 days) surgeries will continue.
"This is an unfortunate but necessary measure to take account of the increased demand and the increased space and the increased workforce demands and we can't rule out further changes," Mr Foley said.
The restriction on surgery will apply differently across the state depending on the levels of demand on public health care systems.
The government will partner with private healthcare providers to facilitate some surgeries.
The partnership will see a some non-elective surgeries being rescheduled with public critical care cases relocated from the public to the private sector.
Mr Foley said the government would also be "switching off" some non-urgent elective surgery while COVID cases continue to increase in the state.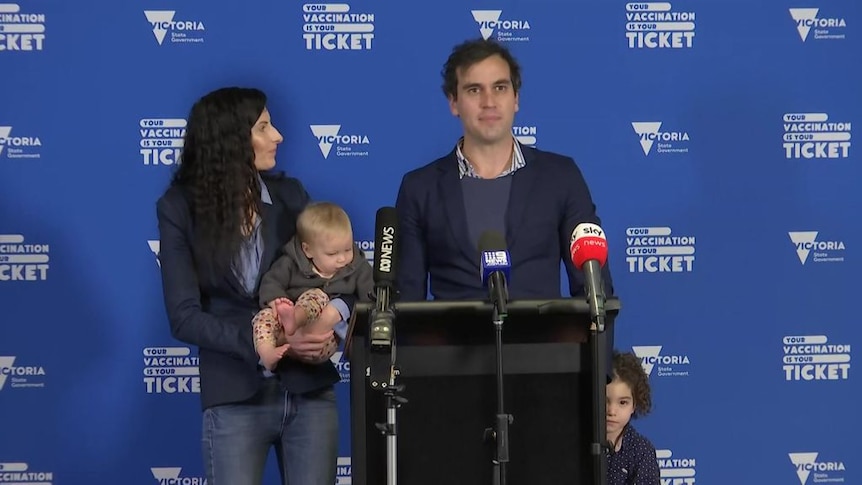 Chris McIsaac, the head of intensive care at the Royal Melbourne Hospital, said while it was possible new case numbers had peaked, that was not yet the case for hospitalisations.
"I don't think we've yet reached the peak because we normally see people admitted to hospital seven to 10 days after their diagnosis," he told ABC Radio Melbourne.
The hospital added 14 beds on Monday to its ICU capacity of 40 beds to cope with potential projected demand.
There are currently 21 people in the hospital's ICU — 18 are on a ventilator.
Rising case numbers in Melbourne's south-east
Health authorities are concerned about rising case numbers in Melbourne's south-eastern suburbs, with the number active cases in the City of Casey doubling in a week.
Several new tier 1 exposure sites were listed overnight in Geelong, Bendigo, Drouin West and Mooroolbark.
Meanwhile, Victoria's COVID-19 response commander Jeroen Weimar warned vaccination rates would be an important consideration when determining whether Mildura came out of lockdown.
New data released on Monday showed 88 per cent of people in the Mildura municipality had received one dose of a vaccine, while 54 per cent were fully vaccinated.
Mr Weimar, who was in the regional Victorian city on Monday, said the emphasis would soon move away from daily case numbers when considering localised restrictions. 
"Increasingly, it's much more about where are the remaining vulnerabilities and where are the risks," he said.
"We are concerned about seeing communities with low vaccination rates. We see pockets of that here in Mildura, that's where we need to surge in and get those people protected."