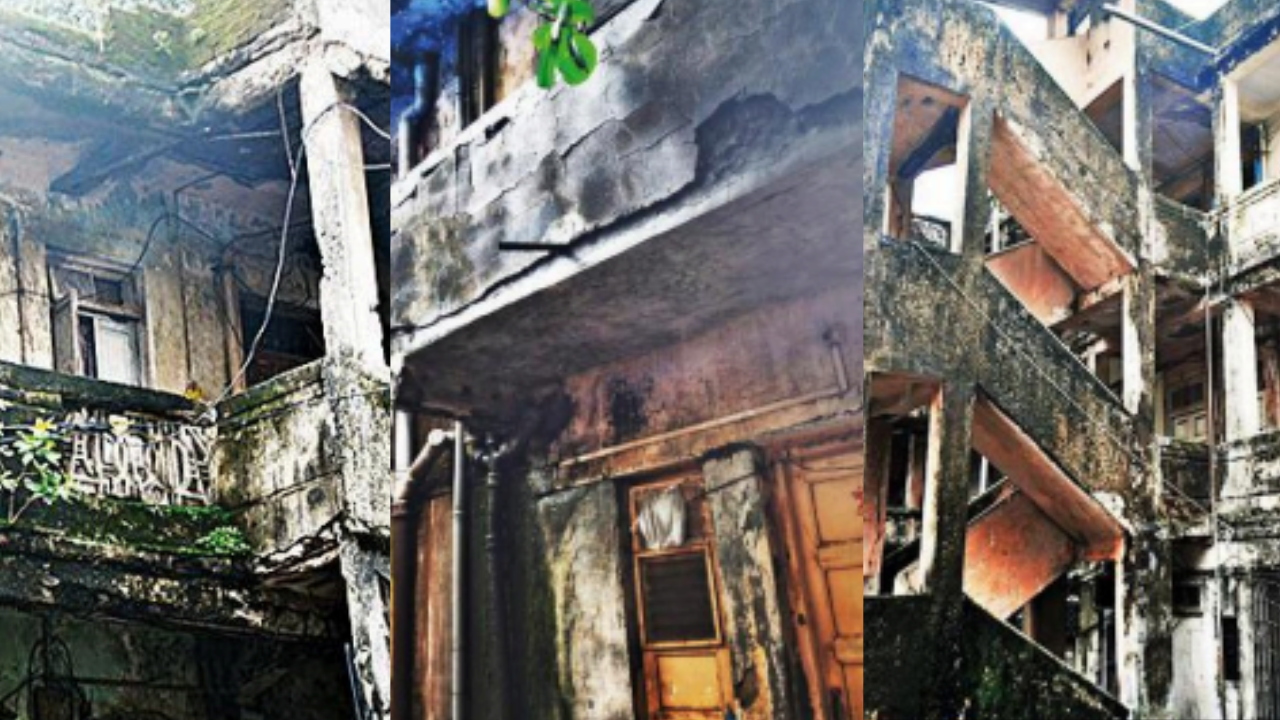 MUMBAI: The Bombay high court has directed residents of three buildings in Jogeshwari (West) to vacate them by September 3. These structures figure in the BMC's 2022-23 list of C-1 category of dangerous and dilapidated buildings.
The direction by Justices Ramesh Dhanuka and Kamal Khata was passed on a 2018 petition by 59 out of 88 tenants of Kunj Niwas that comprises three buildings of 1, 2 and 3 floors, respectively. They rushed to the high court recently after the BMC's July 19 notice saying as one more slab had fallen, they are required to vacate the buildings in view of earlier notices under Section 354 for removal of structures which are in ruins or likely to fall under the BMC Act, 1888. The tenants said they have no other accommodation available. The judges directed the landlords to state if they have a redevelopment proposal.
On August 3, advocate Rajesh Singh for the landlords said they are negotiating with a developer but the condition that the tenants would vacate only on getting alternative accommodation is not possible. He cited a Bombay high court judgment that under rent statutes, landlords are not obligated to provide an alternate accommodation.
The judges said the residents must vacate the buildings. After taking instructions from some residents present, advocate Sheroy Bodhanwalla said they shall hand over vacant and peaceful possession to the BMC by 5pm on or before September 3. They undertake if any untoward incident occurs during their occupancy, they would not hold the respondents responsible. The judges accepted the undertakings and directed the BMC not to disconnect power and water supply and it will not evict any occupants till September 3.
While Bodhanwalla said he would add the remaining occupants to the petition, the judges made it clear that each of the petitioners are surrendering their tenements in view of the action under Section 354 "in favour of the municipal corporation and not to the landlords unconditionally". Further, they are entitled to file appropriate proceedings in which individual claims shall be decided on its own merits.
The tenants had challenged the technical advisory committee (TAC)'s September 2017 report recommending urgent demolition. They said the TAC had not carried out an independent inspection and since the 2015 eviction notices "no life has been lost or threatened by virtue of the physical state of the concerned buildings". But Singh said it has been a "precarious situation" for 3 years as every now and then slabs fall, the last being on July 19.