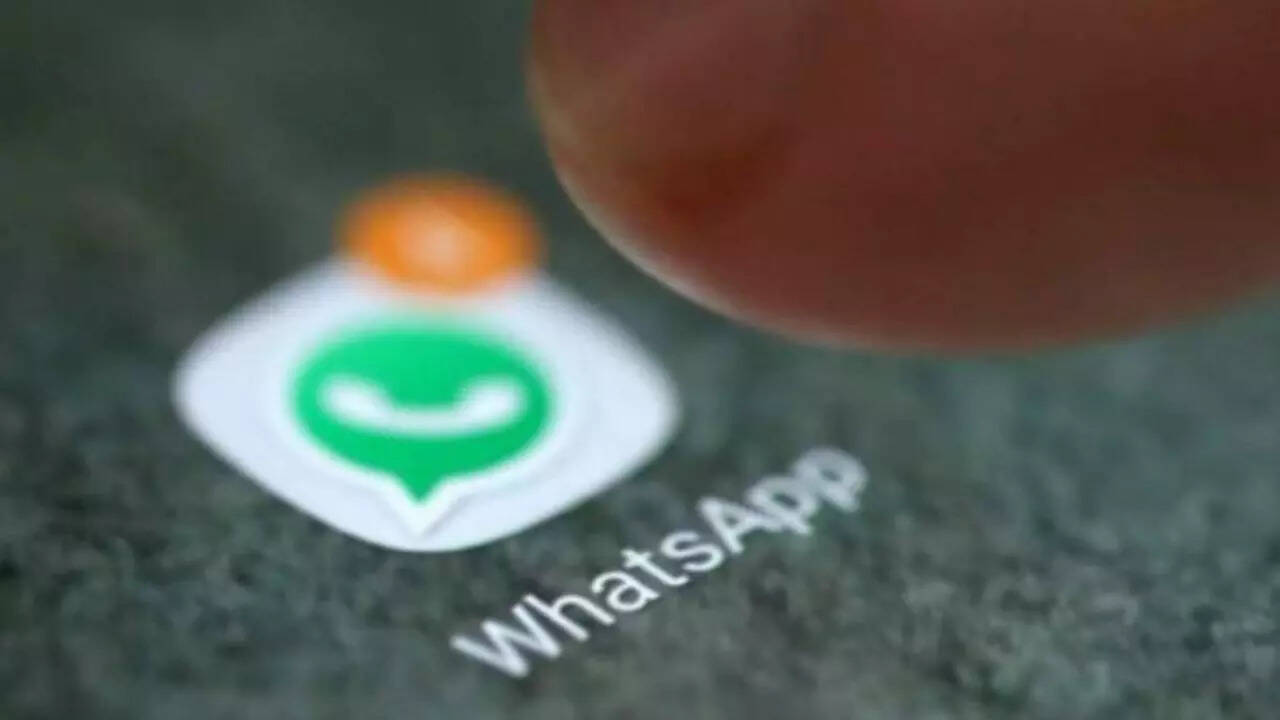 MEERUT: Samarpal Singh, the personal assistant to RLD leader Jayant Chaudhary, submitted a written complaint to the Delhi and UP police, alleging that his WhatsApp was "hacked" and that the accused asked for money, around Rs 2,000-Rs 3,000, from his contacts.
Many of those targeted by the hacker deposited money via a QR code sent by the accused. The Delhi cyber crime police initiated an investigation in the matter. Cops claimed that the hacker was based in Bharatpur, Rajasthan.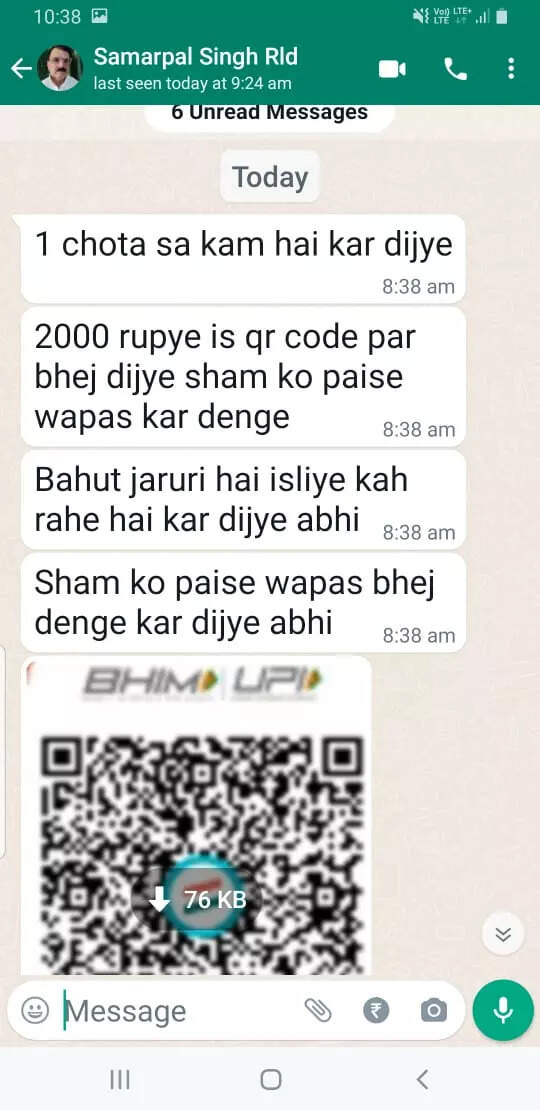 The matter came to light on Tuesday when Singh got a call from one of his friends who said he could not open the QR code sent by him, due to which he was unable to send the money.
"I asked my friend what QR code he's talking about. He told me he got a message from me asking him to deposit Rs 3,000 in his account due to an emergency. Then I checked my phone and found that many of my contacts were sent messages but I hadn't sent any of them. I rushed to the police station, where the cops told me that someone had hacked my account," Samarpal said.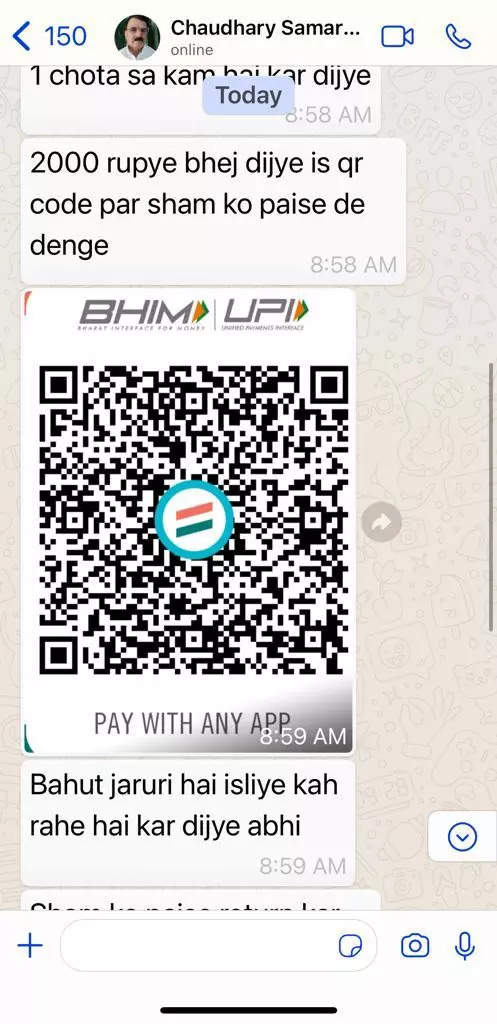 The complainant told TOI that over 60% of his contacts that the hacker had targeted had deposited the money immediately. He added that earlier in the morning, he got a call from a bank. A "customer care executive" had asked him to share an OTP for verification of his number, which he had shared.
"I suspect that the OTP I had shared with the caller was the one he used to install my Whatsapp on his device," Samarpal said.
Cops are trying to get the account closed. Inspector Vijay Singh of the Delhi police's cyber crime cell told TOI that they have received a complaint from Singh in the matter and that an investigation is on.