Uttar Pradesh implements 50% attendance rule in govt and private offices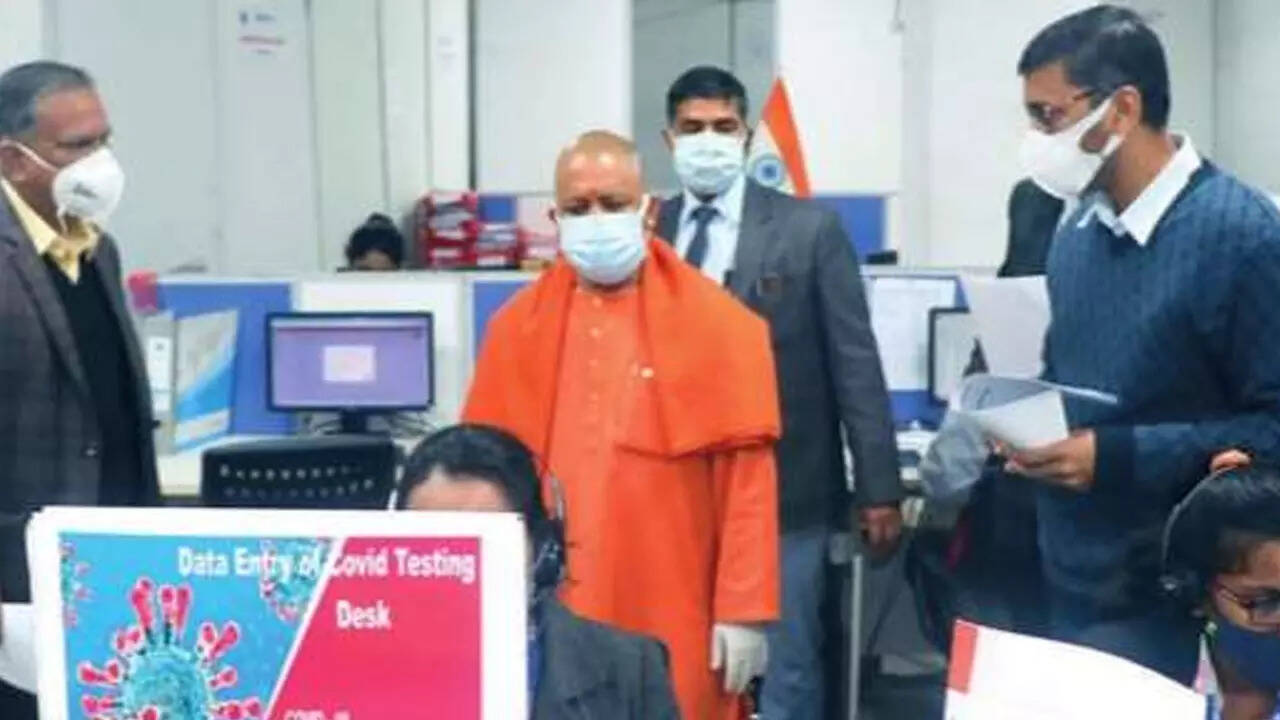 LUCKNOW: As the number of fresh Covid-19 cases touched 8,334 on Monday, Chief Minister Yogi Adityanath said that not more than 50% of the staff in government and private offices should be called to work.
Stressing on the need to be extremely cautious, the CM said that the 50% attendance rule did not apply to those who were involved with essential services. Meanwhile, if a person working in the private sectors tests positive for Covid-19, the organisation is expected to give the employee a minimum of seven days of paid leave.
"The CM has said that wherever possible, employees should be encouraged to work from home. No entry should be permitted in offices without prior screening and Covid helpdesks should be set up in all offices," said a government spokesperson. During Monday's review of the Covid situation in the state, the CM said that specialists have found that the current variant was not as destructive as older variants and very few people are requiring hospitalisation.
However, vaccination is an important tool in the fight against Covid and keeping in mind the impending elections, the CM directed officials to make a district-wise plan as per the schedule released by election commission to ensure 100% saturation of first dose of vaccine at least 10 days before the voting in each of them.