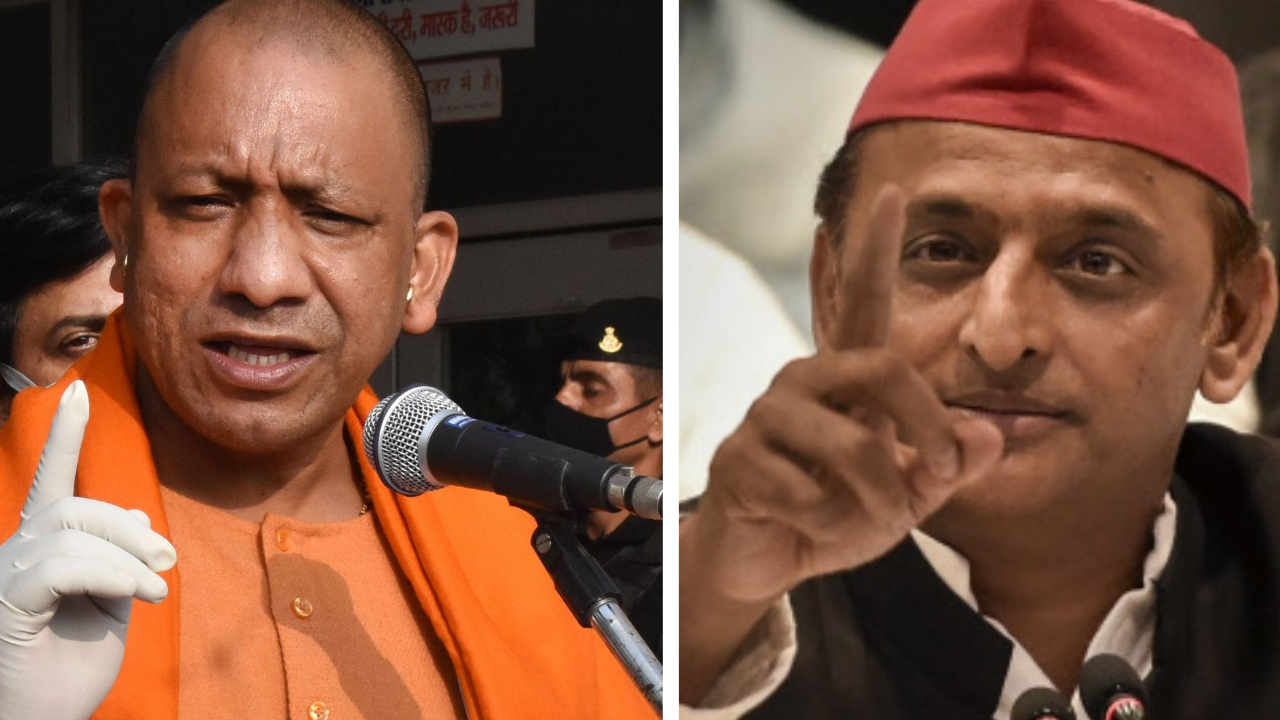 LUCKNOW: The Bharatiya Janata Party has given a major jolt to the Samajwadi Party in its strongholds of Rampur and Azamgarh Parliamentary seats which is sure to set a new political narrative ahead of the 2024 Lok Sabha elections.
As combinations based on caste and religion were heavily tilted in favour of the Samajwadi Party, analysts had predicted SP's victory on both the seats. Rampur has over 50% Muslim voters while Muslims and Yadavs together comprise around 40% of Azamgarh voters.
SP had fielded Asim Raja from Rampur against BJP's Ghanshyam Singh Lodhi and Dharmendra Yadav against BJP's Dinesh Yadav 'Nirahua', a Bhojpuri actor and singer.
Nirahua had also contested the 2019 Lok Sabha election from Azamgarh against SP chief Akhilesh Yadav but lost. Akhilesh, however, vacated the seat after winning the assembly election, and so did Azam Khan, necessitating byelections.
More than Rampur, the poll result in Azamgarh has come as a double whammy for the SP as it has not only lost the election but also the trust of Muslim voters who supported Bahujan Samaj Party's Guddu Jamali. This comes only over three months after a majority of Muslim voters consolidated in favour of the SP.
However, if Jamali must thank anyone other than his image and the hard work that he had been putting in ever since his candidature was announced by BSP chief Mayawati, he should thank Aamir Rashadi Madani, whose Rashtriya Ulema Council announced support to him a few days before polling.
AIMIM had also extended support to Jamali but reports of Muslims splitting and tilting towards him began trickling in soon after RUC's announcement.
Political analysts believe that a void has been created due to the lack of a strong Muslim leadership and Madani could be the man to watch out for in the coming days.
This doesn't mean that the trend in Rampur was different than that in Azamgarh but the fact that the BSP had not fielded anyone in Rampur could leave discussions open until final assessment of voting trends is computed to ascertain how far the BJP has succeeded in making a dent to SP's Muslim votebank.
However, the votes amassed by the SP and the BJP indicates that the saffron party was not untouchable for Muslims at least in the bypolls.
The defeat of SP's Asim Raja in Rampur may also have a bearing on Azam Khan's clout as more than the SP it had been Azam's show in his hometown for years.
For analysts, the BSP amassing considerable Muslim votes in Azamgarh bypolls and dent in Muslim votes in Rampur is a more shocking for the SP leadership than losing both the seats to BJP, especially after the consolidation of Muslim votes in favour of SP in the recent Assembly elections.
The result has left the SP leadership caught between the devil and deep sea as desperate measures to woo Muslim voters could invite the danger of losing on the required effort to win over non-Yadav OBCs before Lok Sabha polls.
For BSP chief Mayawati, the results have given enough indications that it is time to re-strategize policy and get back to its tried and tested Dalit-Muslim combination.
It is a win-win situation only for the BJP as its Lok Sabha tally has risen to 66, including two seats of its alliance partner Apna Dal. BJP will also have to seriously rethink on winning over Muslims and Yadavs before Lok Sabha elections.