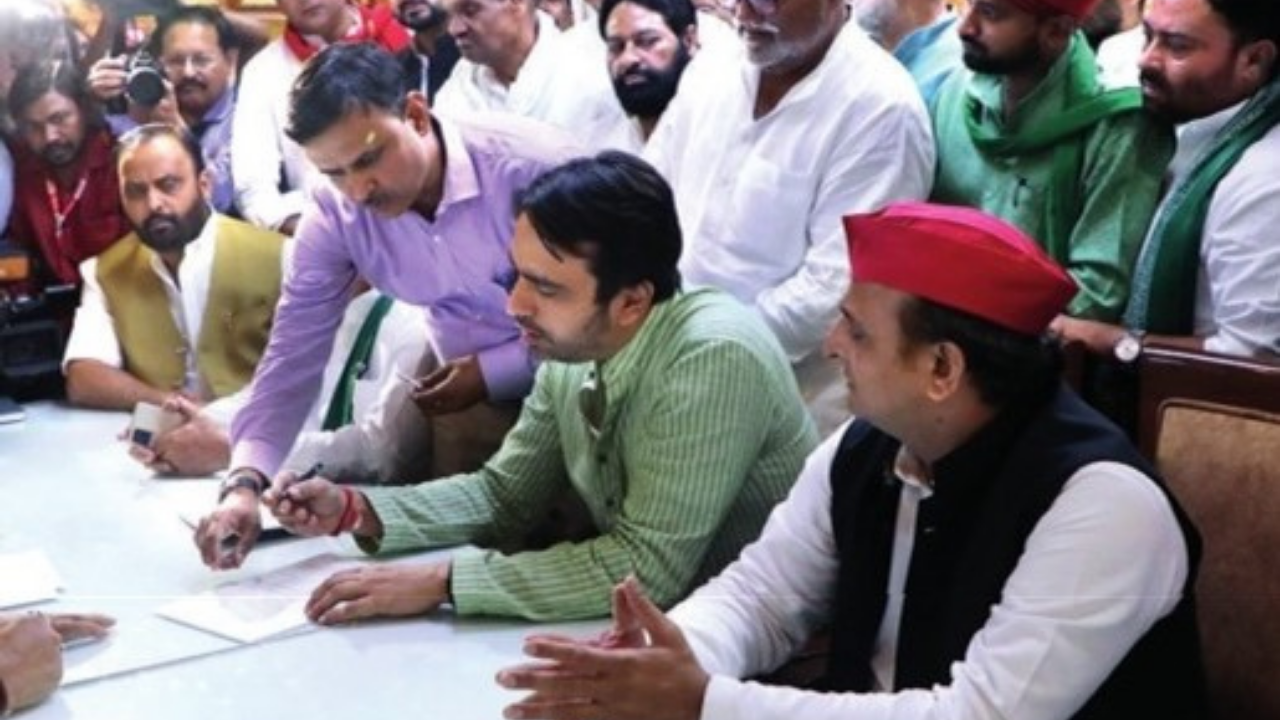 LUCKNOW: Accompanied by Samajwadi Party chief Akhilesh Yadav, Rashtriya Lok Dal president Jayant Chaudhary filed his nomination for the Rajya Sabha on Monday as the joint SP-RLD candidate.
While Akhilesh Yadav described Jayant's nomination as another step towards further cementing the SP-RLD ties, Jayant thanked the SP chief for supporting his candidature. He renewed the SP-RLD alliance resolve to jointly raise the voice of the poor and deprived in future as well.
"I am grateful to Akhilesh Yadav for his party's support to my candidature. Our alliance will continue its fight for the farmers, poor and unemployed at all forums. United we take up the issues of the common man and I will raise all relevant issues in the Rajya Sabha," Jayant told reporters after filing his nomination papers.
SP chief had announced his party's support for RLD amid speculation that the party may opt for former Kannauj MP Dimple Yadav instead after some senior leaders proposed her name as the possible candidate. The party has already announced support to independent candidate Kapil Sibal and named SP MP from Rajya Sabha Javed Ali as its candidate.
In the political circles, SP's support to Jayant Chaudhary is being seen as the first step towards the two parties cementing their resolve to contest the 2024 Lok Sabha elections as allies.
RLD has eight MLAs in UP Assembly and a candidate needs 37 votes to win the seat. SP has 111 MLAs. Elections for the 11 UP seats of Rajya Sabha will be held on June 10 and SP is in a position to see through at least three candidates. The election of Jayant Chaudhary, Kapil Sibal and Javed Ali to the Upper House is now being seen as a done deal.