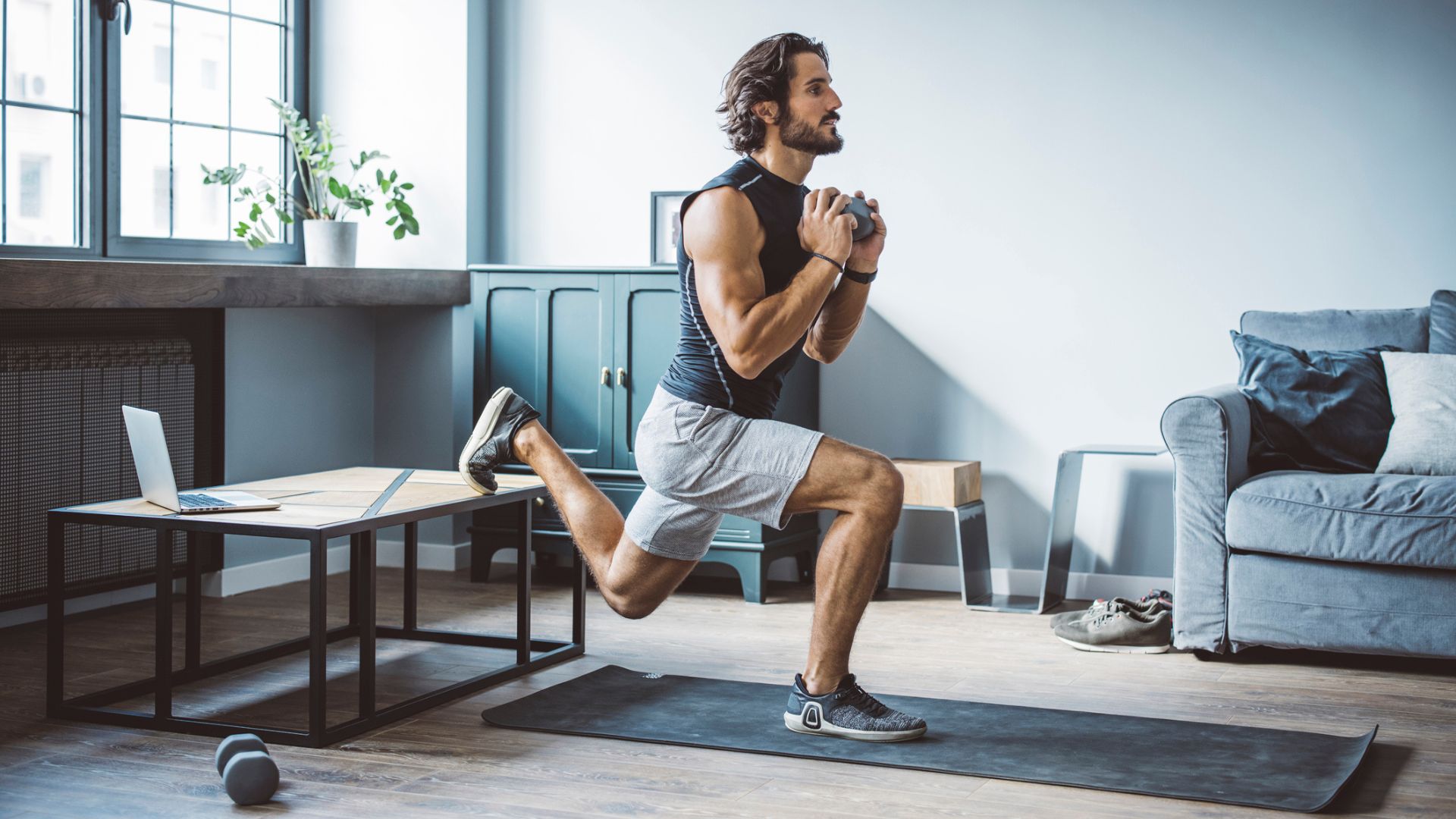 Contrary to popular opinion, you don't need the gym to build stronger legs. Instead, you can use this 10-move, 10-minute workout from NASM-certified personal trainer Jay Maryniak and all you need is two dumbbells to get started. 
A pair of adjustable dumbbells are great for strength training sans-gym as you can change their weight to suit your fitness level, but you can also use a fixed weight set or even a pair of filled water bottles for this session.
To try the workout for yourself, perform each of the 10 exercises for 40 seconds followed by a short 20-second rest. This will take just 10 minutes, although Maryniak says you can repeat the circuit if you have the time and fancy an extra challenge. 
You can follow along with Maryniak's video below to learn which exercises await you. Try to mirror his form to make sure you're using the correct technique for each one, which will help you avoid injury and get the most from your training. 
Watch JTM_Fit's dumbbell leg workout
All the moves in this workout are variations of the squat and lunge: two of the best leg workout exercises around. If you haven't mastered these bodyweight movements, read our guides on how to do squats and how to do lunges to learn how to perform each one. 
But, while each exercise can be traced back to the squat and lunge, they all have a slight twist to challenge your body in new ways. As a result, this is a no-repeat workout, meaning you'll never have to do more than one set of any exercise. 
Several of the squat and lunge variations will also provide a core workout. By holding the dumbbells in a front rack, suitcase or goblet position, your deep-lying core muscles like the spine-supporting transversus abdominis are called into action to keep your trunk stable. 
The single-arm suitcase squats will also hit your obliques (sometimes colloquially called "side abs") as they work to stop your body from bending towards the dumbbell. 
The day after this workout, you may want to give your legs a break to recover. Instead, why not try this upper-body workout, or a lower-impact session like these anti-aging yoga moves.