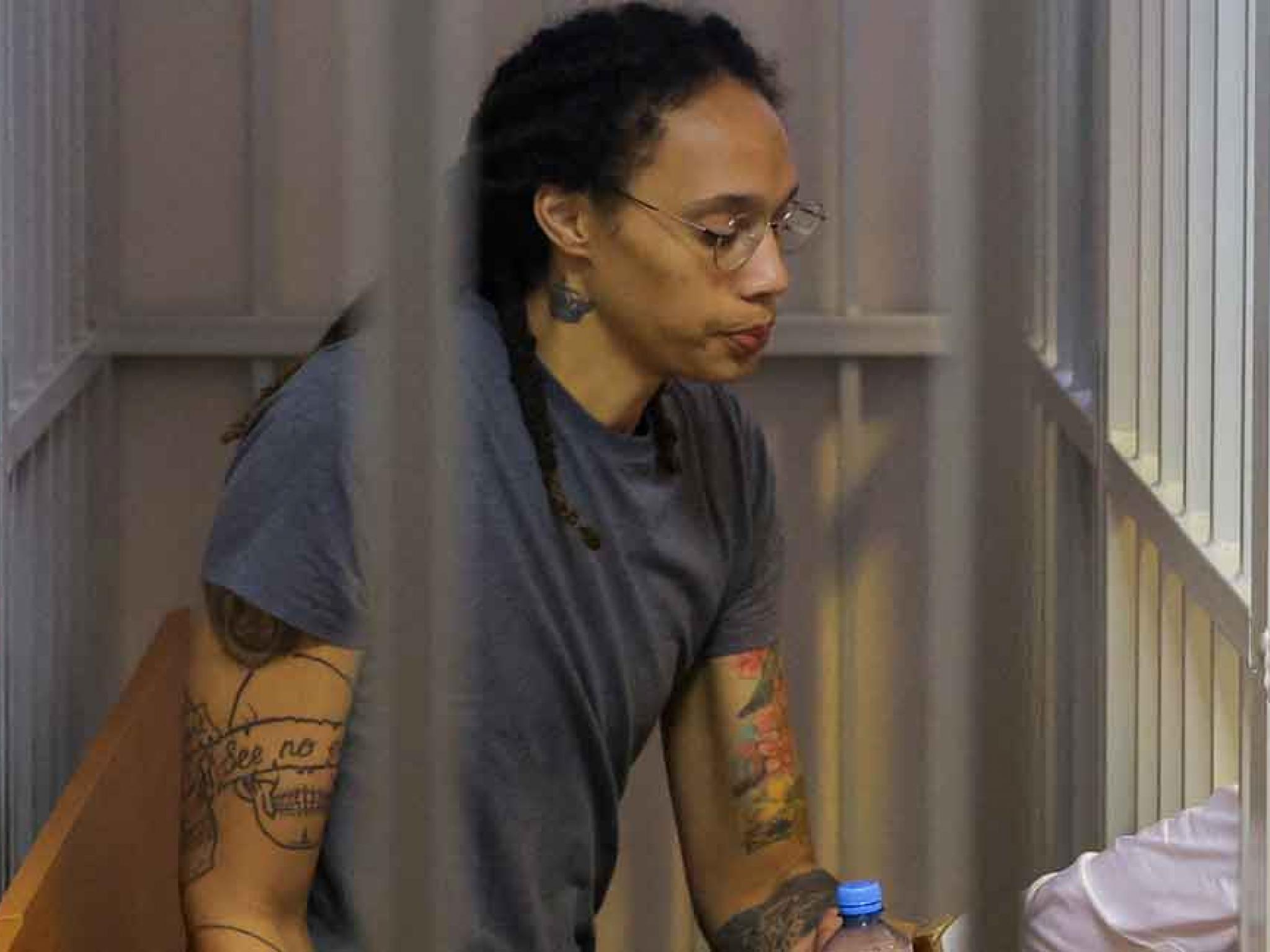 U.S. diplomats in Russia met with WNBA all-star Brittney Griner on Thursday, the first time since a Moscow court rejected the appeal of her nine-year sentence for bringing less than a gram of cannabis in her suitcase when returning to play for a Russian team.
The White House reported she was doing "as well as can be expected."
"We are told she is doing as well as can be expected under the circumstances," White House press secretary, Karine Jean-Pierre told reporters on Air Force One as she traveled with President Biden to New Mexico, per NPR.
State Department spokesperson Ned Price also confirmed that US officials had visited the two-time Olympic gold medallist and saw "firsthand her tenacity and perseverance despite her present circumstances."
Cherelle Griner On ABC's 'The View'
Earlier this week, Griner's wife Cherelle told 'The View' that the denied appeal was disheartening.
"I understand being in the field of law that every state, every country has their own rules, but this is just absurd. The crime and the punishment is disproportionate at its finest ... There are people convicted of murder in Russia who [have] a sentence way less than B.G., and it just makes absolutely no sense to me," said Cherelle  Griner who is an attorney.  
"That was the complete end of it. There's nothing more to expect from a legal standpoint and all eggs are in one basket, you know, for our government and for America to see how important this issue is," she continued. "This could happen to anybody and we should be praying that we have a country that recognizes the importance of that and are willing to actually go get our Americans and bring them back home." 
EXCLUSIVE: Cherelle Griner speaks out on a Russian court denying her wife Brittney Griner's appeal to her 9-year prison sentence, calling the decision "absurd."

"The crime and the punishment is disproportionate at its finest," she tells @TheView. https://t.co/swZze2TaRu pic.twitter.com/B7zhKIOTFh

— The View (@TheView) November 1, 2022
Prisoner Swap? 
Meanwhile, the Biden administration, which has said that Griner was wrongfully detained, has offered to exchange her and former Marine Paul Whelan for the notorious Russian arms dealer, Viktor Bout, who is serving a 25-year prison sentence in the United States. Moscow has also indicated it is open to a prisoner swap.
An aide to Vladimir Putin, however, said recently that Brittney Griner is "not the main issue that we are concerned about." 
Biden said several week weeks ago that he would be willing to speak to Putin at the G20 meeting to be held in Bali Nov. 15-16...but only to discuss Griner's case.