US has first March without school shooting in 18 years: 'It shouldn't have taken a pandemic to make this possible'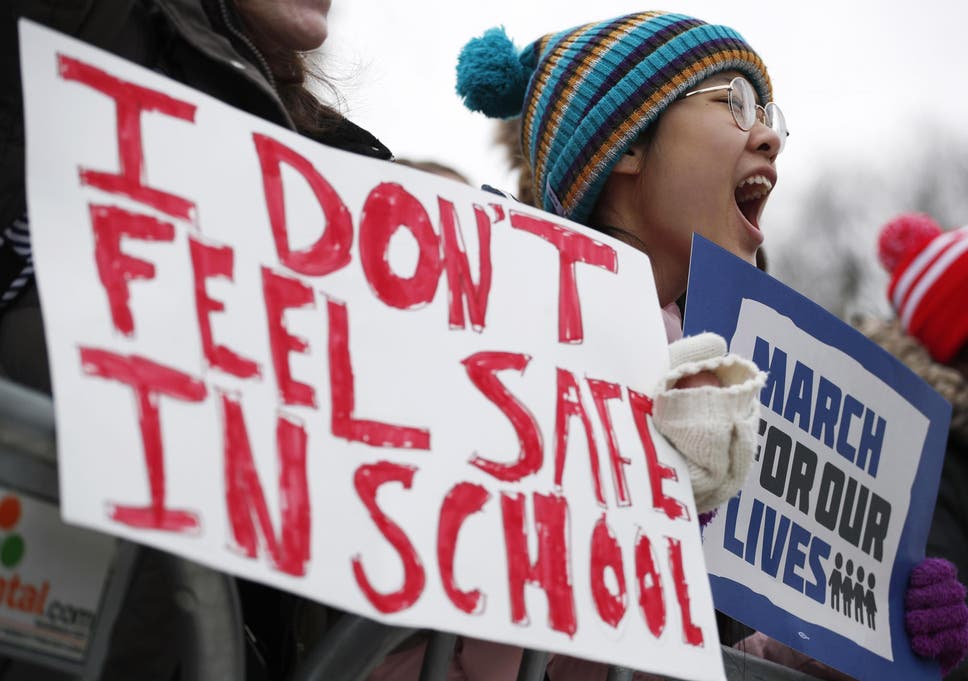 For the first time in almost two decades, there were no mass school shootings in the US during the month of March.
Hilary Clinton noted the milestone on Tuesday in response to a Twitter thread from Washington Post journalist Robert Klemko, who first reported the news this week.
"It shouldn't have taken a pandemic to make this possible," Ms Clinton said on Twitter.
The US began going into lockdown on 16 March when the White House Coronavirus Task Force issued its pandemic guidelines and state governors began issuing shelter in place orders.
March was also the busiest month ever for gun sale applications since the FBI began keeping records in November 1998, breaking the previous record of December 2015 when 3,314,594 background checks were conducted.  In March 2020, the FBI processed 3,740,688 background checks, an increase of 12.8 per cent on the previous record, according to bureau data.
In states hit hardest from coronavirus infections like California, gun stores reported an unprecedented surge in ammunition sales, with some stores witnessing long queues.
Figures from the National School Safety Center and National School Safety and Security Services confirm that there have been school shootings every March since 2002. The closest they came that year was when a 13-year-old student brought a gun and a hit list to school but was subdued by a school resource officer deputy before he could pull the trigger.
This year, there have been several shootings at schools that don't qualify, including a shooting between two adults on a high school football field and two on college campuses that didn't involve students, according to Everytown for Gun Safety, an organisation that tracks gun violence.
Students across the country have been homeschooling and doing online classes since mid-March to prevent the spread of Covid-19 infections.
Domestic violence, meanwhile, increased in March, with NBC News reporting that law enforcement across the US had seen domestic violence rise by up to 35 per cent in recent weeks.
The United Nations has called it a "shadow pandemic", with a report released in April saying domestic violence in France increased 30 per cent following the country's lockdown on 17 March, while calls for help increased in Singapore by 30 per cent and in Spain by 18 per cent.