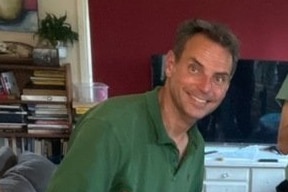 A former US fighter pilot accused of helping train Chinese military pilots has been moved to a maximum security jail in regional New South Wales ahead of his next court appearance.
Daniel Duggan was arrested in October last year by Australian Federal Police at the request of American authorities, who accused him of helping train members of the Chinese military to fly jet fighters.
The federal government late last year approved a request from Washington to extradite the father of six, who became an Australian citizen in 2012, which Mr Duggan's lawyers are fighting.
According to US court documents, an investigation led by the FBI, Naval Criminal Investigative Service and Homeland Security Investigations alleged that between 2009 and 2012, Daniel Duggan and others conspired to "export and exported defense services to the People's Republic of China (PRC) in the form of aircraft carrier approach and landing training".
Court documents state that Mr Duggan at times used an alias name of "Ding San Xing" and that he travelled to South Africa on more than one occasion to provide military aviation training to PRC pilots.
Investigators claimed payments totalling more than $182,000 were made to Mr Duggan's company Top Gun Australia between 2011 and 2012.
Under US law, a person must apply for and obtain a license to provide defence training to foreign defence forces.
Mr Duggan did not seek approval, but court documents show that in 2008 he was informed by the US state department that it was a requirement to lodge paperwork before training foreign military personnel.
Authorities in the US allege Mr Duggan breached money laundering and arms export control laws, but he has strenuously denied the allegations and claims he was training civilian pilots.
His lawyers are fighting the extradition, with the matter back before court on Monday.
They have already filed a submission to the UN Human Rights Commission stating that his treatment constitutes four breaches of the International Covenant on Civil and Political Rights.
From Silverwater to Lithgow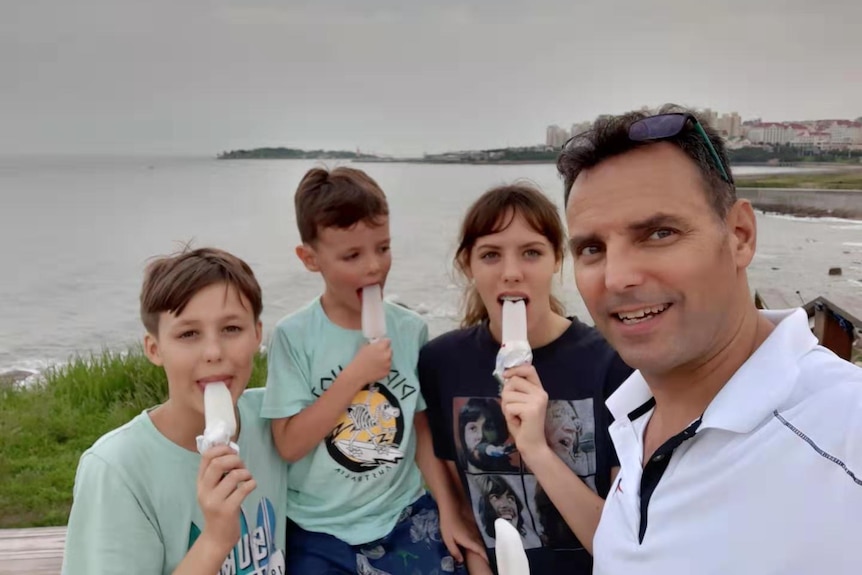 Mr Duggan was moved from Silverwater jail to Lithgow jail about a week ago and said he was given no explanation as to why.
His family argues he should be granted bail or released into home detention immediately because he does not pose a flight risk.
Speaking from jail via spokesman, Mr Duggan said he was in a two-metre by four-metre cell and was surrounded by convicted rapists, terrorists and murderers.
"I reject the allegations against me 1,000 per cent," he said.
"The insinuation that I am some sort of spy is an outrage.
"They seem to forget that I have six wonderful Australian children who are suffering severe emotional and financial distress."
Federal Greens senator David Shoebridge, who has questioned the case, said there was no reason for Mr Duggan to remain in jail.
"For reasons not clear, he's remaining in maximum security and is still refused bail," he said.
"With no criminal history, he is not a flight risk; it's unnecessarily cruel to keep him in maximum."
He also questioned how Mr Duggan could be extradited because he said the extradition treaty required the charge to match a charge in Australia.
"It is yet to be explained what the comparable offence would be in Australia," Senator Shoebridge said.
"That is a fundamental prerequisite for an Australian extradition."
A spokesperson from the Federal Attorney-General's Department said further decisions would be made by a NSW Magistrate.
"[The magistrate will] determine whether the legal requirements for eligibility for surrender are satisfied," the spokesman said
"This includes the dual criminality requirement.
"In accordance with the Extradition Act 1988(Cth), it is open to Mr Duggan to contest his eligibility for surrender to the United States."
Corrective Services NSW said for legal reasons they were not able to comment on the location of any inmates.
Warnings about training
Late last year, Defence Minister Richard Marles ordered his department to investigate if any former Australian defence members had trained members of the Chinese military and to also review laws governing retired military personnel.
The investigation was launched shortly after the UK revealed dozens of former RAF pilots had accepted lucrative contracts to become instructors in China.
At the time, Opposition leader Peter Dutton indicated his party would support any changes to laws that closed any loopholes.
The report was handed to Mr Marles last month, who would not confirm if the report found proof that Australian pilots have been approached by China.
"I can't discuss that publicly, as you'll appreciate, but what we saw last year in the reports that came out of Britain were obviously concerning," he told 2GB radio in February.
However, he did confirm the government was looking to make changes to the current laws.
"I asked Defence to engage in that investigation to see what the situation was here," he told 2GB radio in February.
"There were a number of recommendations that the report made and most of them go to tightening up policies within Defence … one of the recommendations does recommend that we develop some additional legislation which the government will now pursue."
The head of Britain's Royal Air Force also recently confirmed he had worked with Australia to stop China from poaching retired pilots.