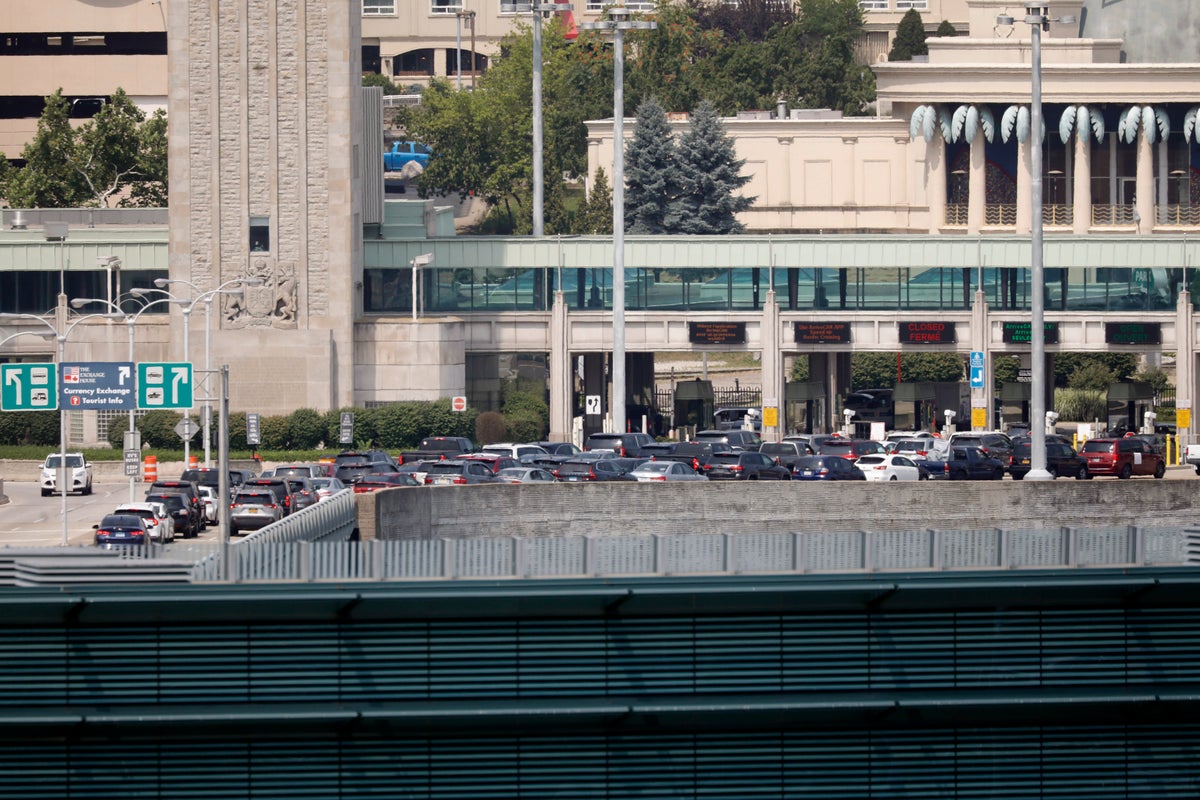 The US-Canada border in Maine was temporarily locked down after a man sped his car toward the Canadian side without stopping and a Maine state trooper noticed a sign indicating there were explosives in the vehicle.
The trooper shot at the car, which eventually stopped between the US and Canada entry points, and state troopers removed a man from the vehicle.
The man, who escaped the shooting without injury, was identified as Tony Holford, 42, from Providence, Rhode Island. He was arrested at the scene and taken to Aroostook County Jail, where he was charged with aggravated reckless conduct, terrorising and failure to stop.
The border - one of the busiest crossings into Canada - was temporarily closed following the incident, with authorities investigating throughout the night. However there has been no information as yet as to whether explosives were recovered from the vehicle.
Authorities said that there was no danger to the public.
"The vehicle continued northbound without stopping, and the Trooper observed a sign indicating that the operator had an explosive device on-board," a statement from Maine State Police said.
"The Office of the Maine Attorney General and the Maine State Police are collaborating with Canadian authorities to investigate the incident."