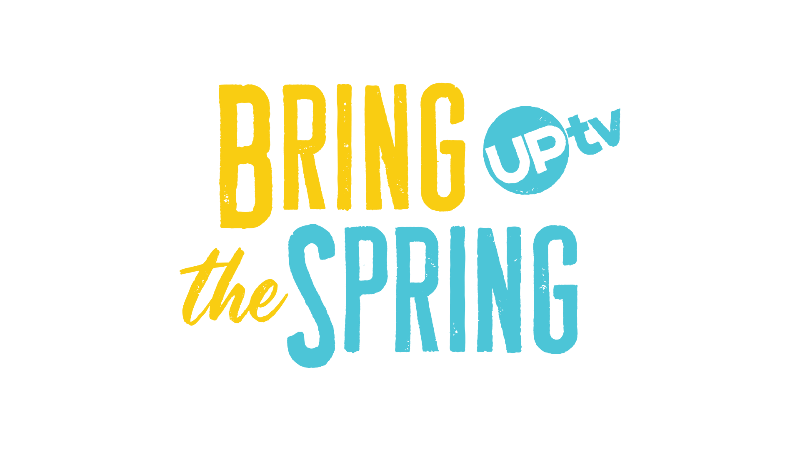 UPtv, which offers uplifting programming that often touches on faith, kicks off its "Bring the Spring" stunt March 19 with movie God Bless the Broken Road. It tells the story of a young mother who loses her husband in Afghanistan, and gets by on faith, family and friends. Lindsay Pulsipher and Makenzie Moss star. 
Documentary I Go to the Rock: The Gospel Music of Whitney Houston premieres Friday, March 24. The film, hosted by singer CeCe Winans, focuses on Houston's faith and love of gospel music. Barry Jennings produces. "The documentary will take viewers on a journey from her first-ever performance in front of an audience to her many breathtaking appearances performing gospel songs through 1996's The Preacher's Wife soundtrack, the best-selling gospel album of all time," according to UPtv. 
Houston died in 2012. 
Easter is the centerpiece of Bring the Spring. 
"UPtv is the place every year to celebrate the true meaning of Easter," Hector Campos, senior VP, content strategy and acquisition at UPtv, said. "We invite our viewers to celebrate the promise of new beginnings and the renewal that comes with the start of Spring as we celebrate 'Bring the Spring' with contemporary movie premieres and series, the highly-anticipated Whitney Houston music special and classic Bible favorites. Bring your family together to celebrate the Easter season, feel uplifted, and have a chance at winning prizes."
Other Bring the Spring projects include The Confession Musical on Sunday, March 26. Based on the book series The Heritage of Lancaster County by Beverly Lewis, The Confession Musical features performances by Chonda Pierce and John Schneider and the story of two worlds colliding as a young Amish woman seeks to find her birth mother. 
Season two of drama The Chosen starts as part of a marathon Sunday, April 2, which goes on from 2 to 11 p.m. ET. Dallas Jenkins directs this project, about the life and ministry of Jesus of Nazareth. "Primarily set in Judaea and Galilee in the 1st century, the series centers on Jesus and the different people who met and followed him," said UP. 
Jonathan Roumie plays Jesus.  
Movie Southern Gospel premieres Easter Sunday. It tells the story of a rock star's life that comes crashing down, and he must fight his demons to realize his childhood ambition of becoming a preacher. Southern Gospel stars Max Erich and Katelyn Nacon. ■