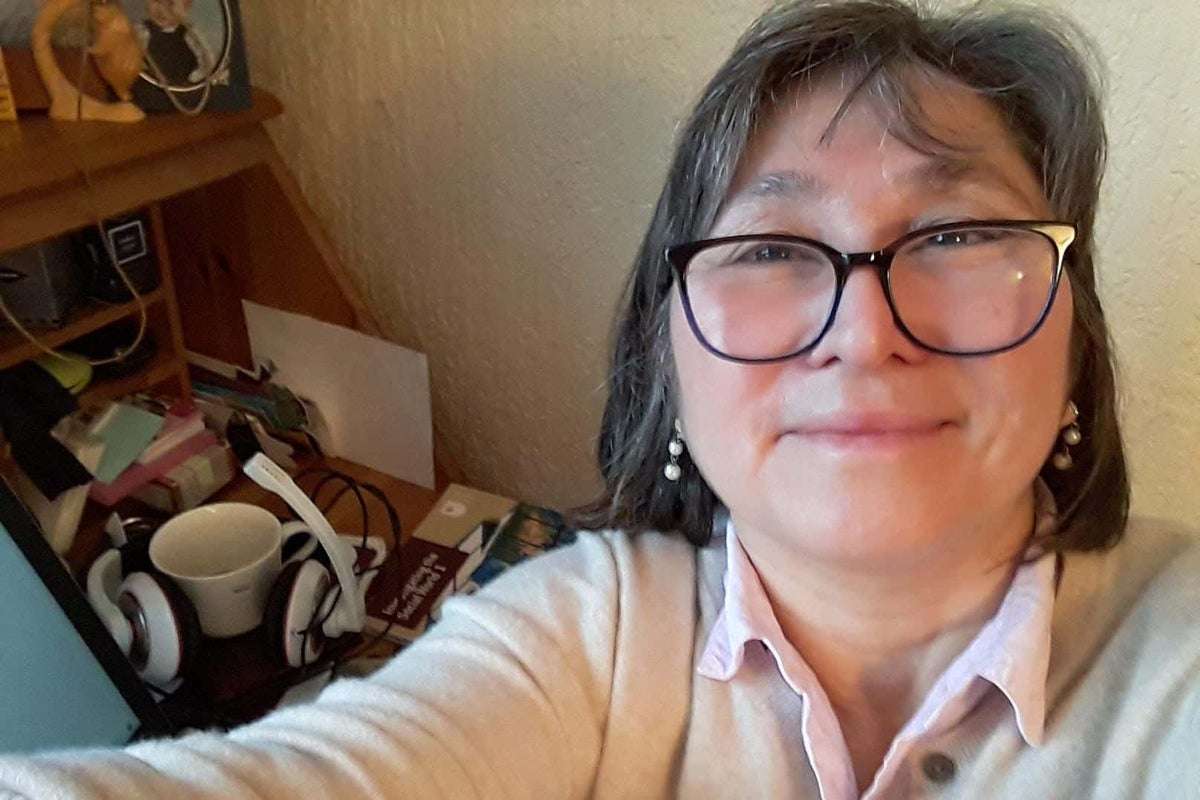 A university lecturer has said she is striking "for the students" in the face of a "system that is breaking" ahead of strikes over pay, working conditions and pensions cuts.
Tens of thousands of members of the University and College Union (UCU) are among workers joining widespread strikes on Wednesday – when teachers, university lecturers, train drivers, civil servants, bus drivers and security guards are stopping work on the same day.
Anita Naoko Pilgrim, a UCU officer for the Open University, where she teaches a Masters on Inclusive Education, said higher education in the UK is being "significantly degraded" by issues such as work conditions and pay, adding that disruption to classes will ultimately benefit students.
"We are on strike for the students, we're on strike because the system is breaking – their learning is being disrupted, but not by us," the 59-year-old, who lives in Cardiff, told the PA news agency.
I'm here now going on strike tomorrow morning very early and I'm sitting up late trying to get marking back to my students because I can't bear to leave them without the feedback

— Dr Anita Naoko Pilgrim
"It's being disrupted because of the broken system that is farming out their teaching and marking to poorly-paid people.
"I'm here now going on strike tomorrow morning very early and I'm sitting up late trying to get marking back to my students because I can't bear to leave them without the feedback.
"I tell my daughter 'don't become an academic', and we're pleased she has chosen a different career pathway because we're exhausted and 60-hour weeks are very common… I just can't go on like it really.
"Higher education in the whole of the UK is being significantly degraded… we used to be top of the tree."
Dr Pilgrim said one major issue for university staff is that many are working on temporary contracts and now leaving the sector due to the cost-of-living crisis – putting more pressure on permanent staff.
She has worked in higher education for 25 years but was only given a permanent contract for the first time recently and said more staff need to be taken on a permanent basis.
"These temporary contracts are a particular issue with academic-related and professional services staff, such as IT support and librarians, who are absolutely essential to us in supporting learning for students," she said.
"But because they are a low pay grade with the rising cost of living… a lot of skilled people at the lower staff grades are leaving the sector.
"(When I was on a temporary contract) I was really, really struggling… I was embarrassed and ashamed working like that.
"But now I realise that it's the employers who should be ashamed… I wasn't sure that I could afford food or get a mortgage, because my work contracts were so poor.
"Imagine how much better I mark an essay if I'm not worrying about where my family's next meal is coming from?"
The UCU said 150 UK universities will be hit by strikes across February and March, with a total of 70,000 members walking out.
Dr Pilgrim said the striking would stop with a "proper pay offer on the table".
"We are absolutely fed up, we're out there on the pickets and we're not going anywhere until we get this sorted," she said.
On the wider strikes taking place on Wednesday, Dr Pilgrim said: "It's appalling that people have got into the mindset that just extracting every last penny out of your staff is the way to manage public services.
"But it is a great thing that workers are standing up and saying, this is this is not good enough.
"And it's not that it's not good enough for me the worker, it's not good enough for the people that I am trying to do the work for, which is not good enough for the public."
The Universities and Colleges Employers Association (UCEA), representing 144 employers, said it has made a "full and final pay offer" for university staff of between 8% and 5%.
It said the offer prioritises the disproportionate effect of high inflation falling on the lower paid, with a minimum of 5% for all other members of staff.
This offer was described as the highest uplift in nearly 20 years.