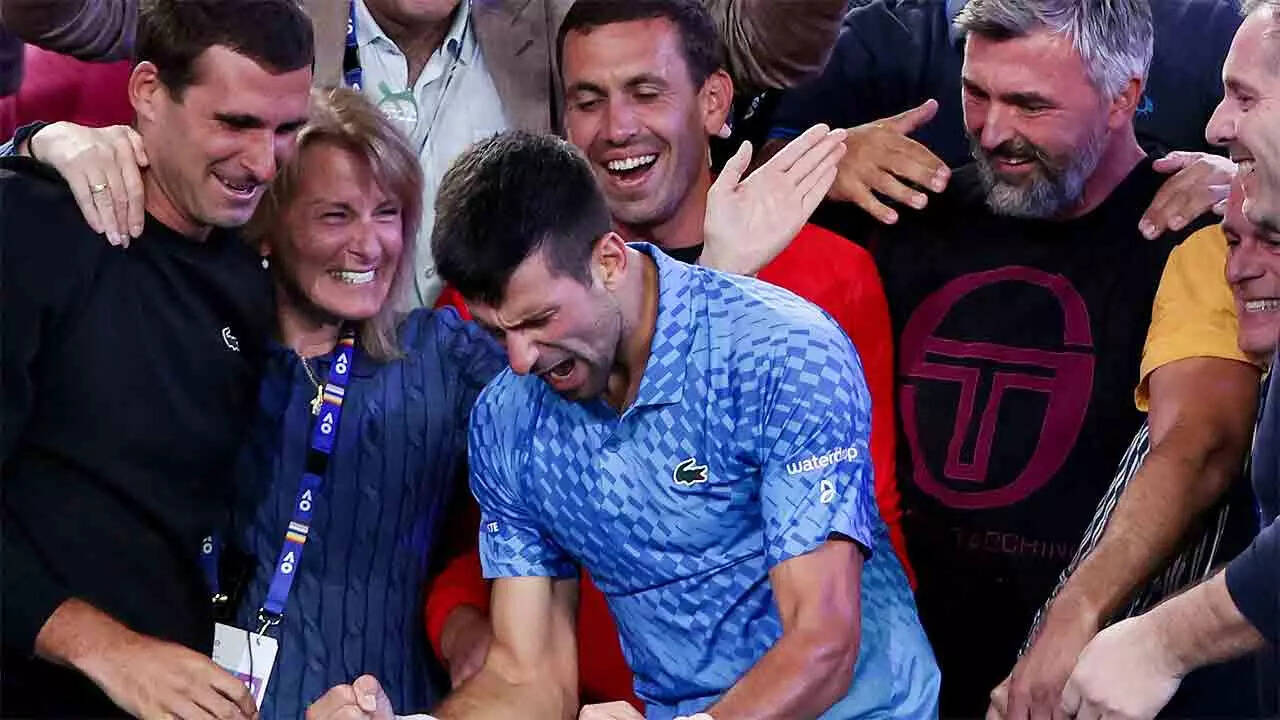 MELBOURNE: Goran Ivanisevic, who has been in Novak Djokovic's corner as coach these last four years, thought he had seen it all two years ago in Melbourne when the Serbian overcame an abdominal injury to win the Australian Open title. The Croat added that the Serb's 2023 effort was from a different level, making it his best yet.
"I thought I saw everything in 2021 when he won here (beating Daniil Medvedev) with an abdominal tear. This one was unbelievable," the 51-year-old said. "The last three weeks were extremely hard. To play like this every day better and better, it's just impressive."
"I say 97 percent of the players when they get results of the MRI, they would go straight to the referee's office and pull out of the tournament. But not him," the Croat said.
"He is from other space. His brain is working differently. I've been with him for four years, but still sometimes I don't know how his brain works."
"He gave (this) everything, 77 therapies a day," Ivanisevic said. "Every day was kind of better and better. I didn't expect this."