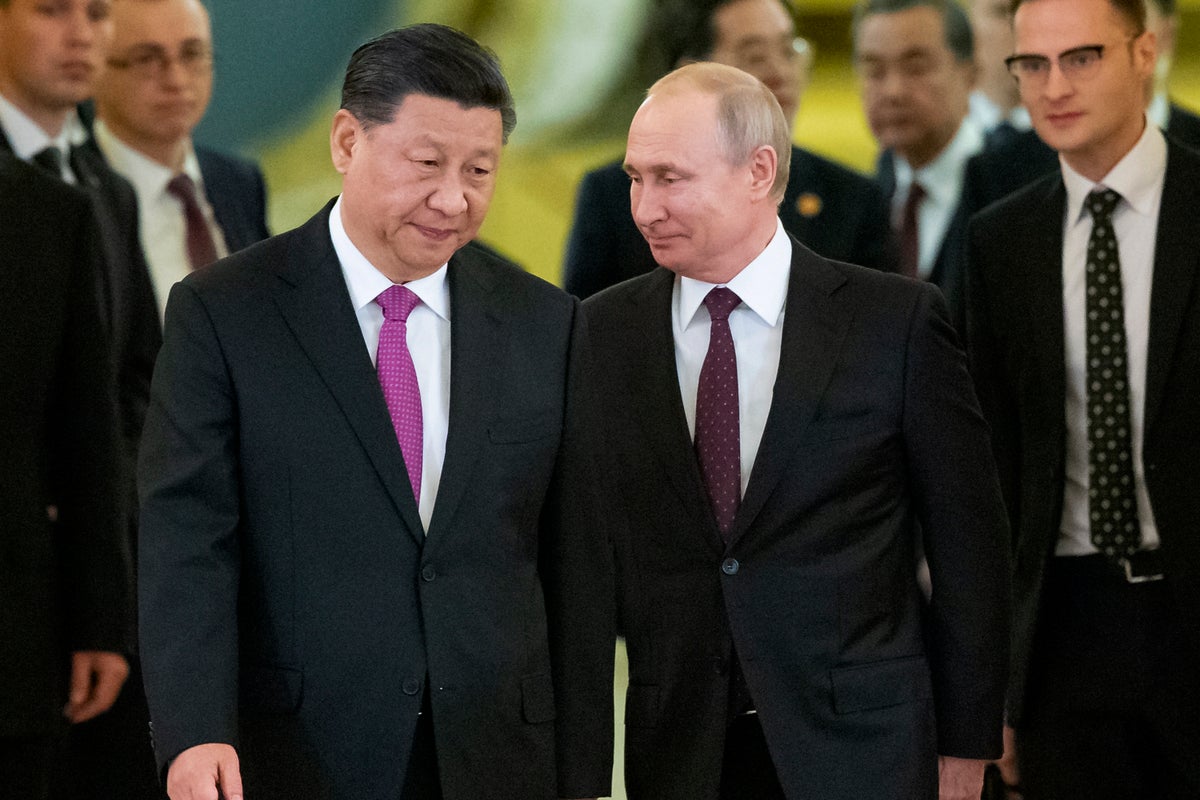 Xi Jinping arrives in Moscow to meet Putin for state visit
Chinese leader Xi Jinping has arrived for his first state visit to Russia in four years, in a boost for Russian president Vladimir Putin just days after the International Criminal Court (ICC) issued a warrant for his arrest over war crimes in Ukraine.
Hours before Mr Xi's arrival, Beijing claimed the ICC should avoid "double standards" with its arrest warrant, issued over accustions that Mr Putin illegally deported hundreds of children from Ukraine – a charge Moscow has rejected.
As justice ministers from around the world meet in London today to discuss scaling up their support for the ICC, China's foreign ministry said the court should respect immunity for heads of state and "uphold an objective and impartial stance".
Mr Xi is seeking to present China as a global peacemaker, and Beijing has recently published a 12-point proposal for solving the crisis in Ukraine – treated with scepticism by Washington, which fears a ceasefire could undermine Kyiv's sovereignty and buy Moscow time to reinforce its troops.