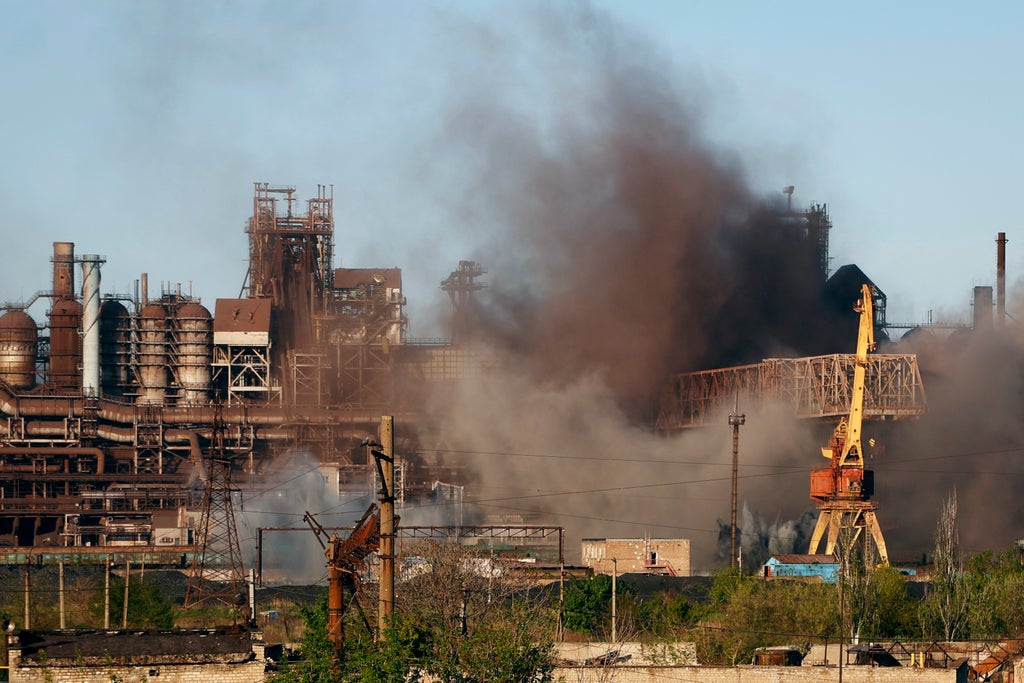 Senate GOP delegation meets Zelensky in Ukraine
Ukrainian soldiers defending the city of Kharkiv have reached the Russian border in a counter-attack, the regional governor has claimed.
In a message posted on Telegram, Oleh Sinegubov, the governor of Kharkiv region, said troops from the 227th Battalion had restored a sign at the border.
"We thank everyone who, risking their lives, liberates Ukraine from Russian invaders," he wrote.
Mr Sinegubov's account could not be immediately verified, and it is unclear how many soldiers are reported to have arrived at the border.
In other developments, Vladimir Putin may have lost a third of his troops that have invaded Ukraine, according to British military intelligence.
In its latest assessment, the Ministry of Defence (MoD) said Russia's campaign in separatist-controlled Donbas region of eastern Ukraine has "lost momentum" and was now "significantly behind schedule".
"Russian forces are increasingly constrained by degraded enabling capabilities, continued low morale and reduced combat effectiveness," it added.