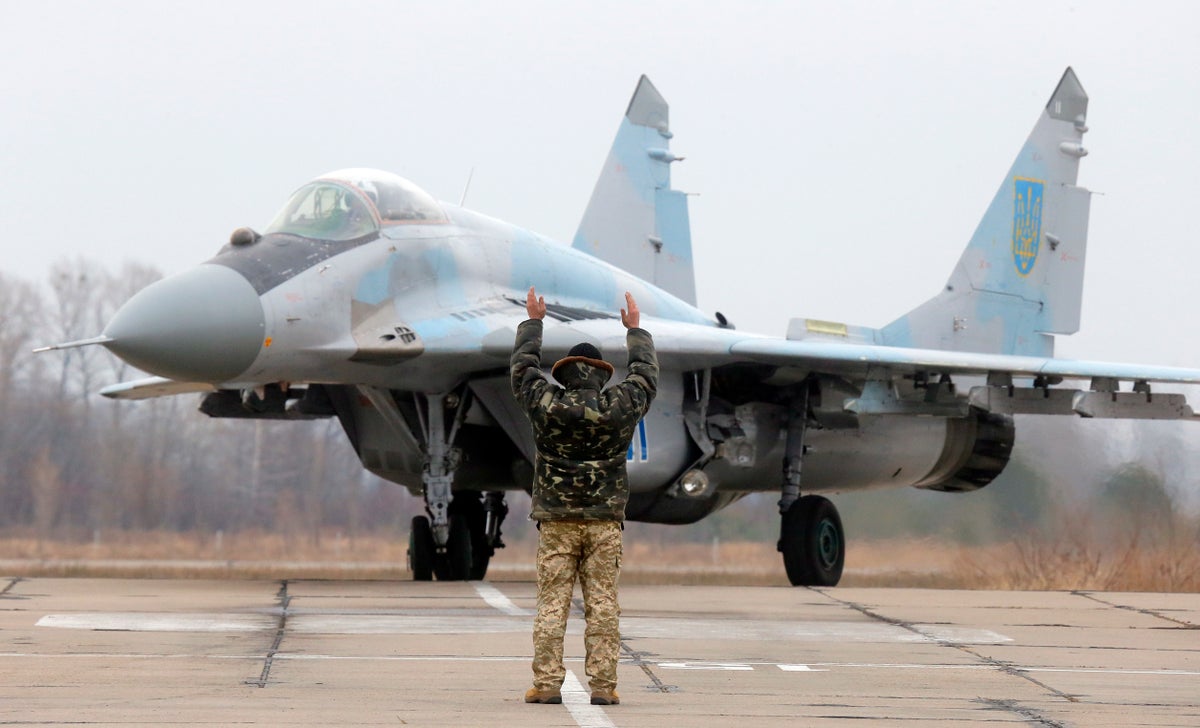 Rishi Sunak has said the UK "stands ready" to support allies who have fighter jets ready to hand over to Ukraine immediately.
The prime minister made the comments after undertaking a diplomatic blitz in Munich on Saturday as he looked to shore up support for Kyiv in the war against Russia.
The UK has refused to commit to providing Royal Air Force aircraft to Ukrainian president Volodymyr Zelensky's forces, with the prime minister only saying he has not ruled it out.
But the Conservative Party leader said he would back allies who are in a position to supply war planes now.
He told broadcasters: "We will happily provide assistance to any country that is able to provide Ukraine with fighter jets right now.
"The UK stands ready to support those countries as well."
Downing Street used a visit by Mr Zelensky to Britain last week to announce that the Ministry of Defence would train Ukrainian pilots on Nato-standard aircraft.
Despite No 10 opening the door to potentially sending jets to Kyiv, defence secretary Ben Wallace has said the move could be years away, if it happens at all.
Some experts have suggested RAF aircraft are ill-equipped for the warfare being seen in eastern Europe, while also being complicated by needing other countries to sign-off on the move.
Polish aircraft, more similar to Ukrainian Soviet-era jets, are seen in some quarters as planes that could be ready to be used in combat sooner than British planes.
Mr Sunak, asked whether he had spoken to the Polish prime minister about providing his MiG aircraft to Ukraine during discussions on the fringes of the Munich security conference, said: "What I've done is said to all allies that we stand ready to support them if they can provide fighter jets for Ukraine now."